FGS is being extensively modified to take advantage of faster internet connections and mobile viewing.
Click here for details
. Many pages remain in an intermediate state and some links are broken.
Farnborough Grammar School
Prospect Avenue, Farnborough, Hampshire
Telephone : Farnborough 539


---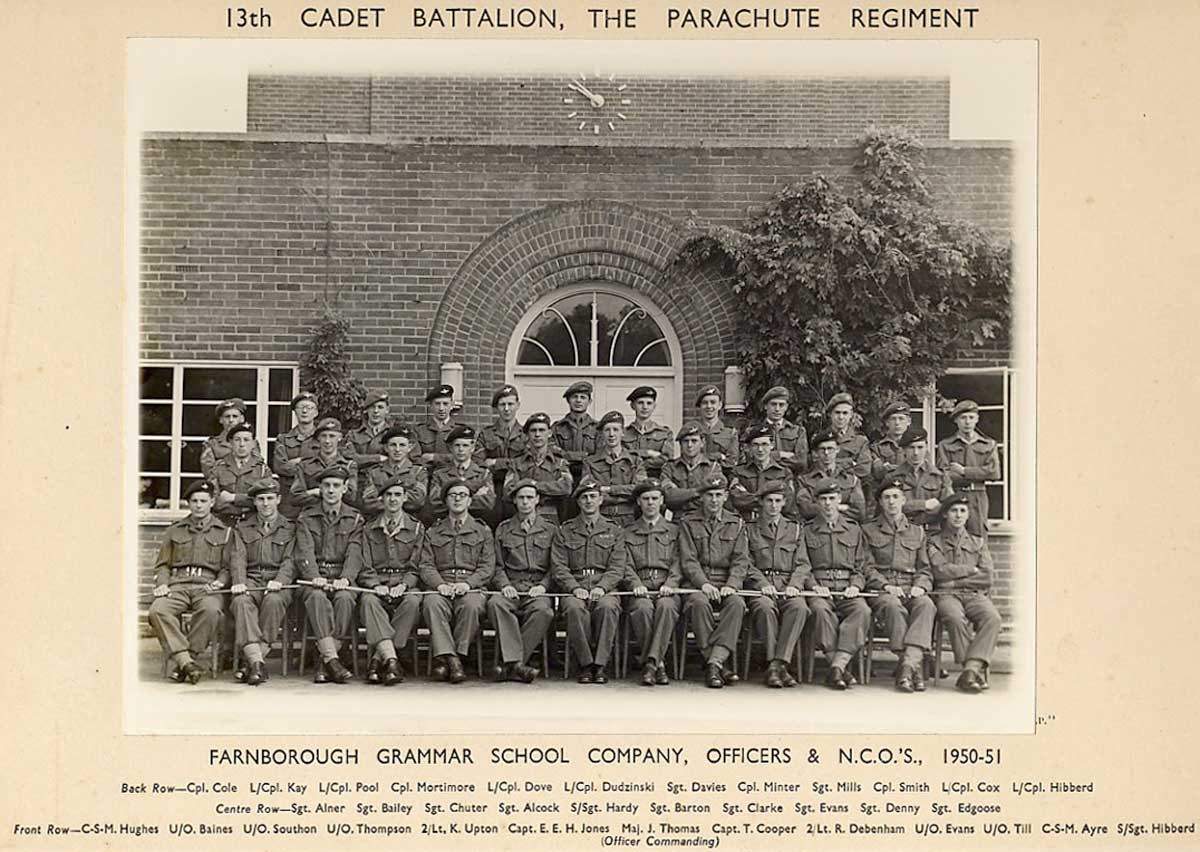 13th Cadet Battalion, The Parachute Regiment : 1951.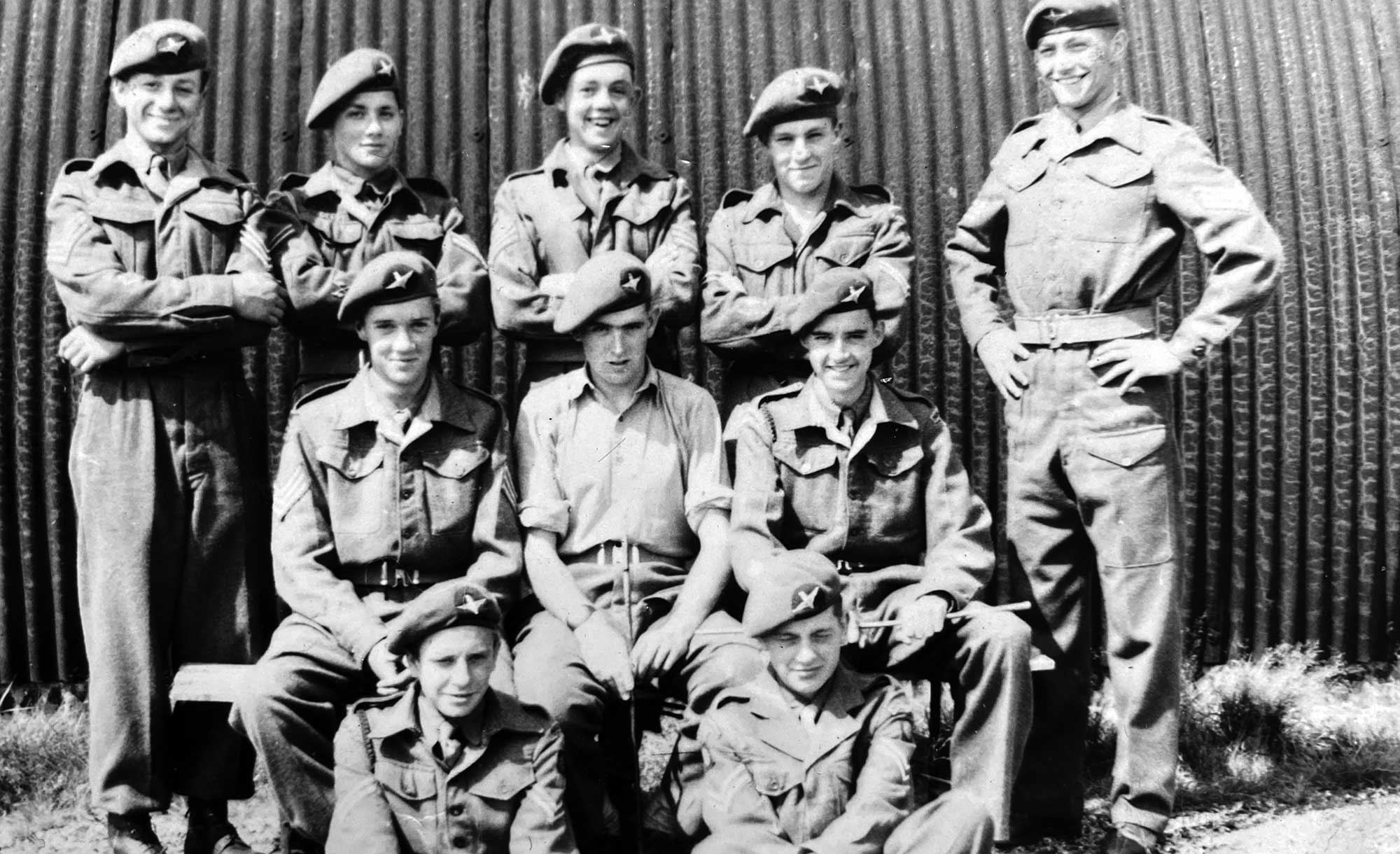 Old Dean Camp, August 1950.
Back row (L to R): David Rolph, Robin Fabel, Timmons, Nigel Baines, Michael Dovner
Middle row: Brian Postlethwaite, Mayes, Thompson
Front row: Diper, Chappell.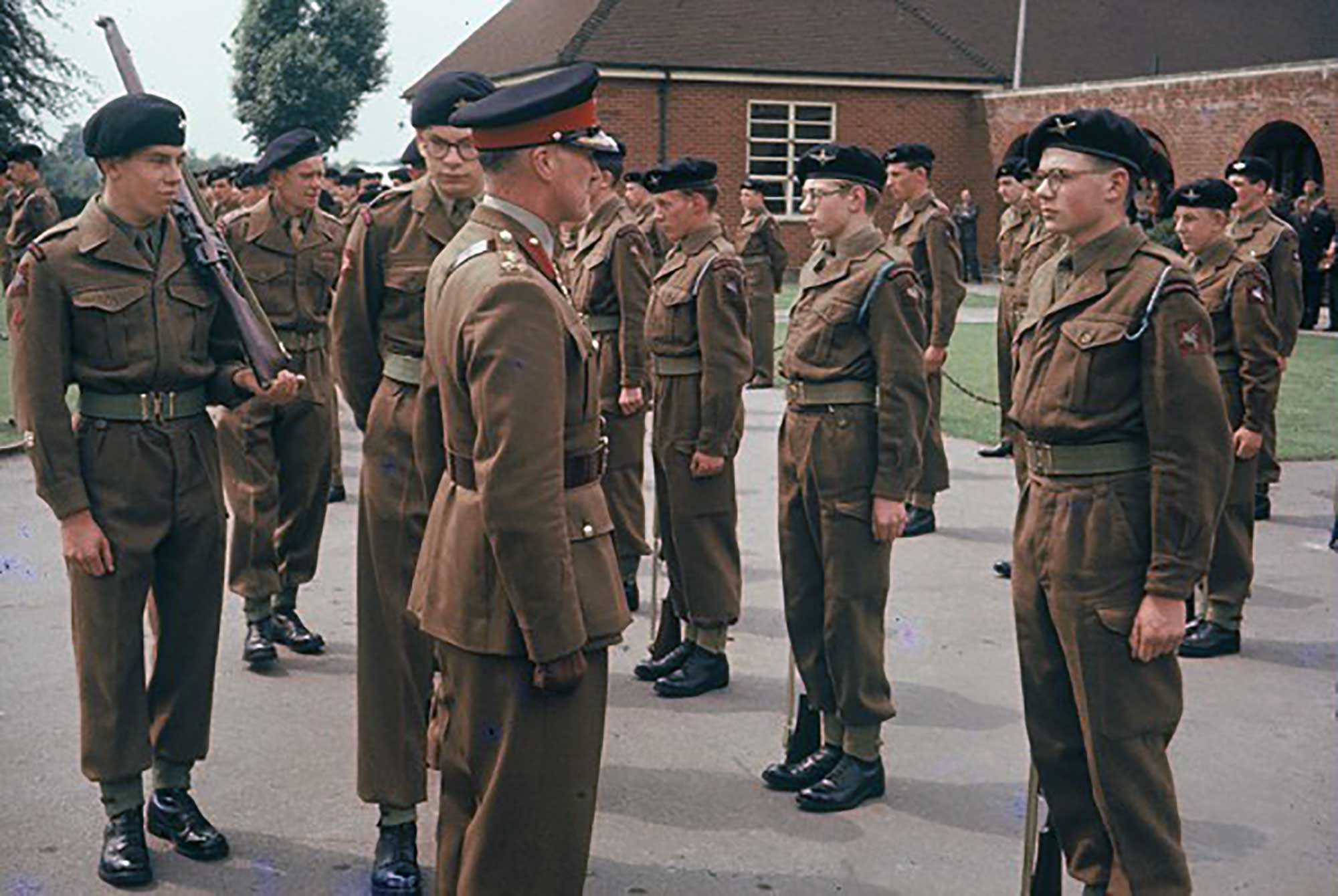 The Annual Inspection : 1958.
Ian MacRae - behind inspecting officer.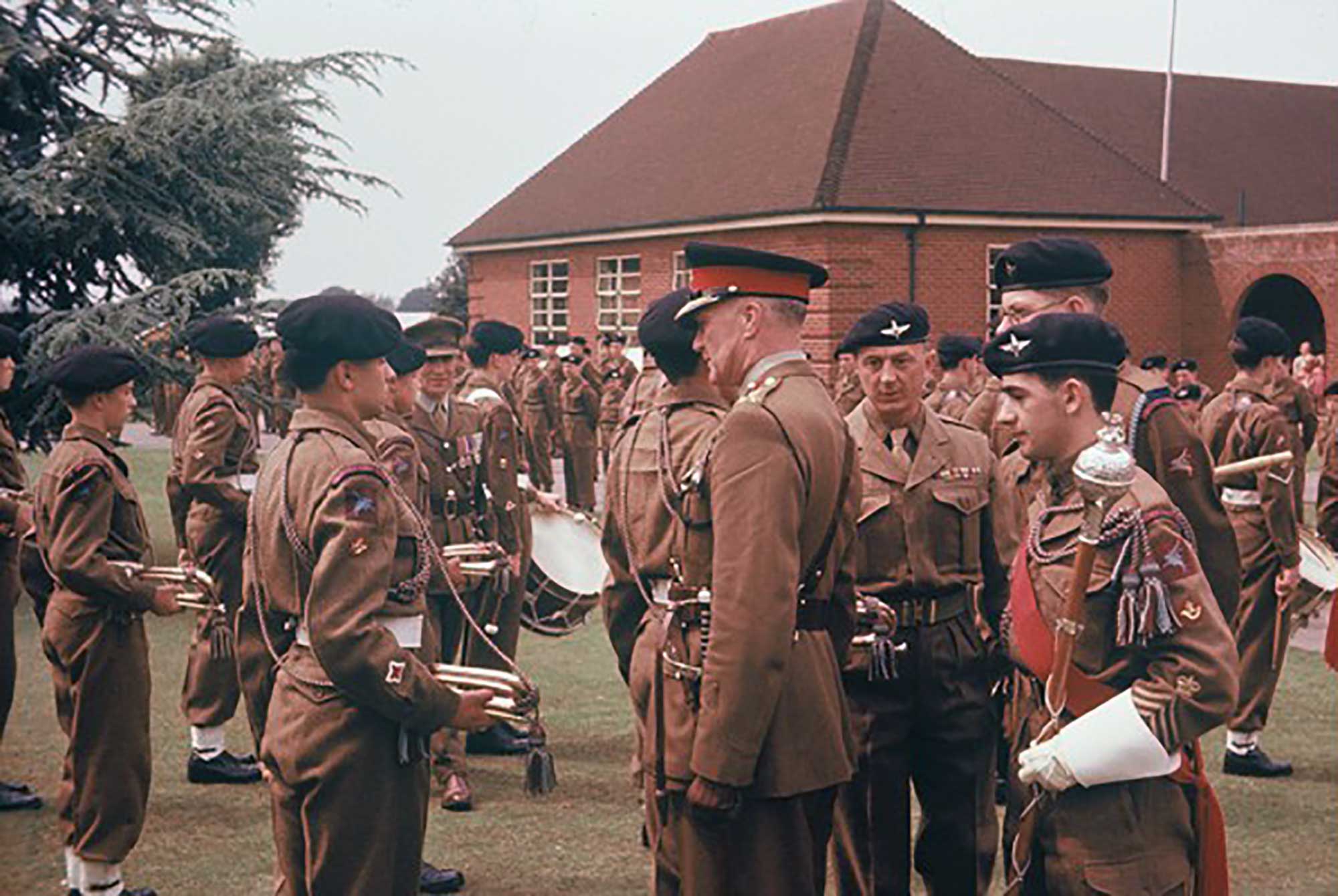 The Annual Inspection : 1958.
Major Thomas - right of inspecting officer.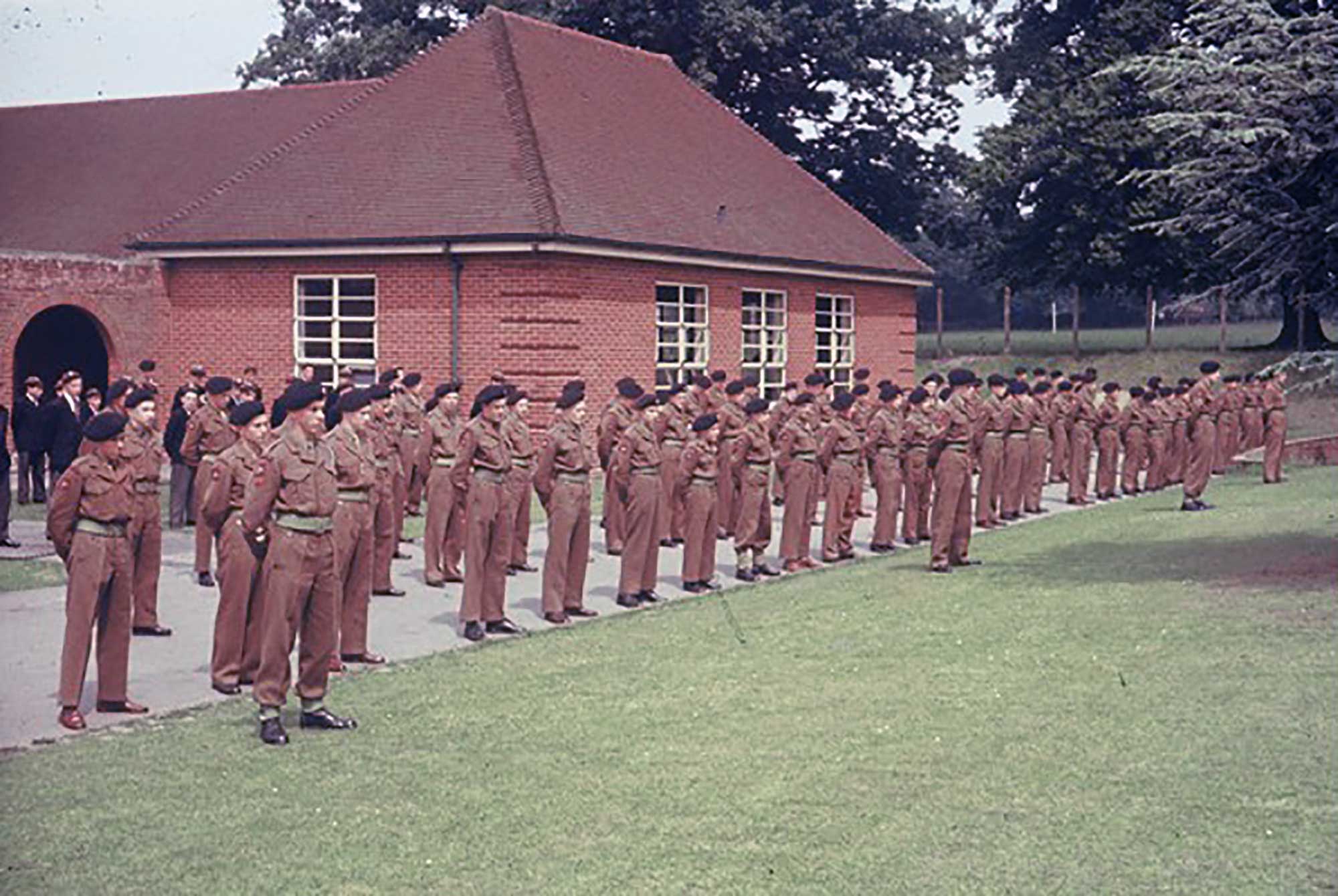 Annual Inspection : 1958. The Inspecting Officer's report may be read in the 1958 edition of 'Al-Fa'.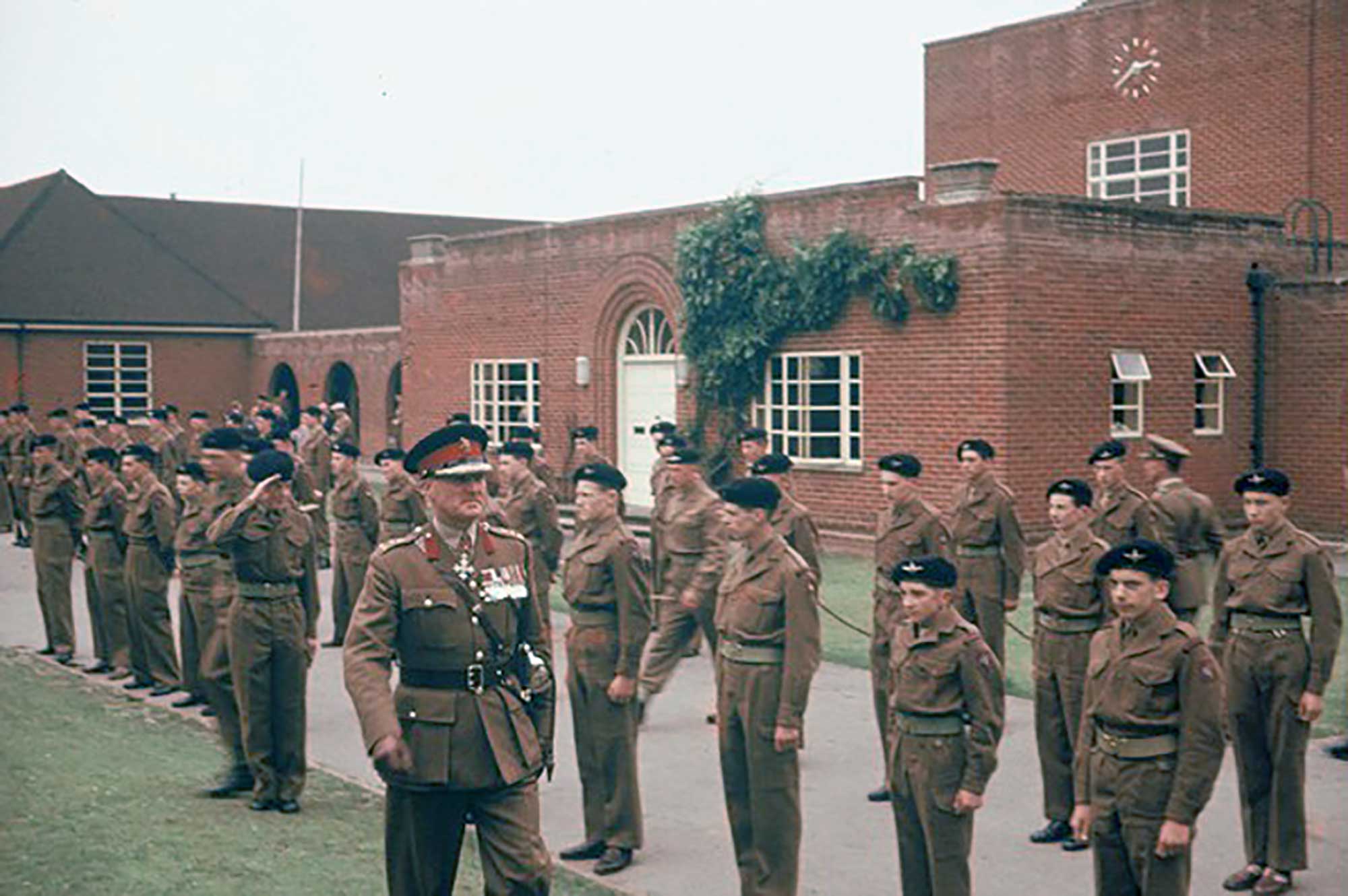 Malcolm Knight, front row, bottom right.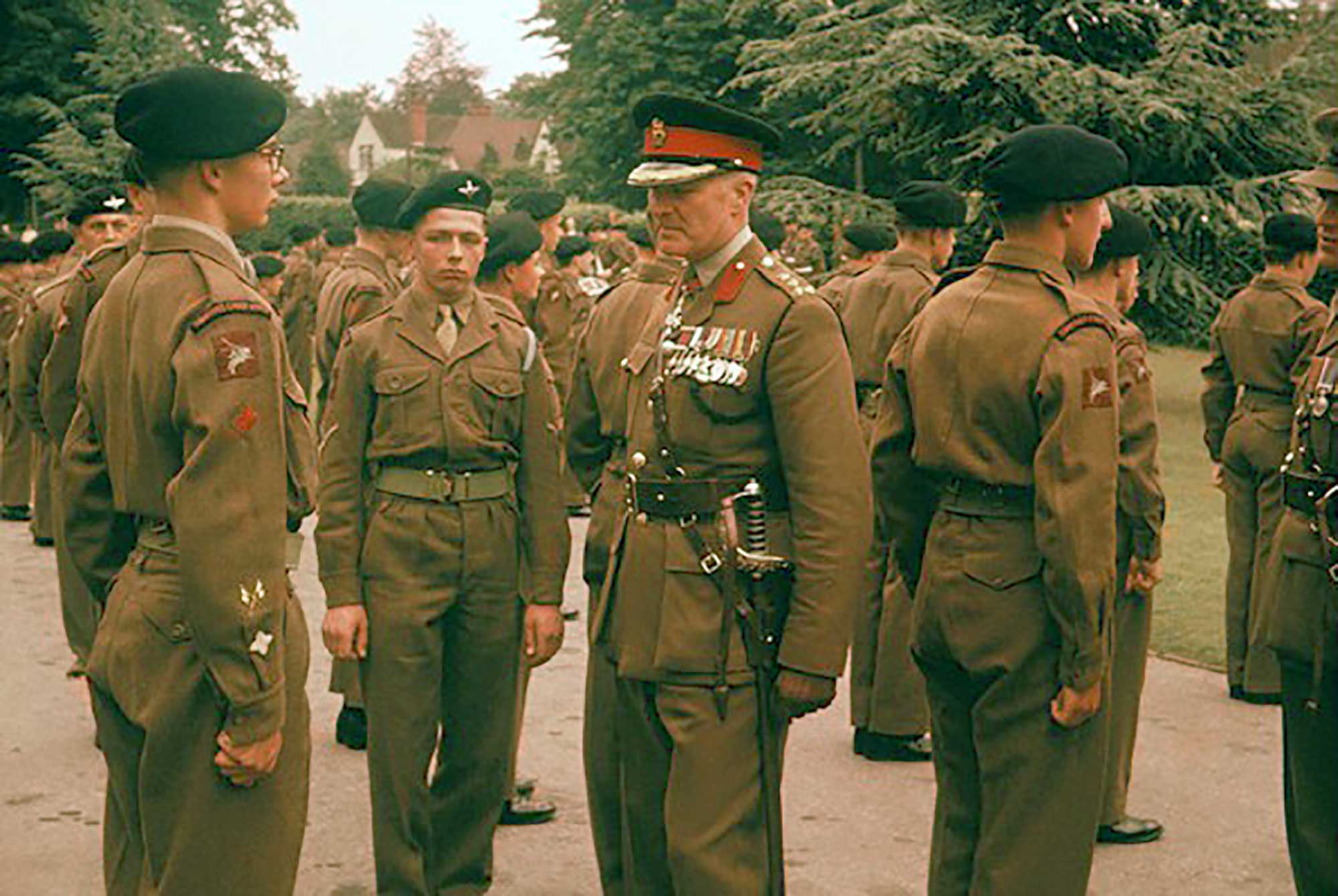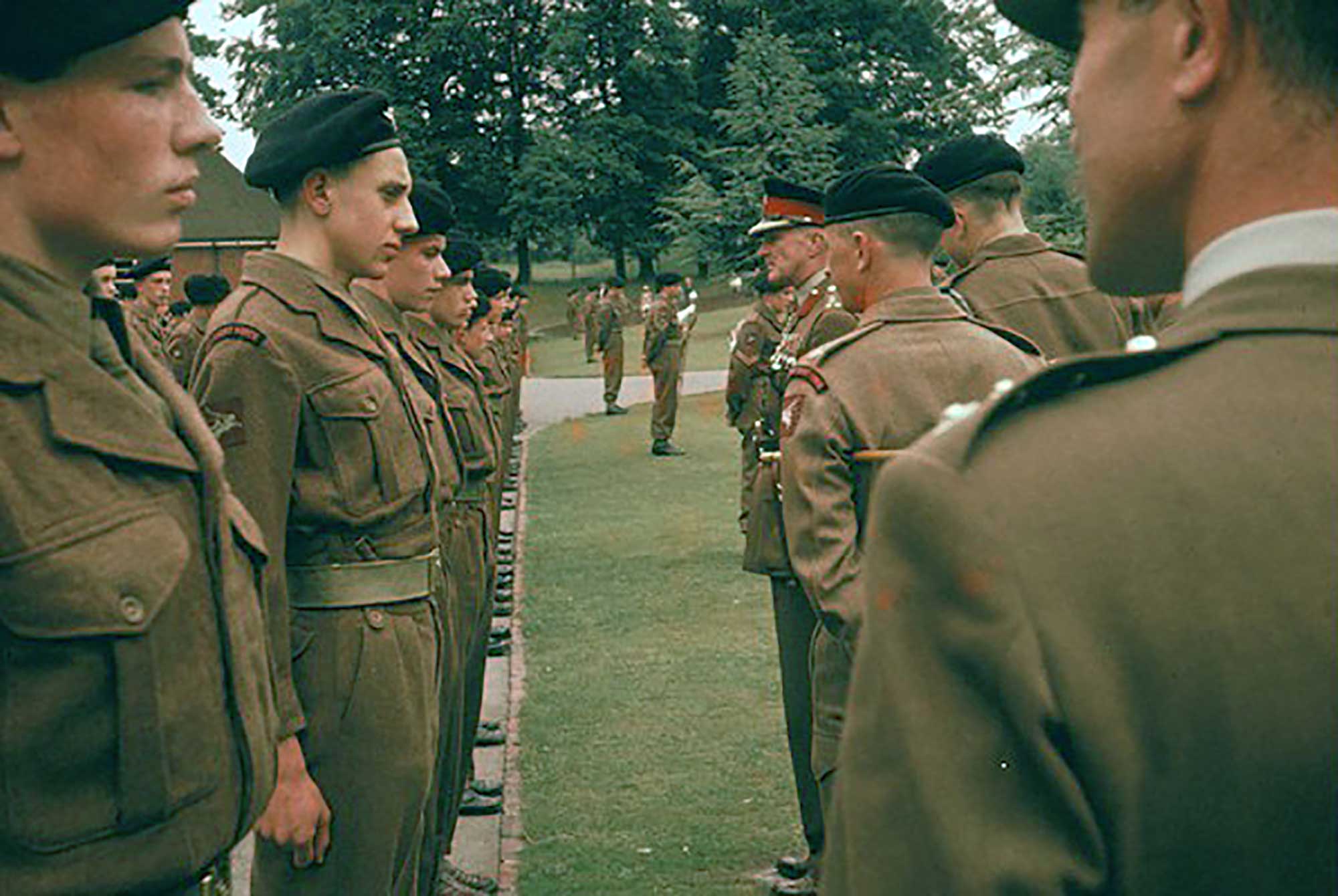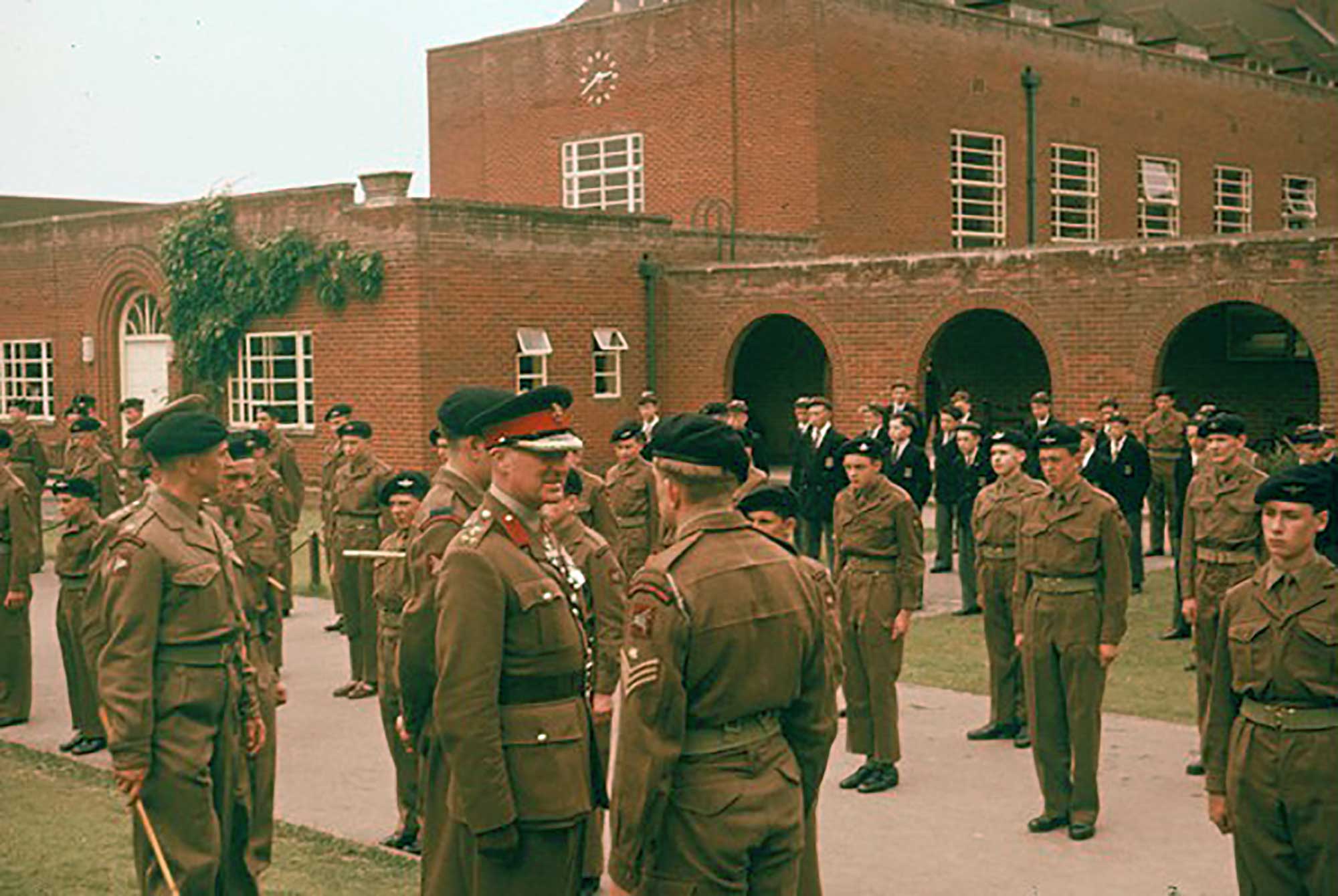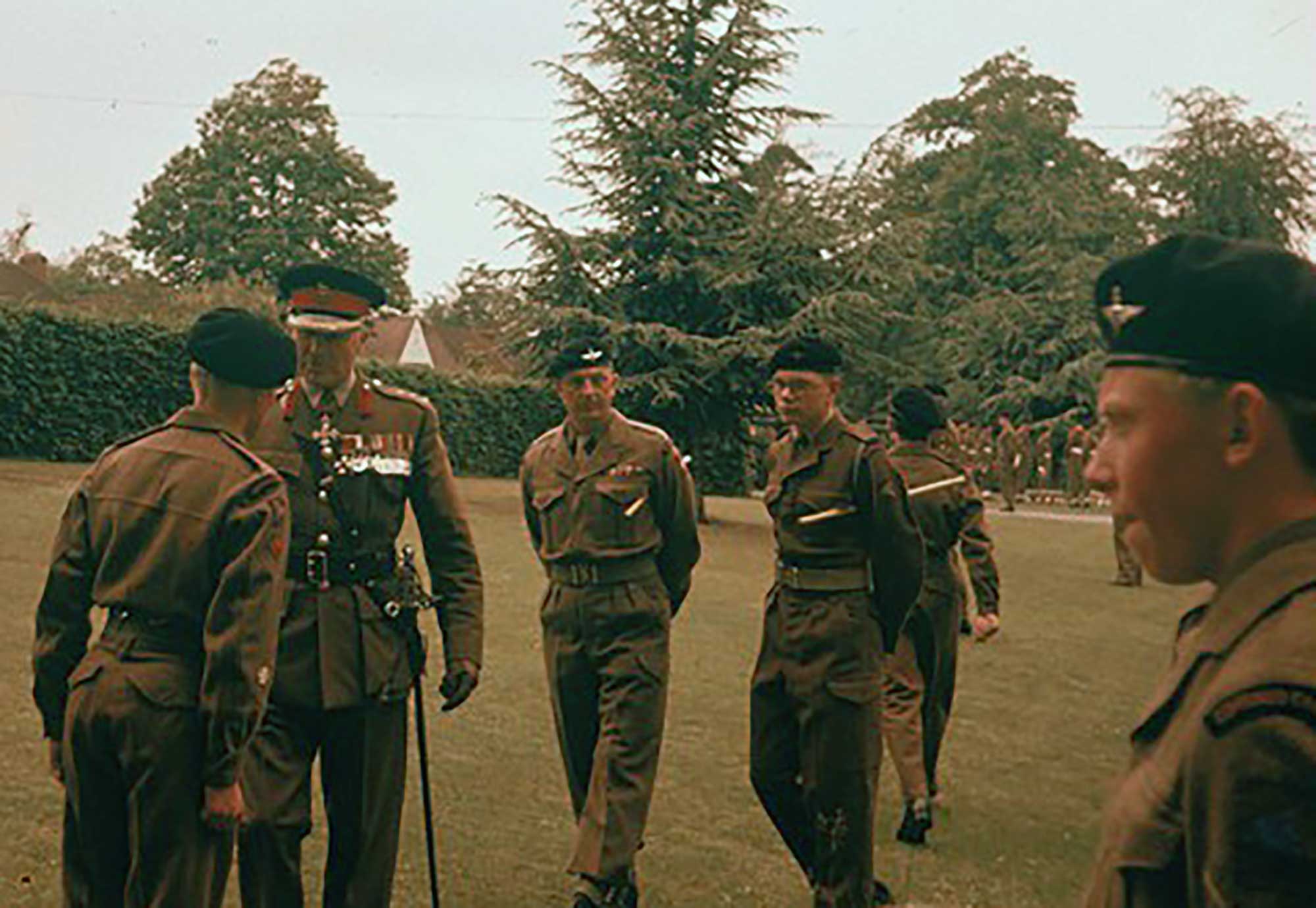 Annual Inspection : 1958.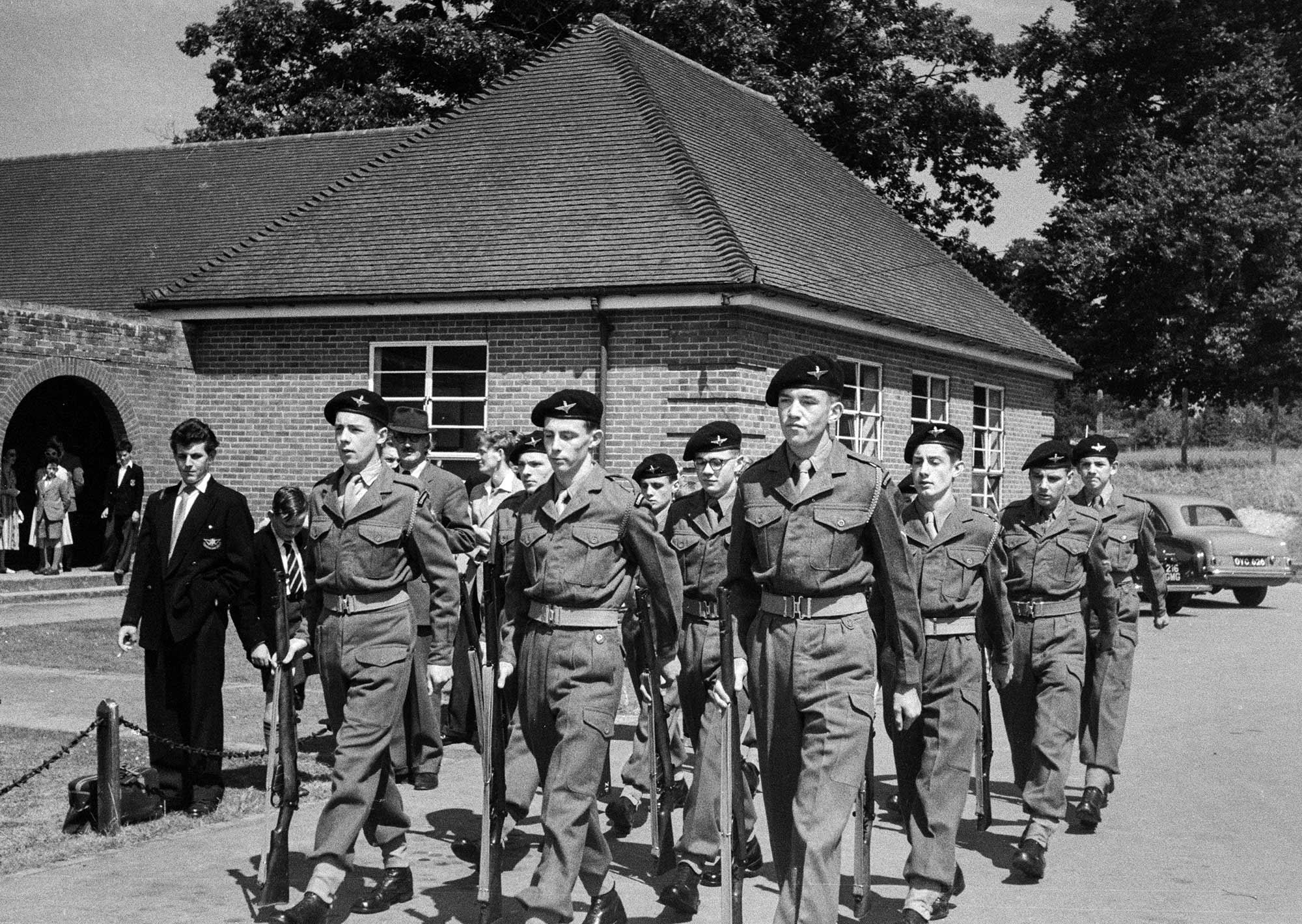 Parent's Open Day : 1958.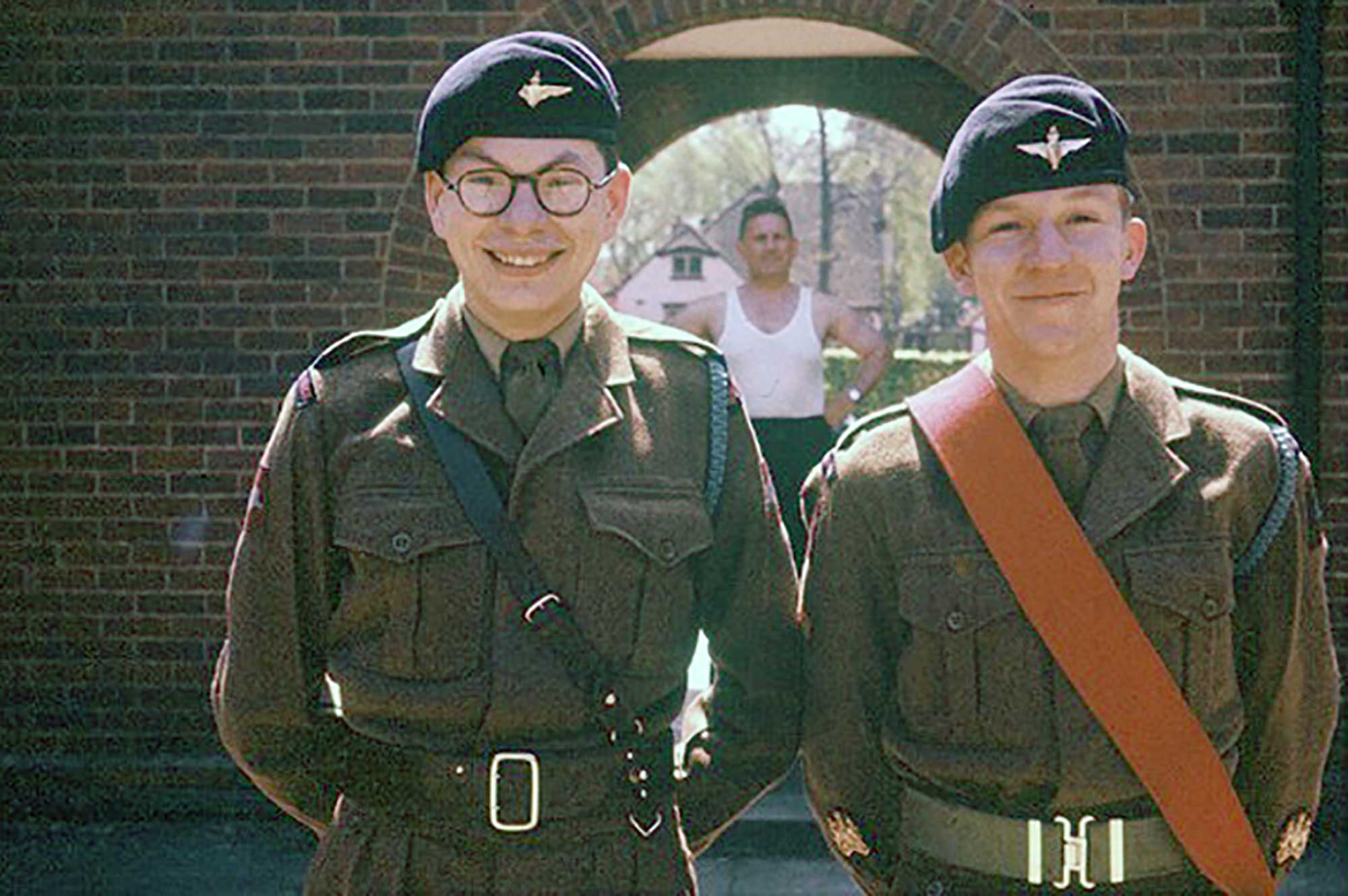 Ian MacRae and Graham Thomas. 'Boggy' Bishop in the background.
Jack Holt and Ian MacRae out on field activities.
The CCF Band, 1961-62. Major Thomas (far left).
Also including Brian Iredale (next to Thomas), Rodney Puttock (far right) and David Birks (kneeling second from right).
Cpl. Lamont (back row, end right), together with Cpl. Grace (the tallest in the middle row) survived a week in Thetford, Norfolk with this assortment of tough looking cadets from all over the country.
1963.
The C.C.F. provided a number of opportunities to gain qualifications in subjects such as map reading, motor transport and general proficiency. CCF Band
Assault Course
Informal Field Day photograph
Colour photographs provided by Ian MacRae, F.G.S. 1950-1958.
---