FGS is being extensively modified to take advantage of faster internet connections and mobile viewing.
Click here for details
. Many pages remain in an intermediate state and some links are broken.
Farnborough Grammar School
Prospect Avenue, Farnborough, Hampshire
Telephone : Farnborough 539
J.A. Bourne (Memories)

---


Headmaster John Arthur Bourne reminisces about his time at Farnborough Grammar School in an undated magazine article. It was carefully preserved by the mother of Peter Gray (FGS 1958-1966) and acquired by his near contemporary, Philip Fouracre (FGS 1957-1965).

The JAB's spectacles are perhaps a little rose tinted but an interesting account of his time at FGS neverthless.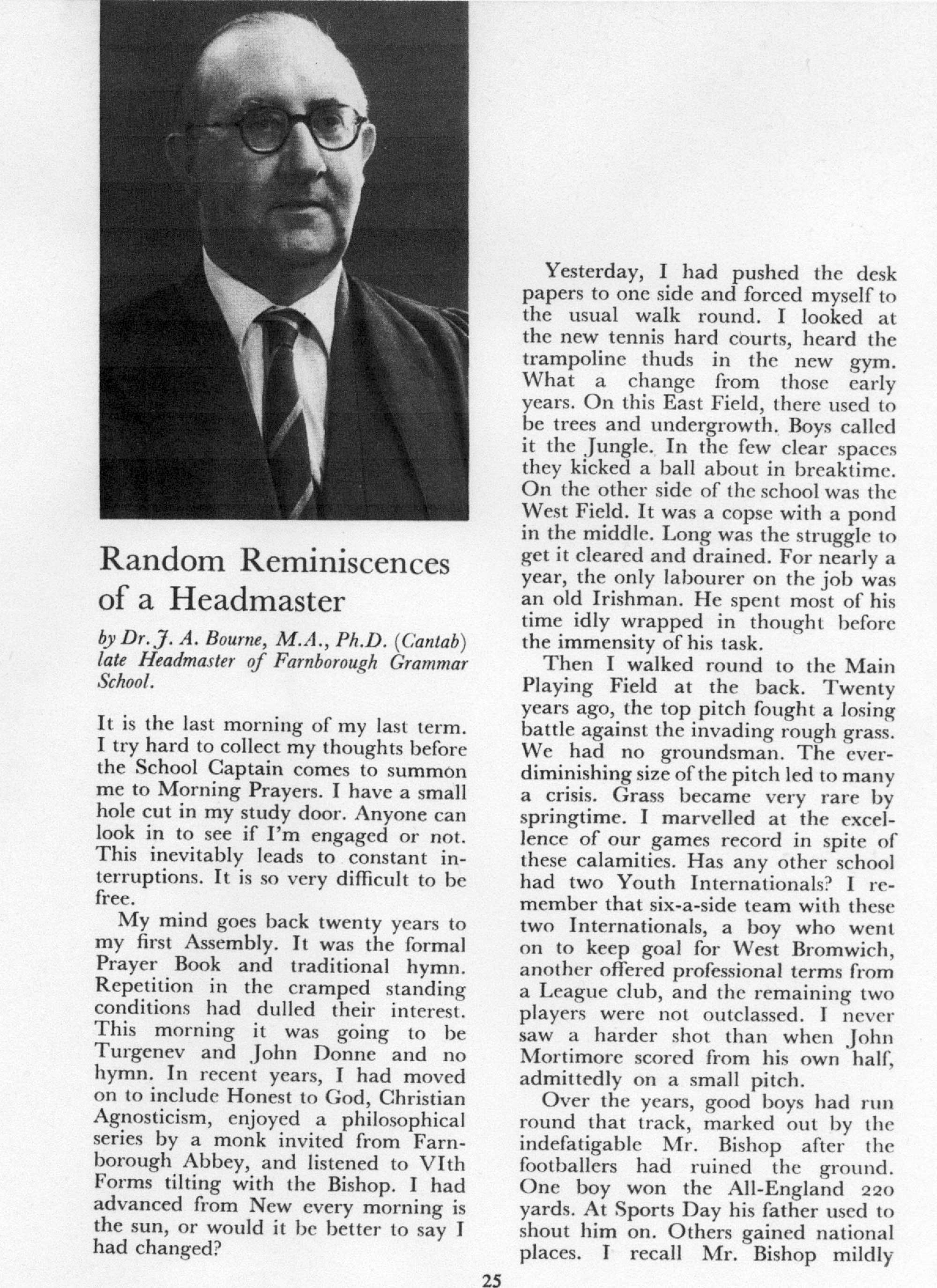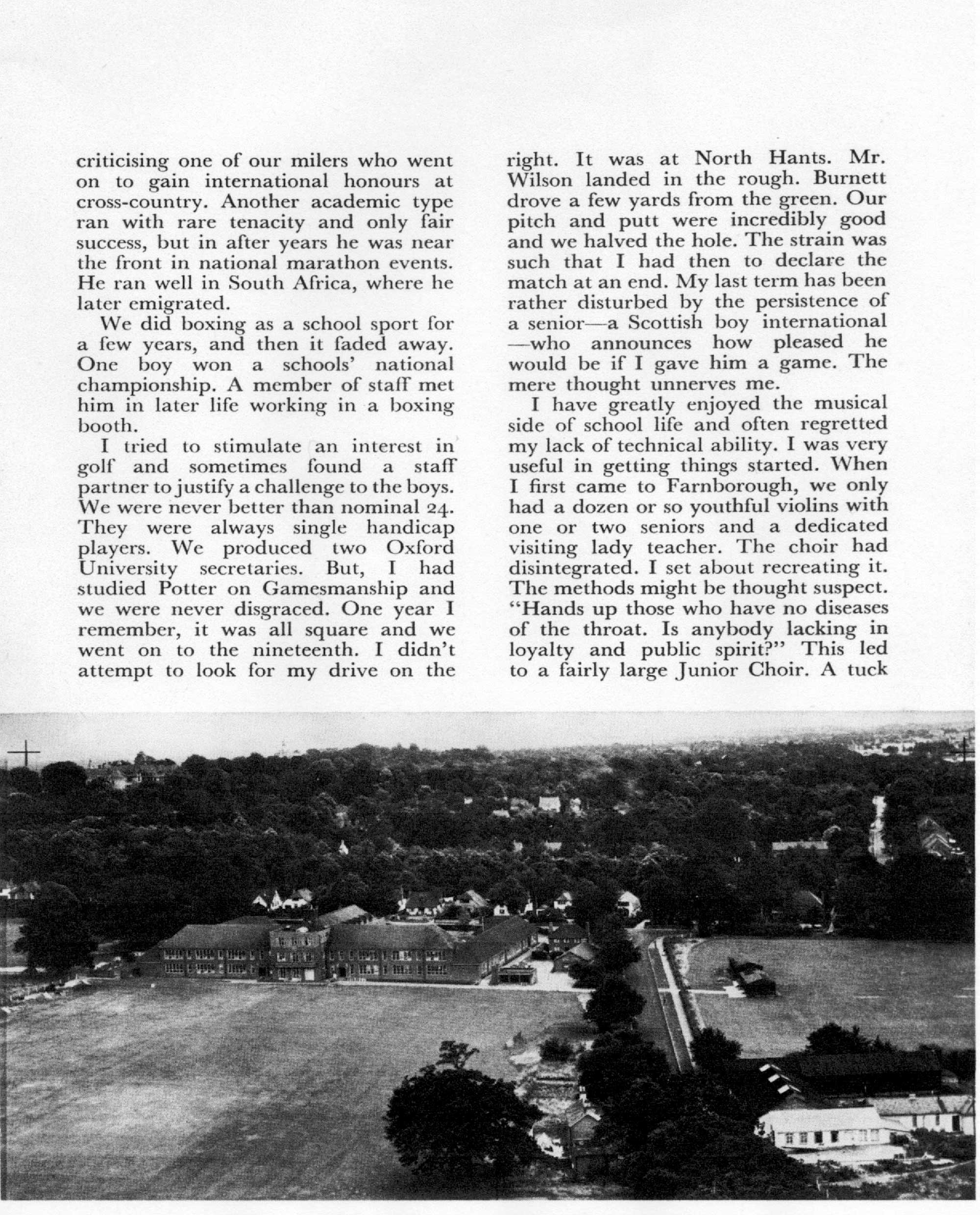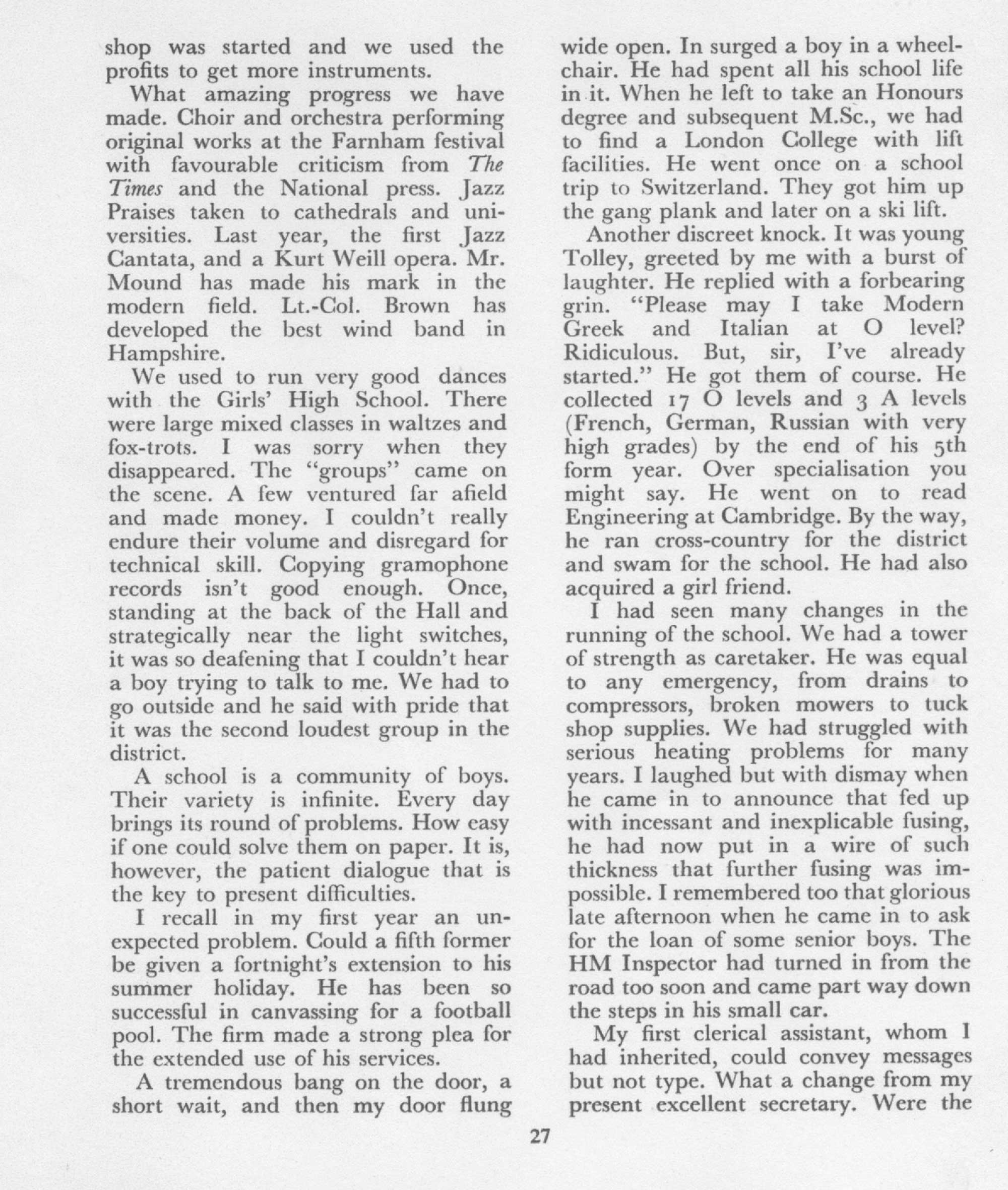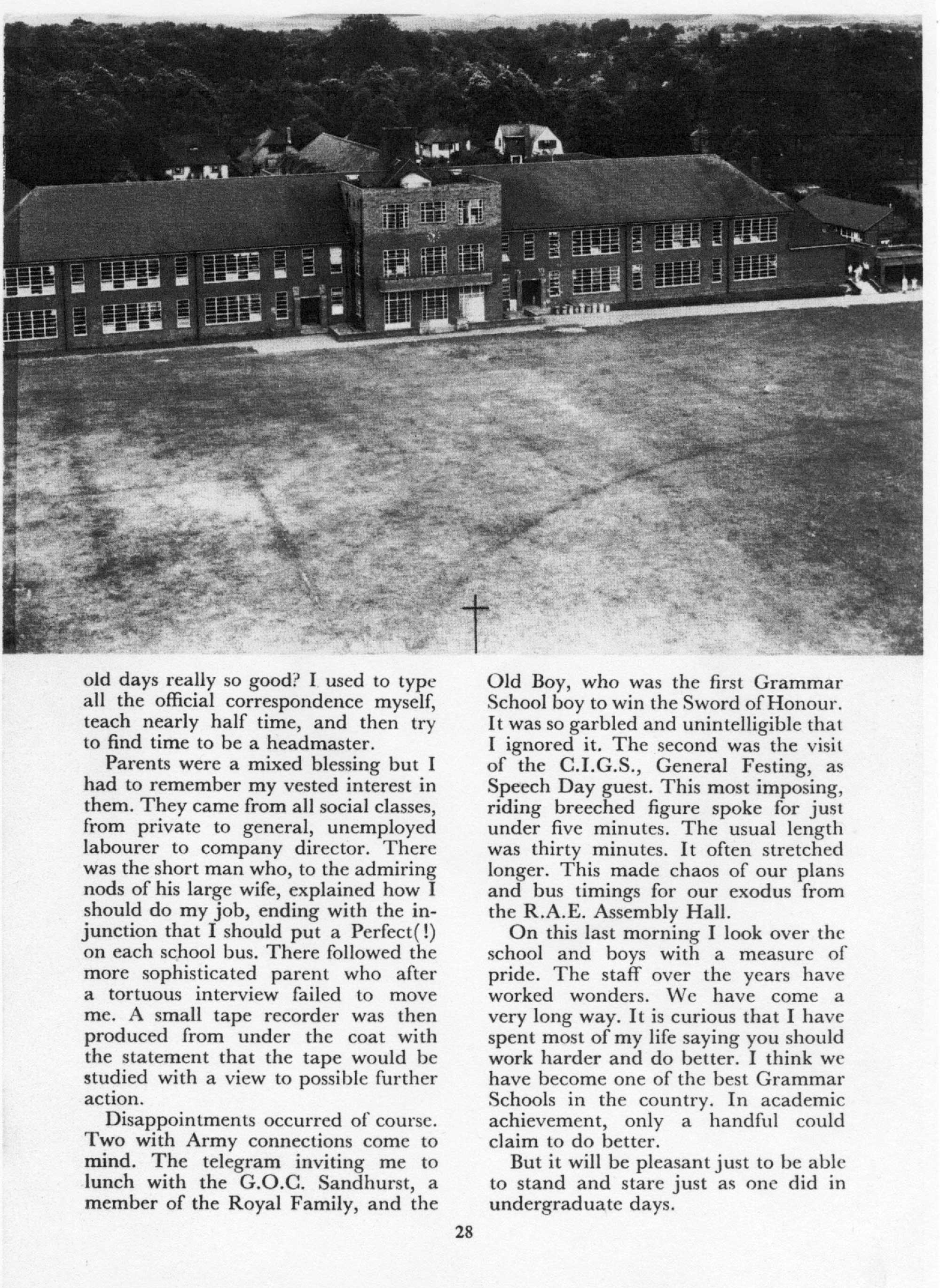 ---