FGS is being extensively modified to take advantage of faster internet connections and mobile viewing.
Click here for details
. Many pages remain in an intermediate state and some links are broken.
Farnborough Grammar School
Prospect Avenue, Farnborough, Hampshire
Telephone : Farnborough 539
End of Term - 23 July 1959

---


These photos were all taken on the penultimate day of term just after the GCE 'O' Level results came out. Quite a lot of the crowd left school the next day never to be seen again. 'A' Level study must have been all work and no play because it seems I did not bring my camera back to school for a further two years. However it was with a roll of out of date Ektachrome colour slide film which a photographer friend of my father's would occasionally pass on to me. With an eye firmly on its scarcity and the cost of development, I shot just three photos. Unlike Kodachome, Ektachrome has not survived the ravages of time well.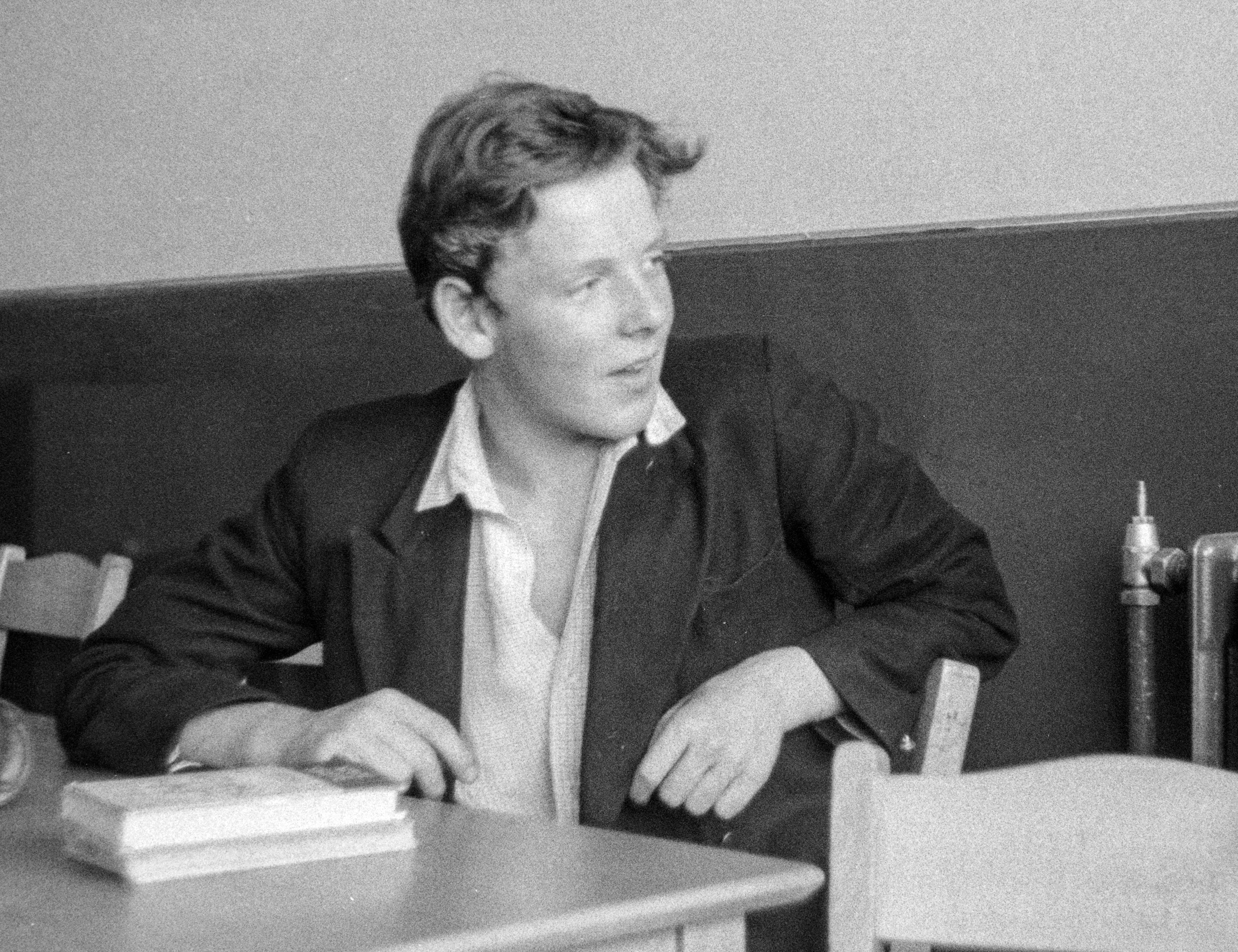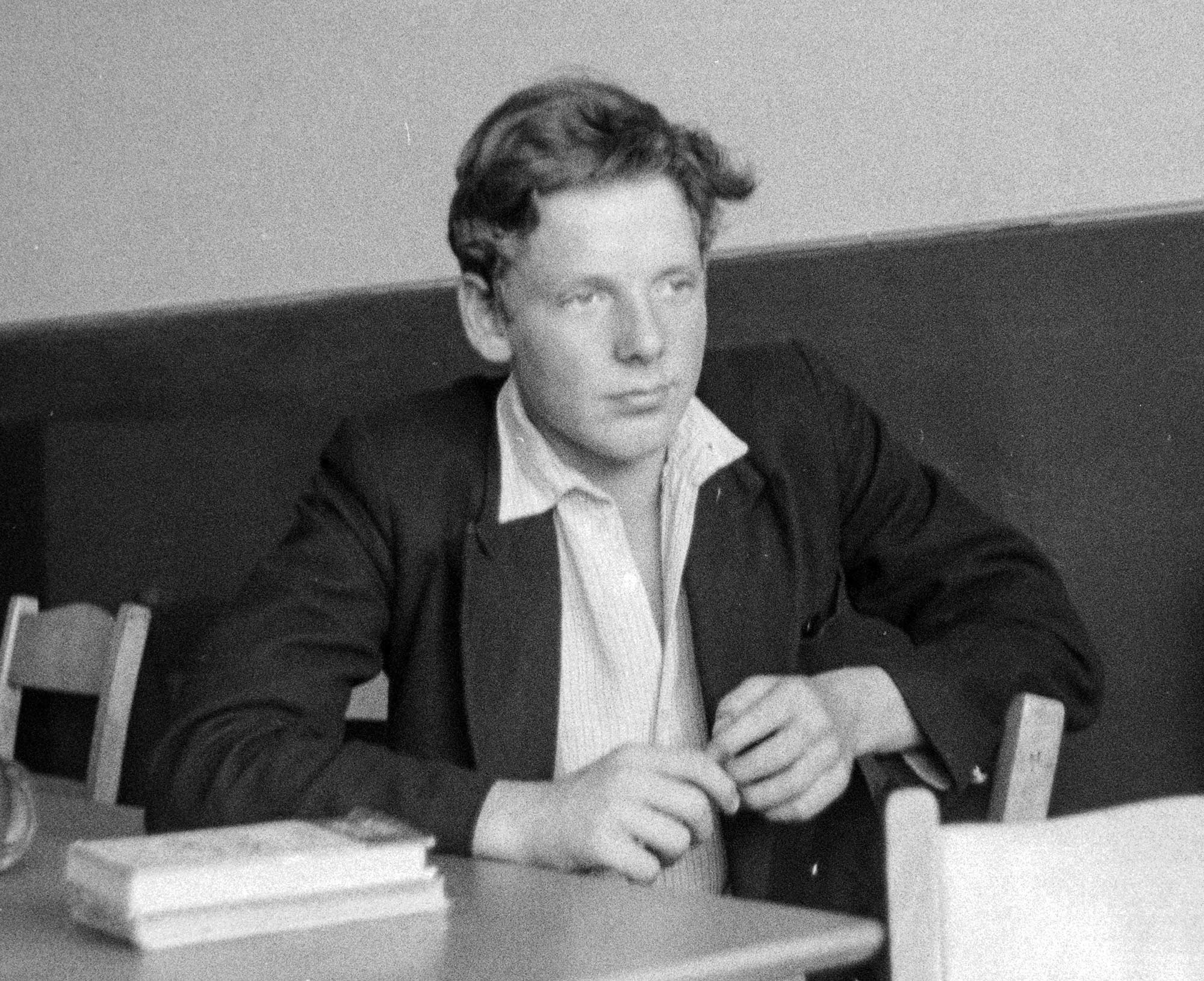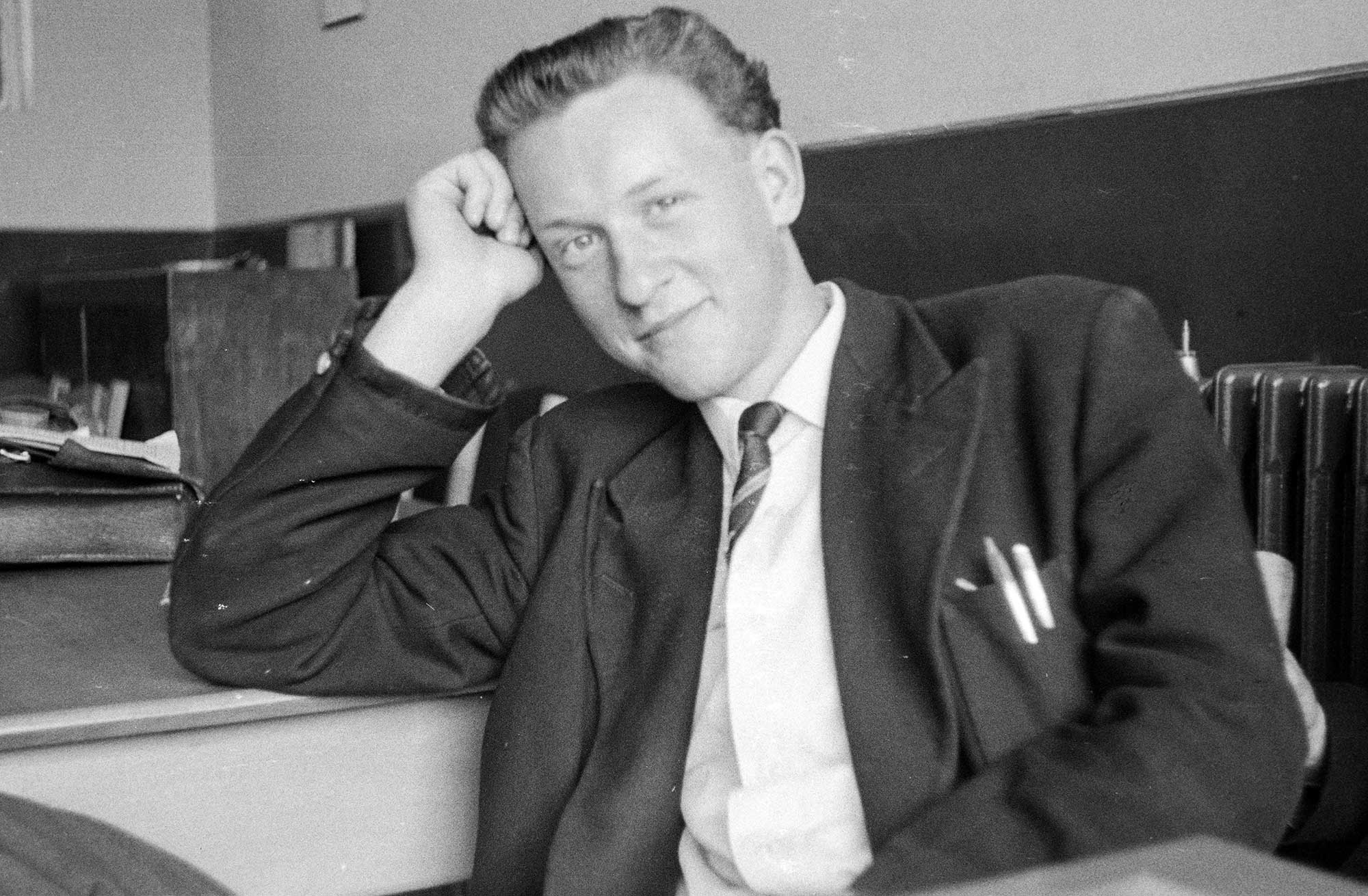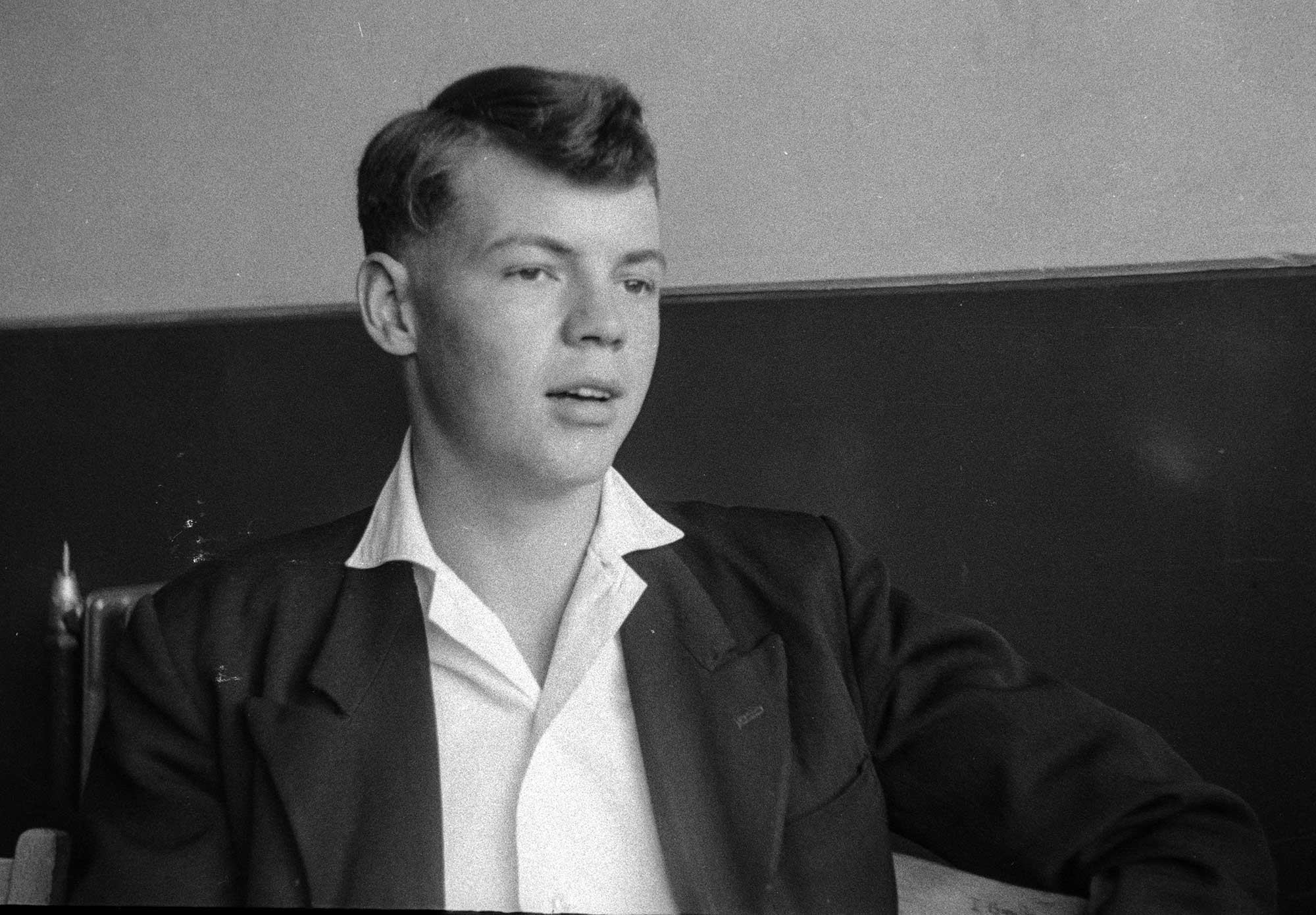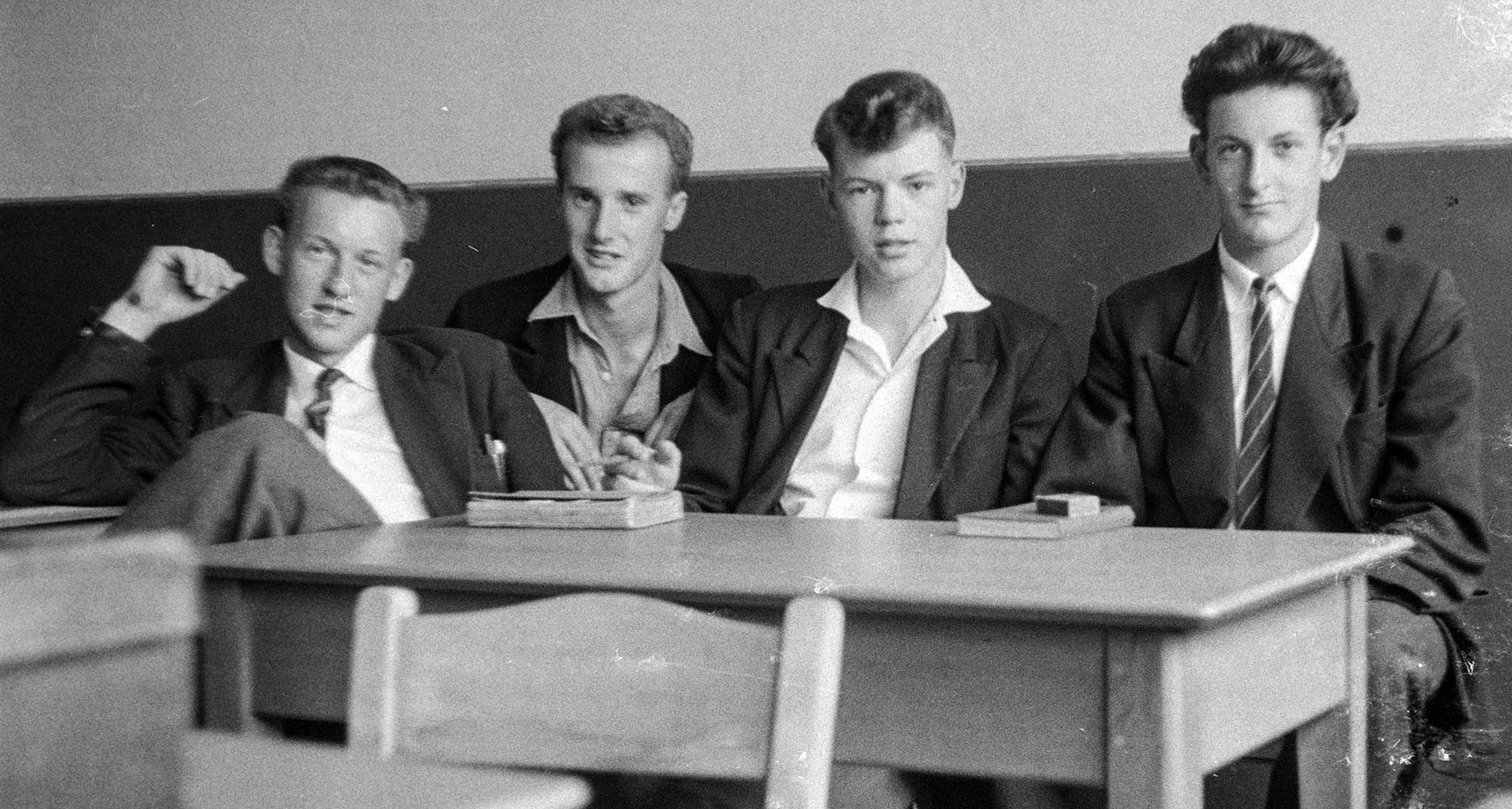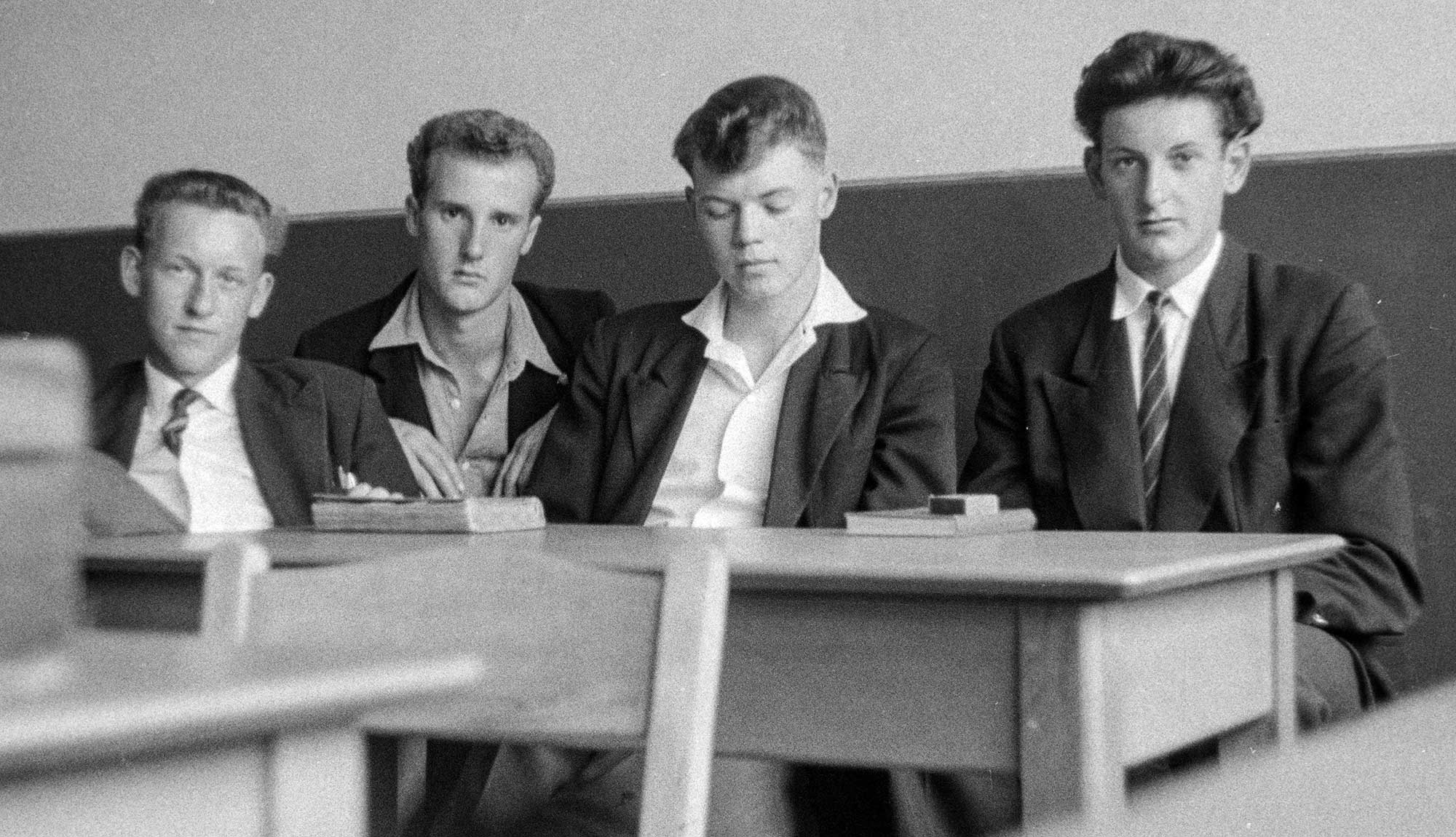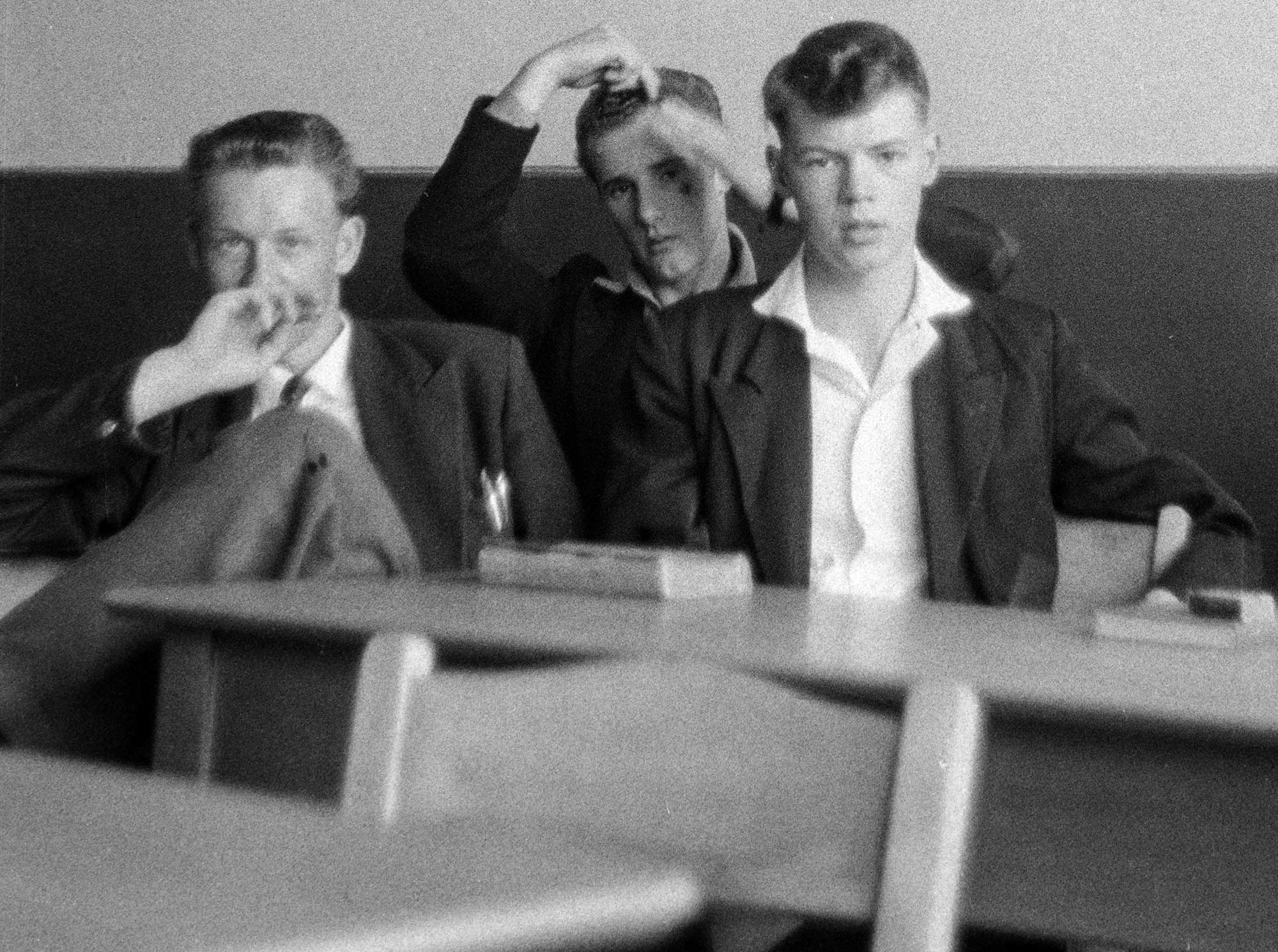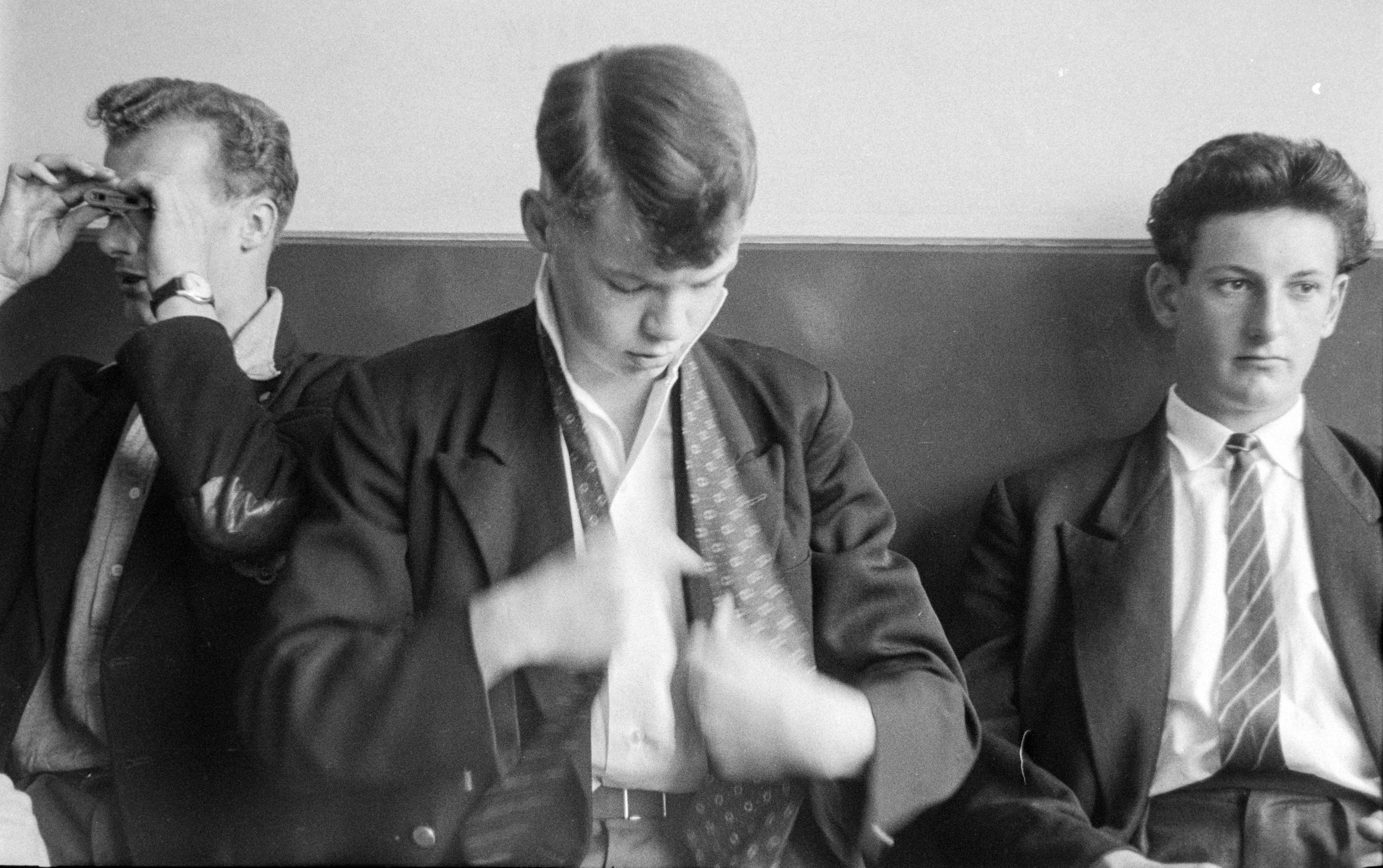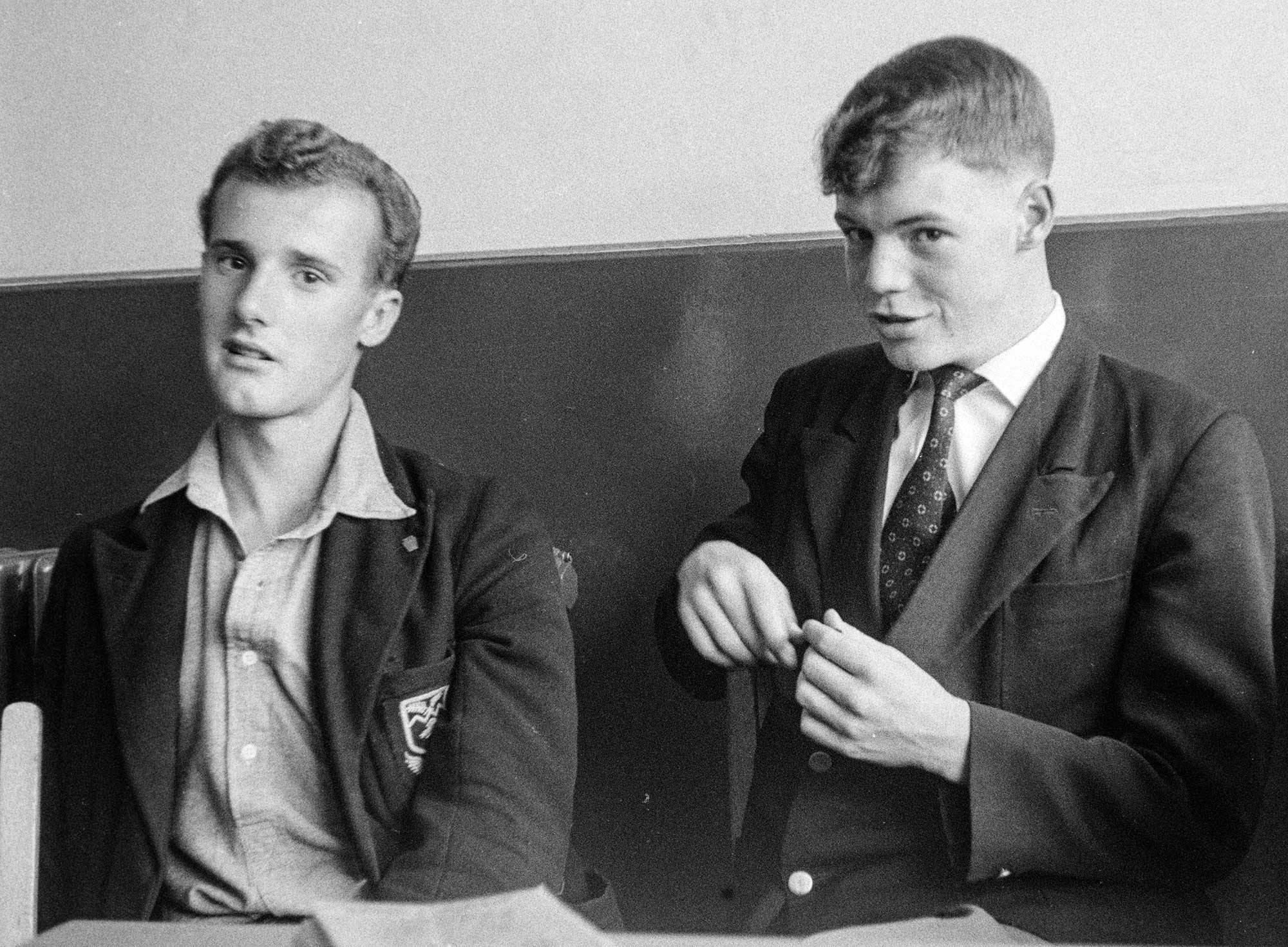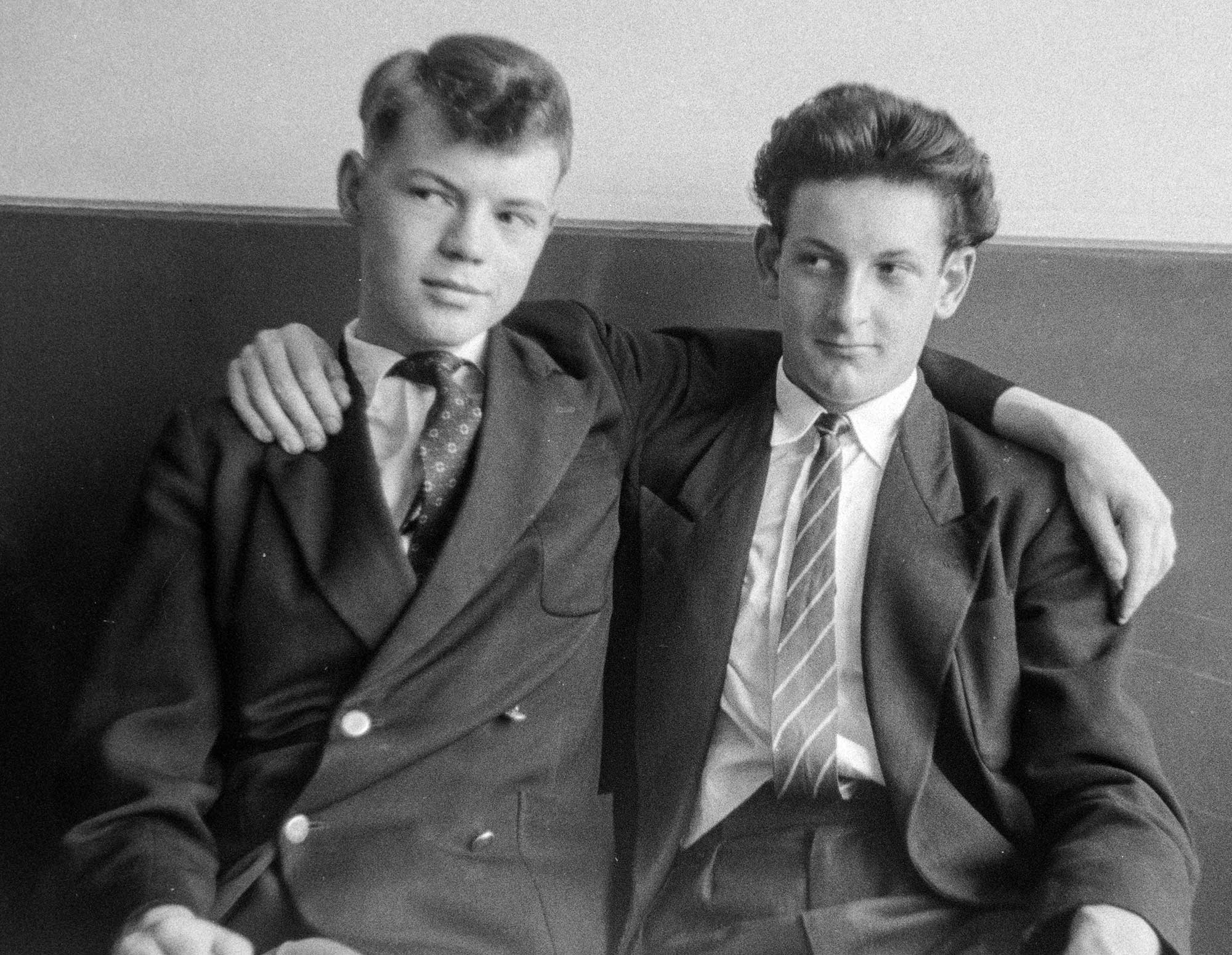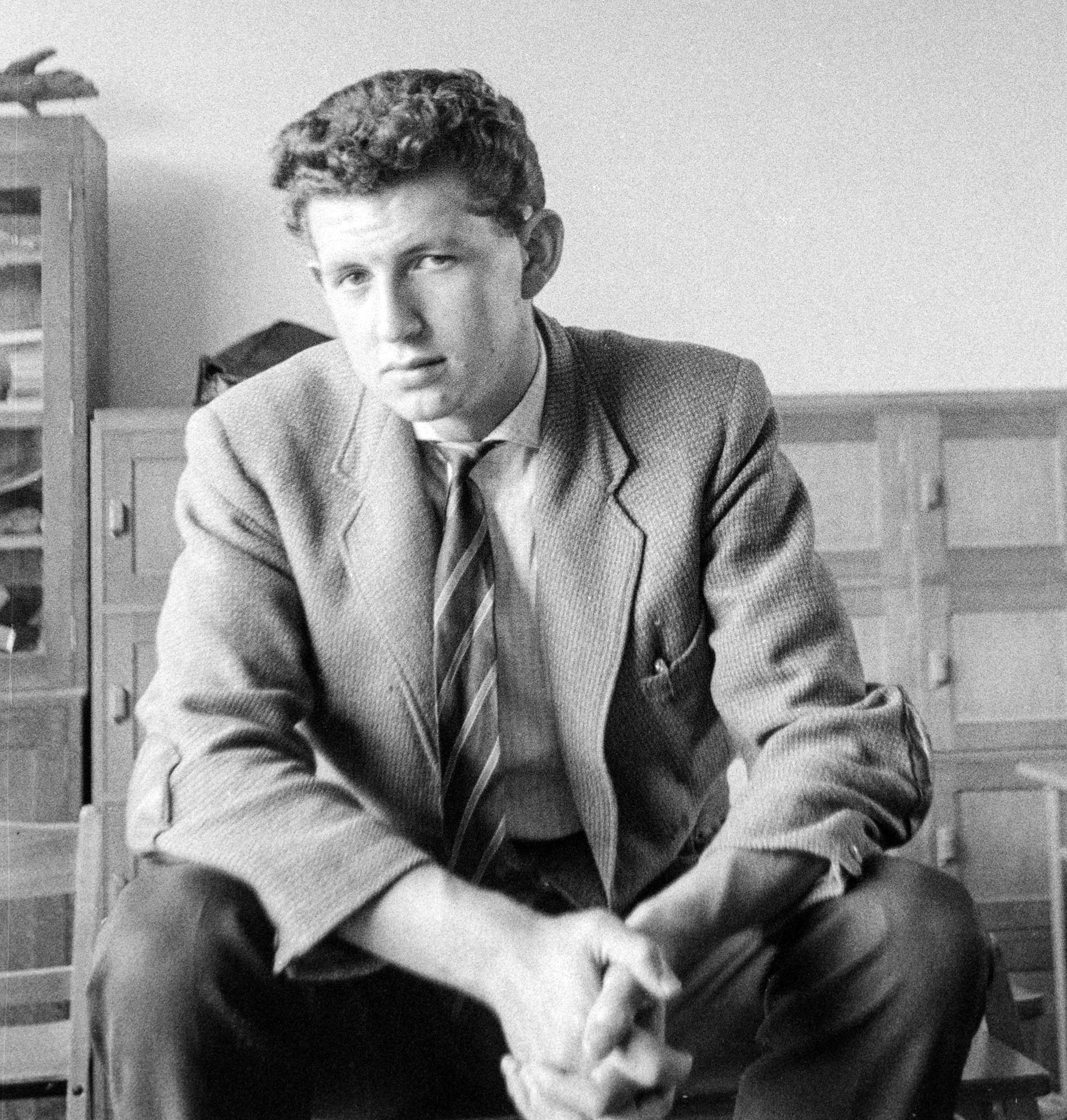 Gerald Middleton.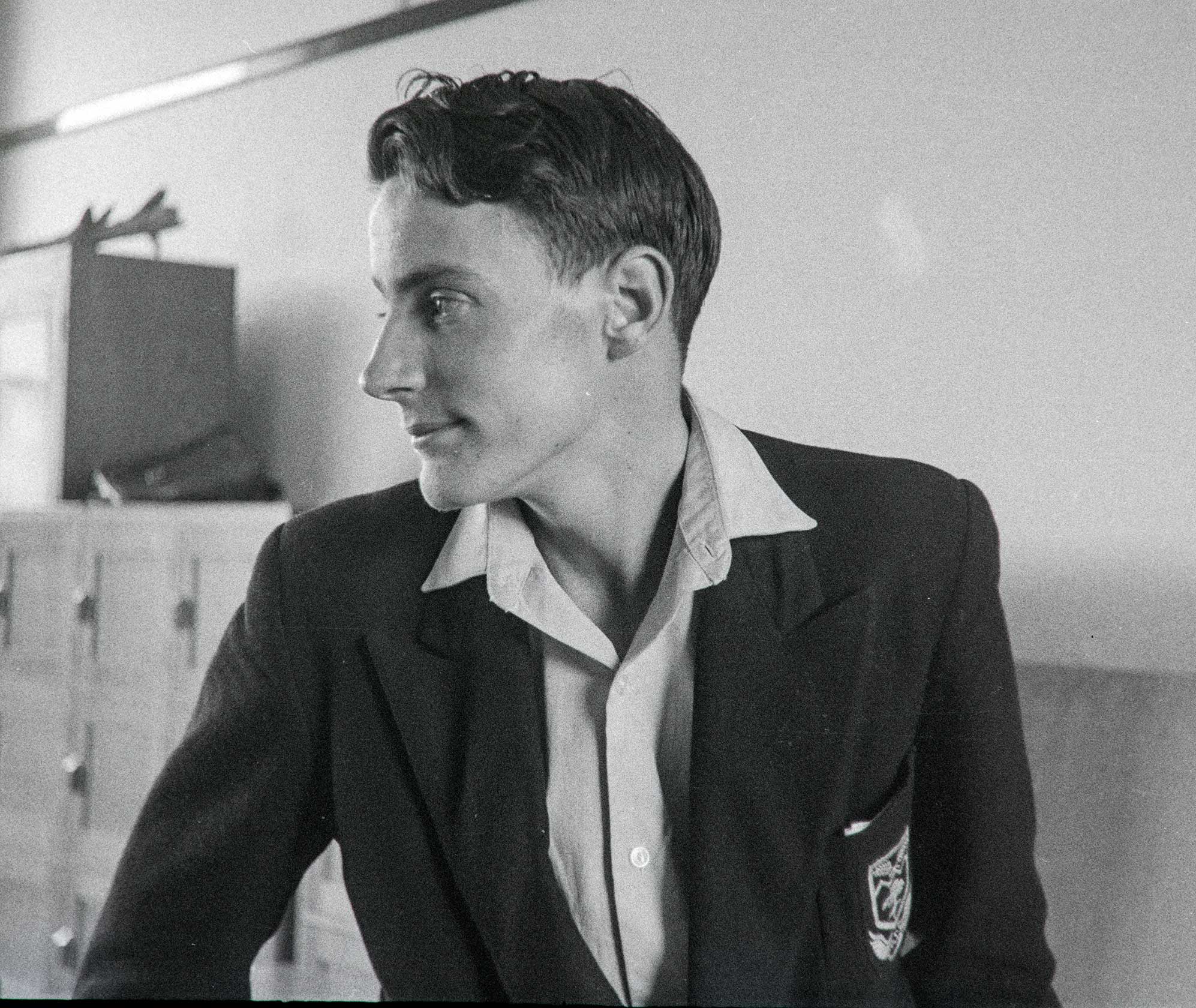 Michael Clegg.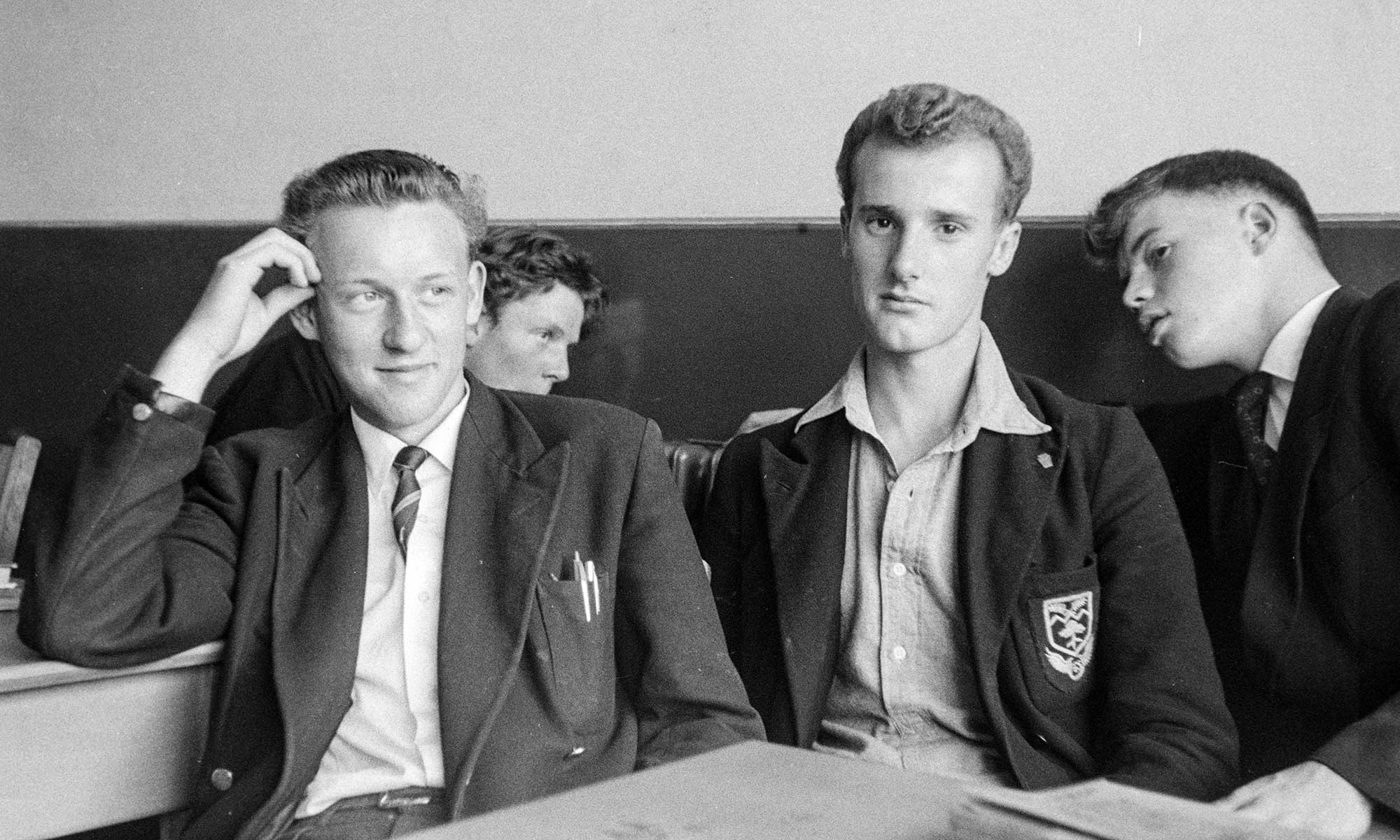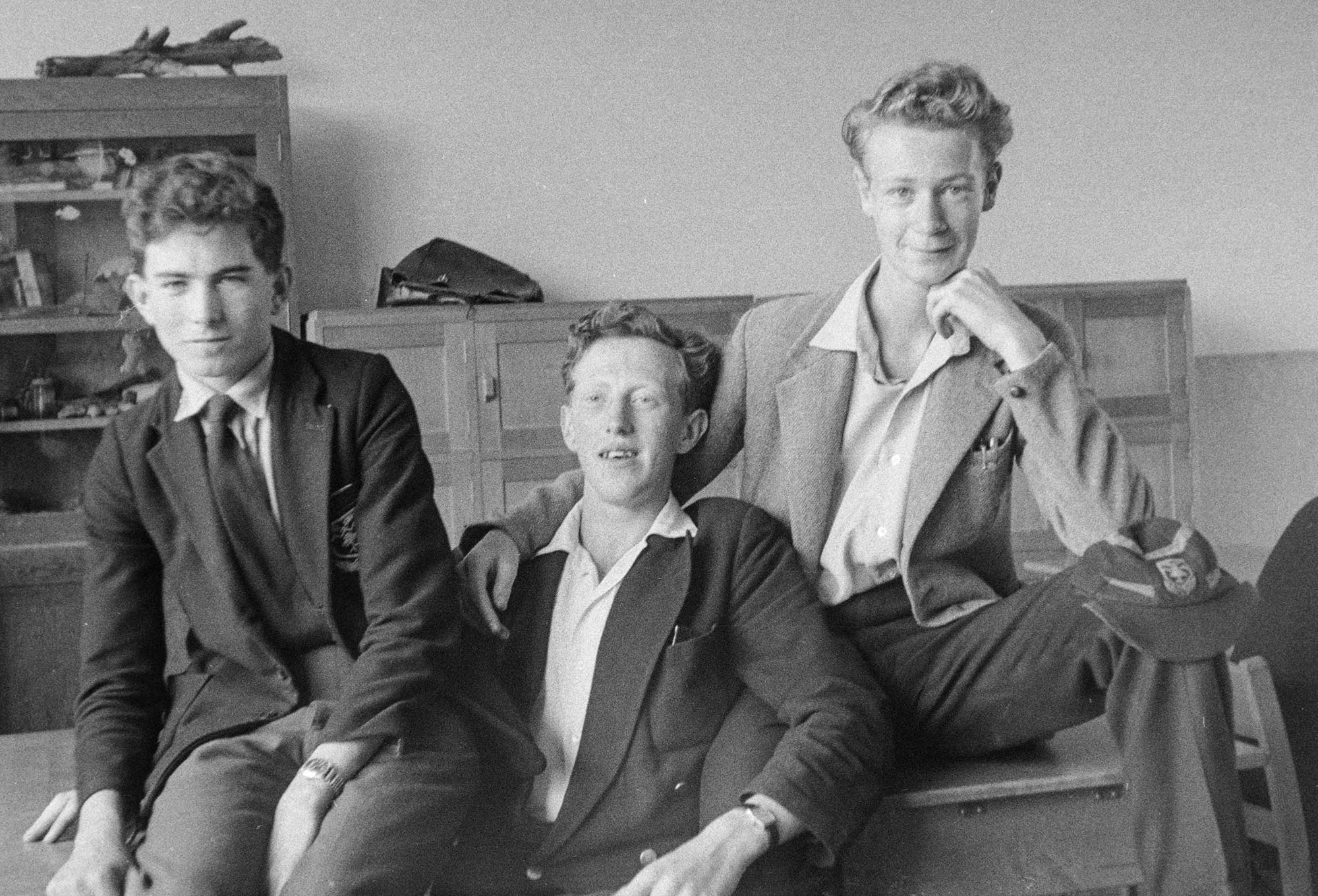 ---