FGS is being extensively modified to take advantage of faster internet connections and mobile viewing.
Click here for details
. Many pages remain in an intermediate state and some links are broken.
Farnborough Grammar School
Prospect Avenue, Farnborough, Hampshire
Telephone : Farnborough 539
Wally Cotgreave - 23 July 1959

---


Wally Cotgreave the mathematics teacher. Not a bad bloke as I recall. Didn't seem to have any pronounced peculiarities unlike some we could all mention.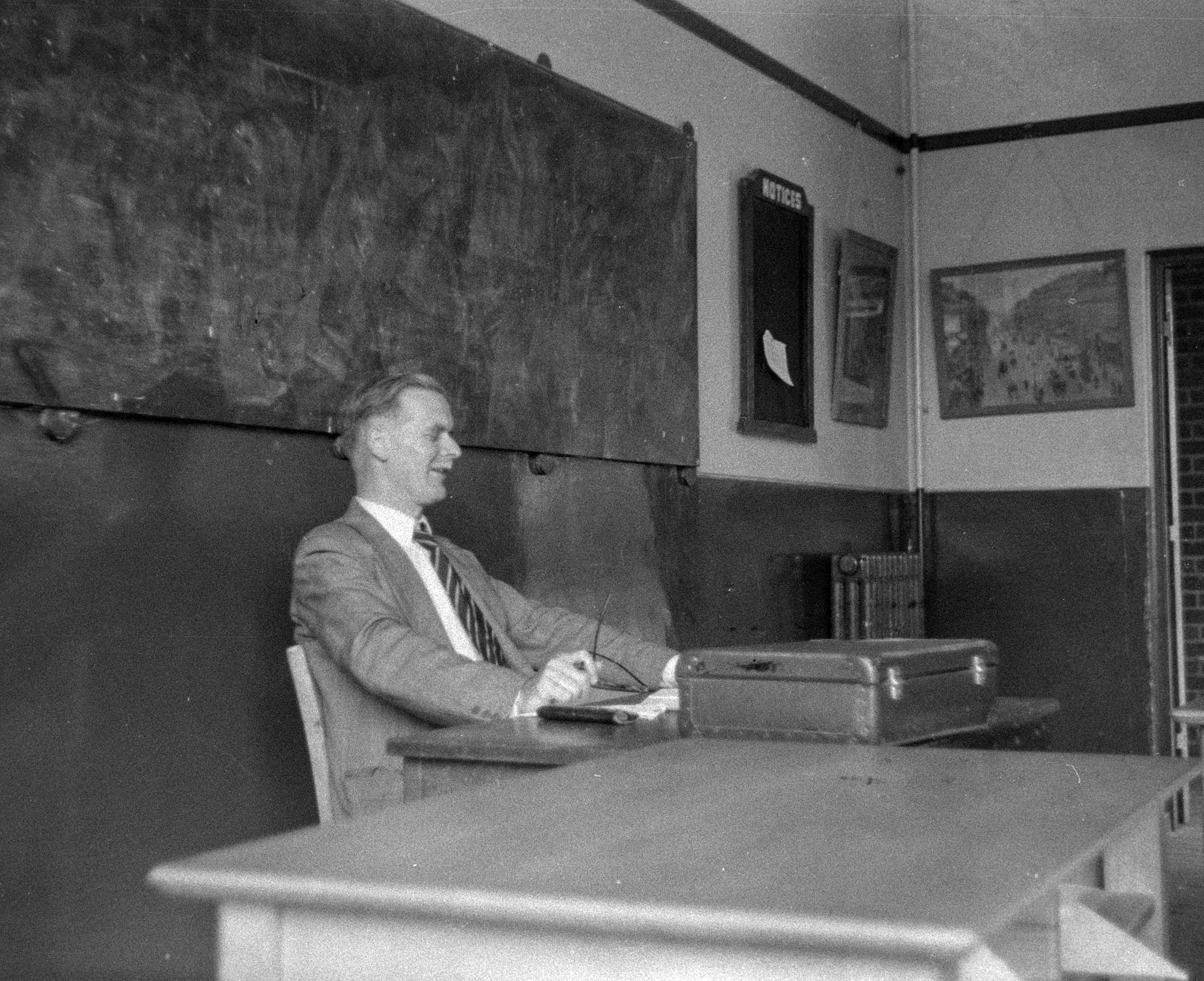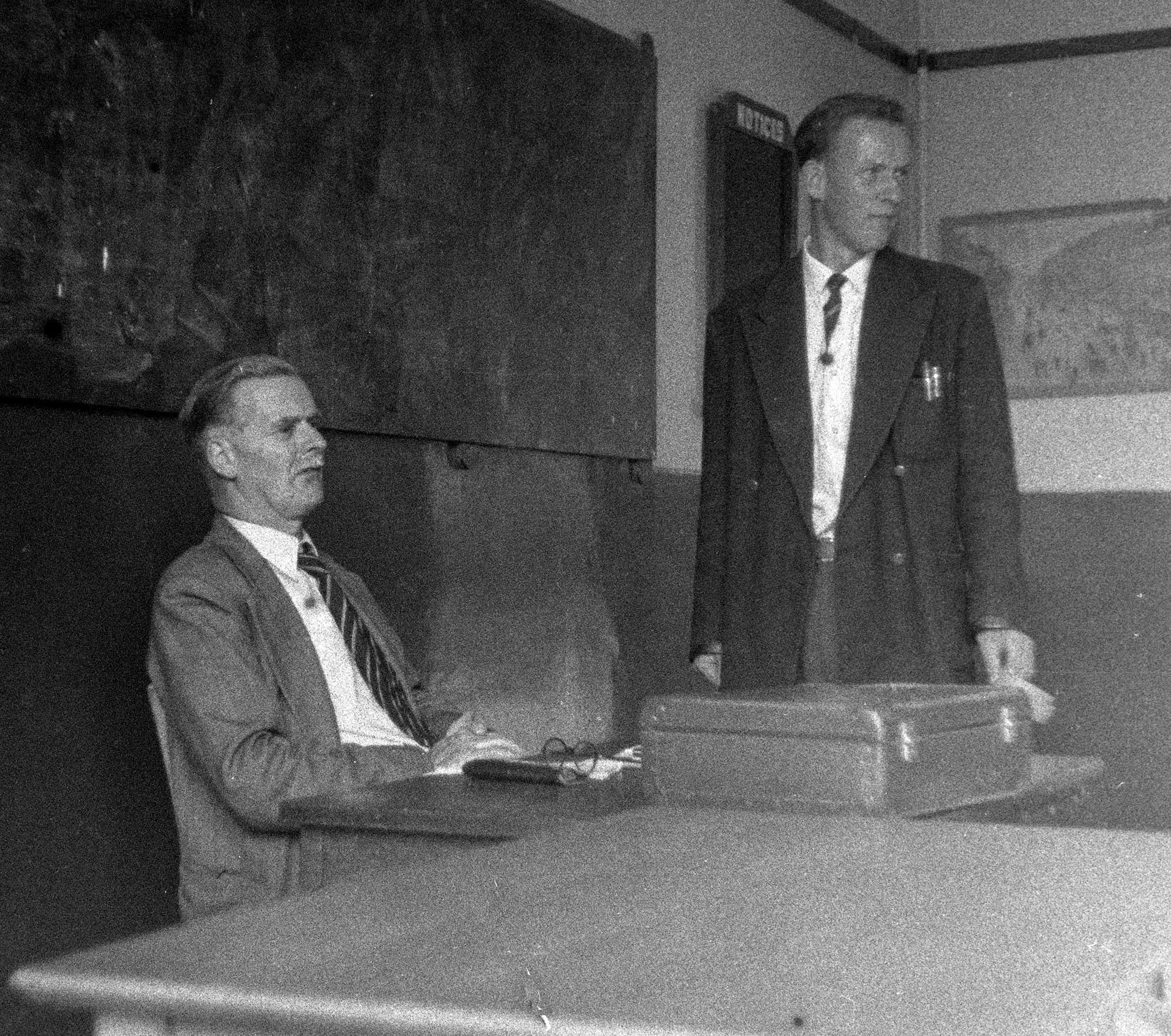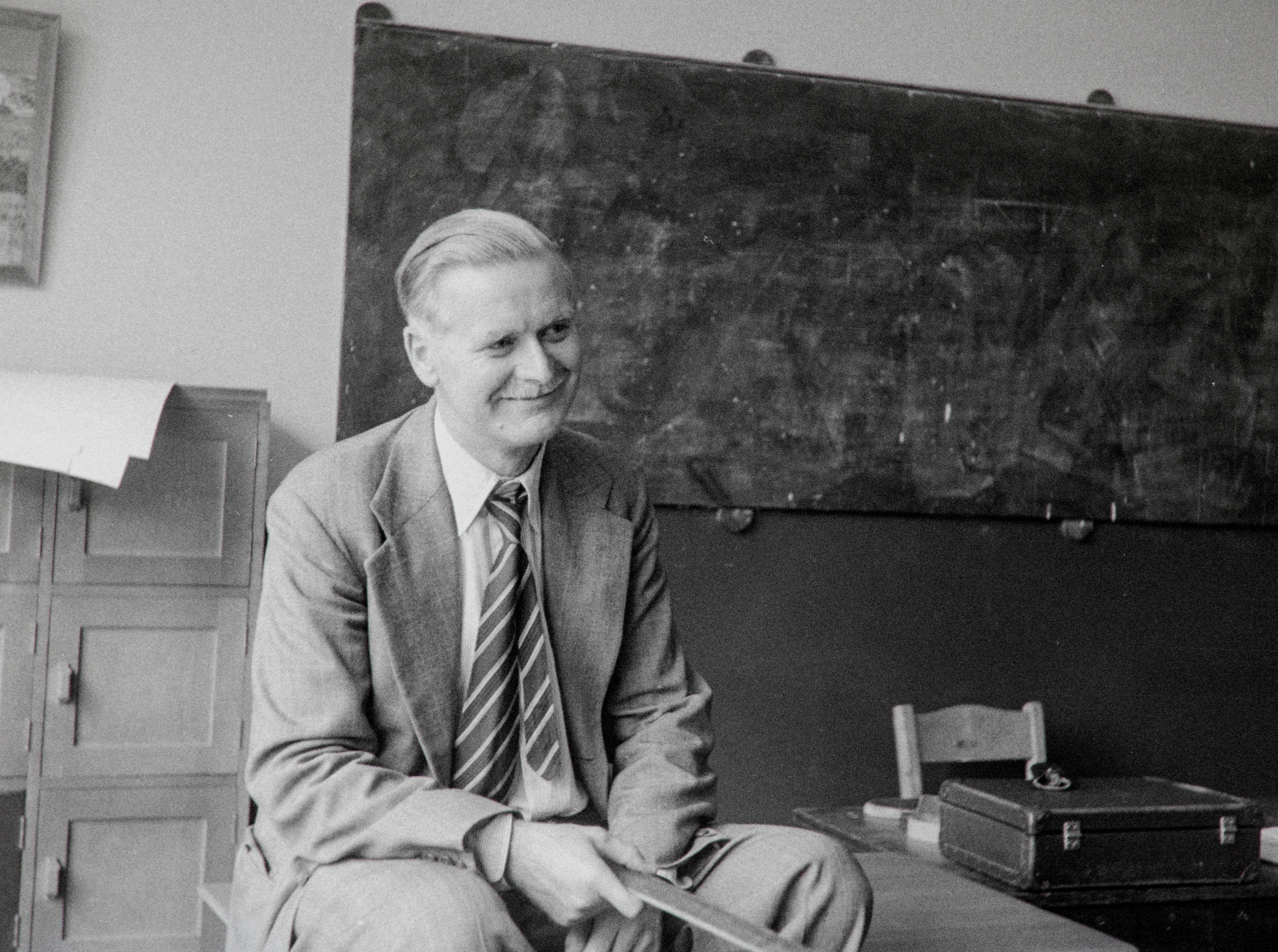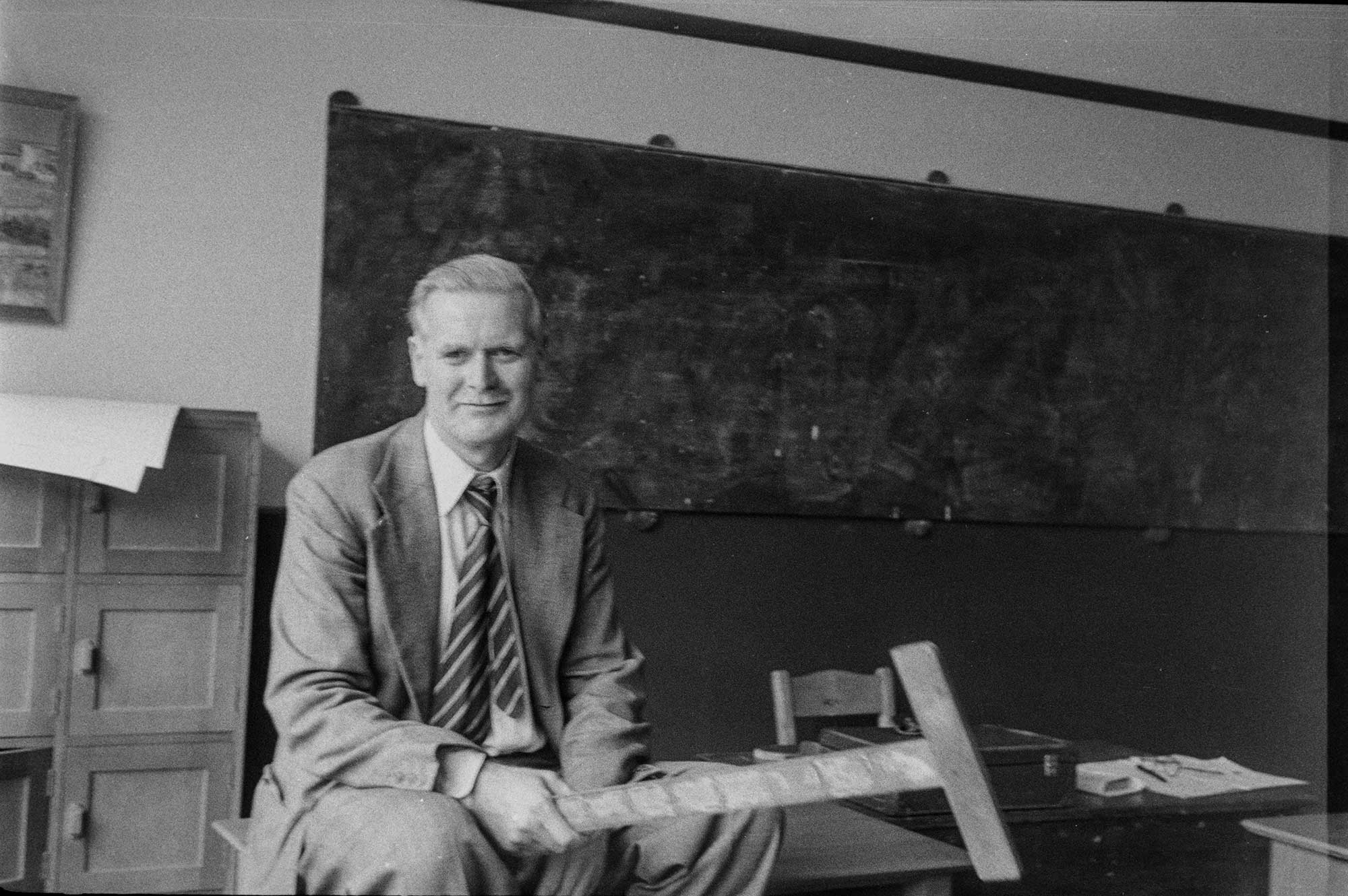 Wally Cotgreave good naturedly joining in the end of term fun but clutching his T-Square for protection.
---