FGS is being extensively modified to take advantage of faster internet connections and mobile viewing.
Click here for details
. Many pages remain in an intermediate state and some links are broken.
Farnborough Grammar School
Prospect Avenue, Farnborough, Hampshire
Telephone : Farnborough 539
Basil Jowett - 23 July 1959

---


Mr. Basil Jowett took P.E., English and History but my memory is hazy on this, if you know better please let me know. If correct, these photos must have been taken during an English lesson because I was made to give up History in favour of Geography under a school rule that decreed that those taking science subjects could only take one of Geography, History or English Literature.
Mr. Jowett researched and produced the booklet that commemorated the school's 21st anniversary in 1957.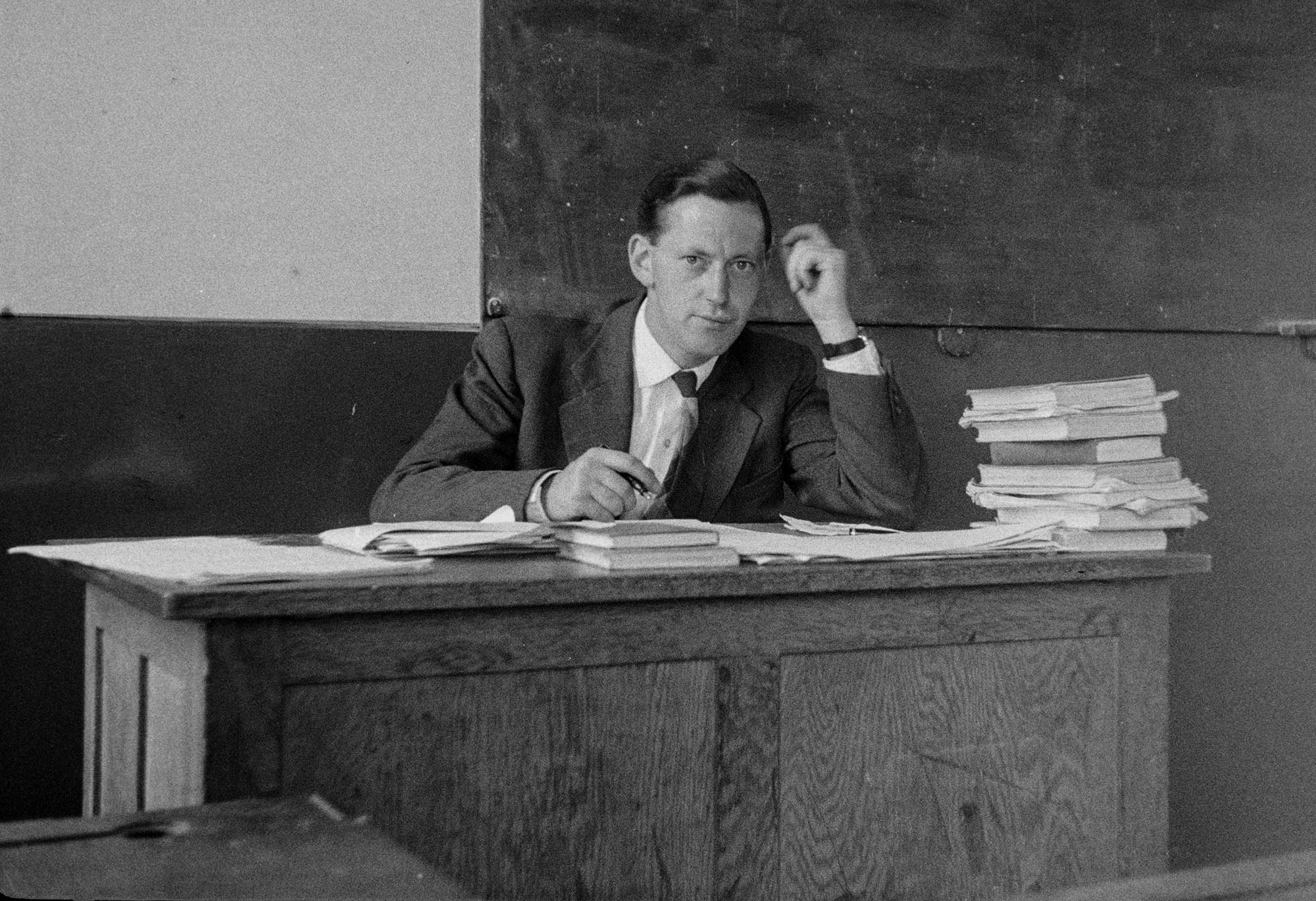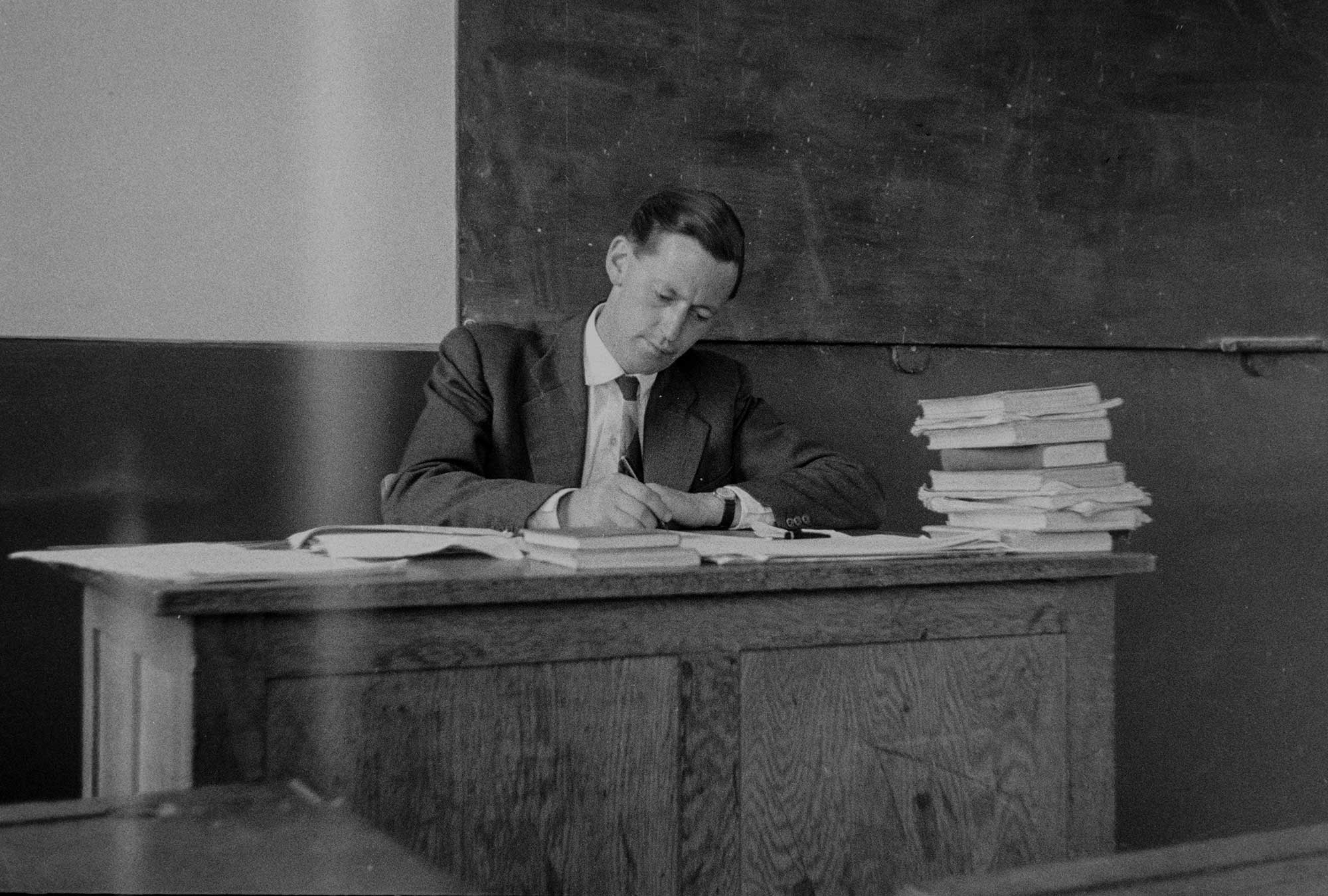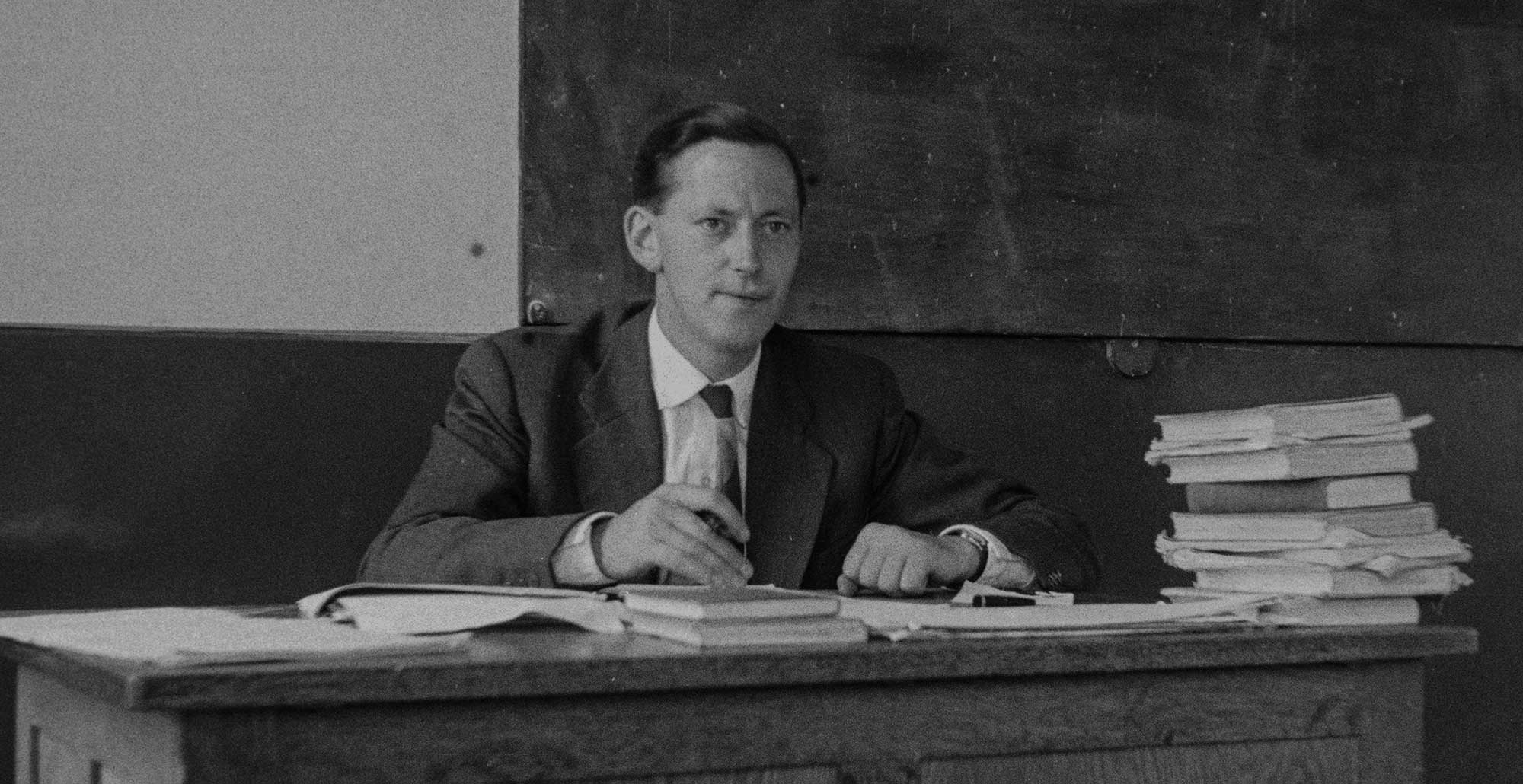 ---