FGS is being extensively modified to take advantage of faster internet connections and mobile viewing.
Click here for details
. Many pages remain in an intermediate state and some links are broken.
Farnborough Grammar School
Prospect Avenue, Farnborough, Hampshire
Telephone : Farnborough 539
The A.C.H.S./F.G.S. Orchestra

---


The A.C.H.S./F.G.S. Orchestra in July 1959 practicing in the F.G.S. Assembly Hall.
On the far left (foreground) is Gillian J. Feltham (a.k.a. Judy), and next to her is Richard G. Springate who she married in 1963. Behind Richard is F.G.S. teacher Bill Rayner. Jenifer Springate (leader) is in the foreground (left) wearing a floral dress and the conductor is Mrs. Helen Johnstone. To the right of the conductor the boy in a white shirt playing violin is Paul Treble and to his immediate left (in dark jacket) is Bob Adams. Note the horrible tubular and brown canvas chairs.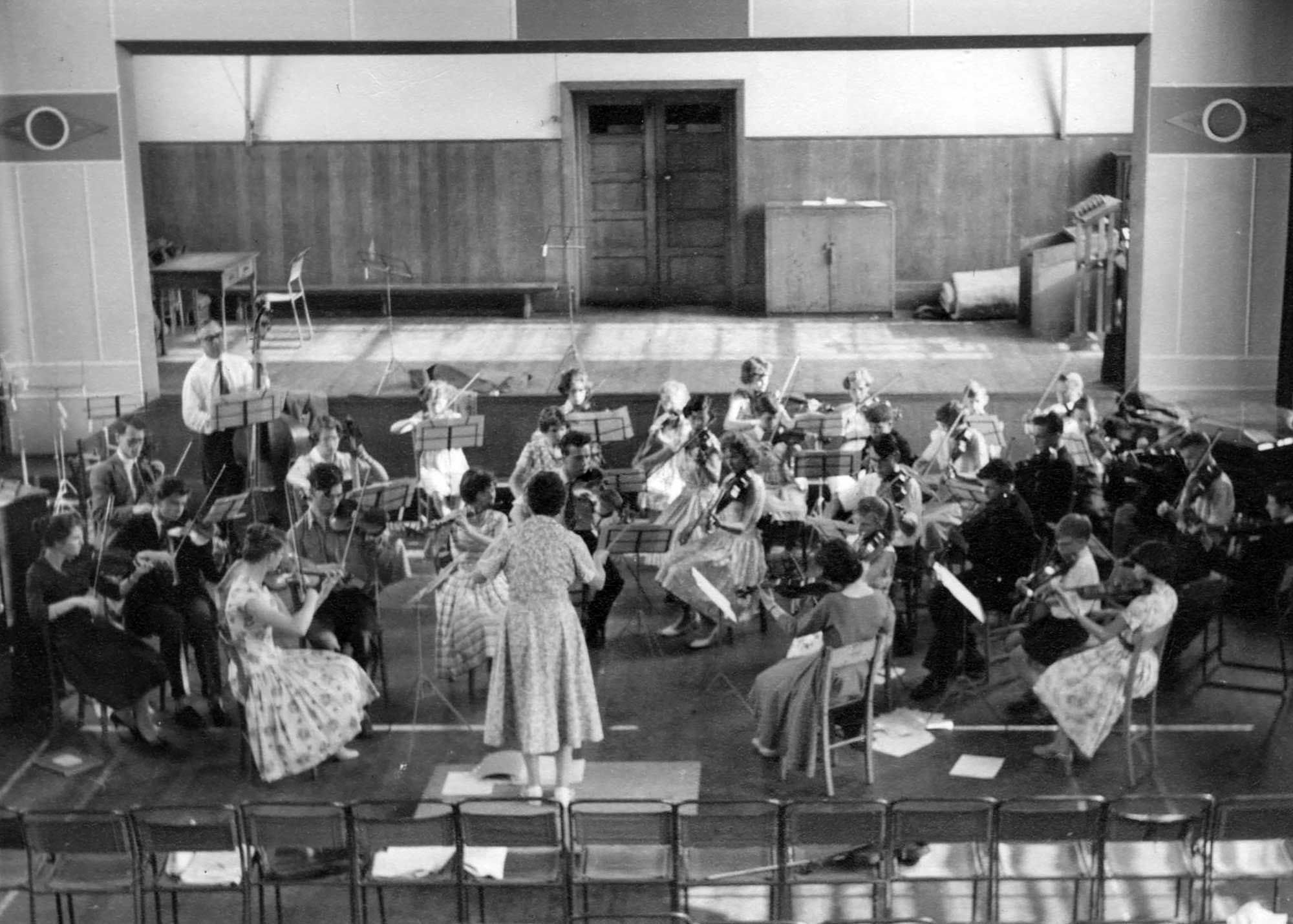 Mrs. Helen Johnstone ran a 'Tuesday Orchestra' with pupils from both F.G.S. and A.C.H.S. performing together in the F.G.S. assembly hall.
However the musicians pictured here suggests this may be another event.
On the extreme left of the photograph below is Clive Strutt and the second girl from the left is Susan Bickley. At front centre is Bob Adams and Caroline Ward.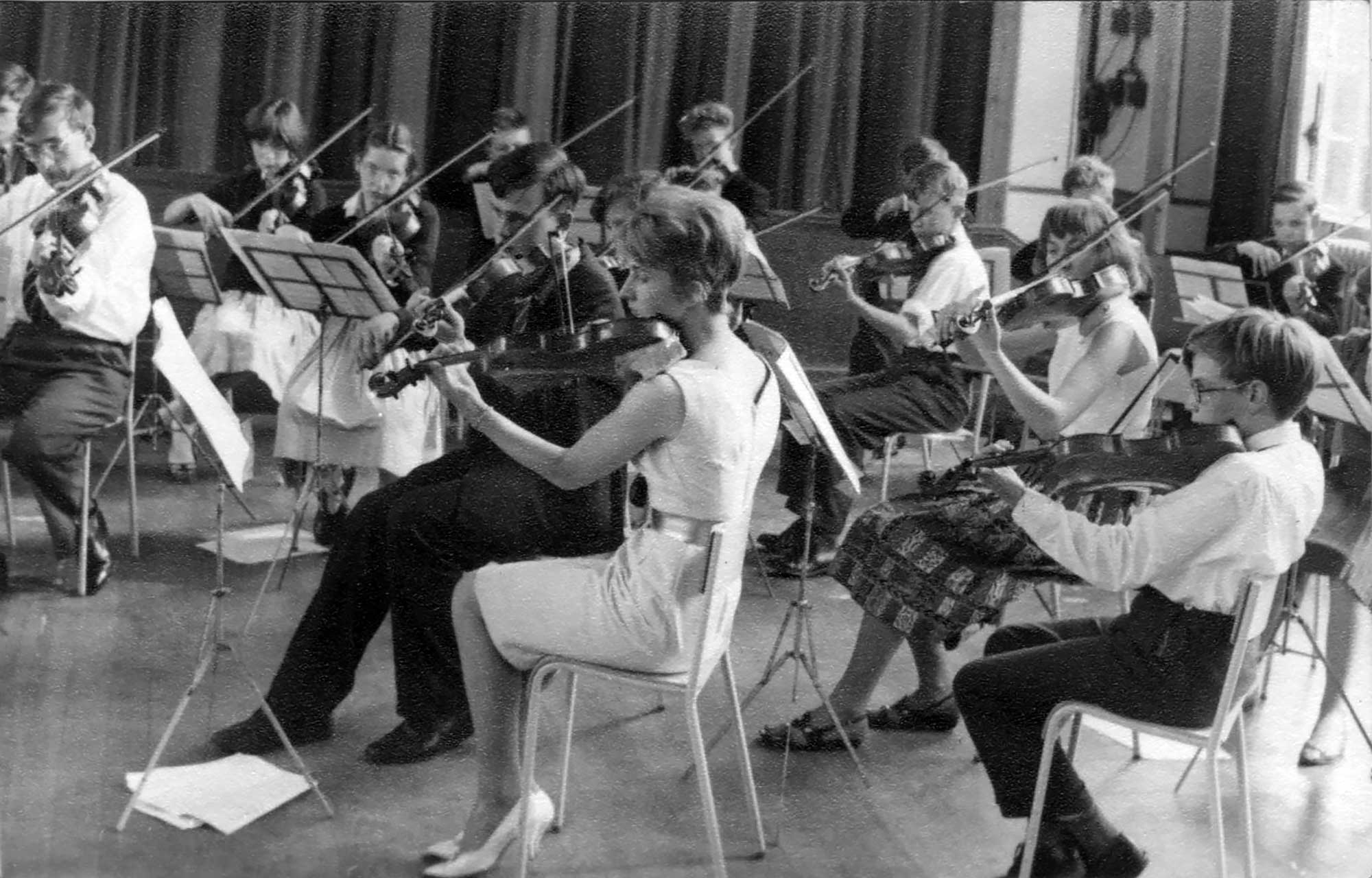 The three principal figures (below) on the right facing the camera are Geraldine (Jenny) Feltham, Bob Adams and behind him is Caroline Ward.
Geraldine married F.G.S. pupil Peter Noll but she unfortunately died very young. Peter later married Richard Springate's sister Jenifer who had attended A.C.H.S.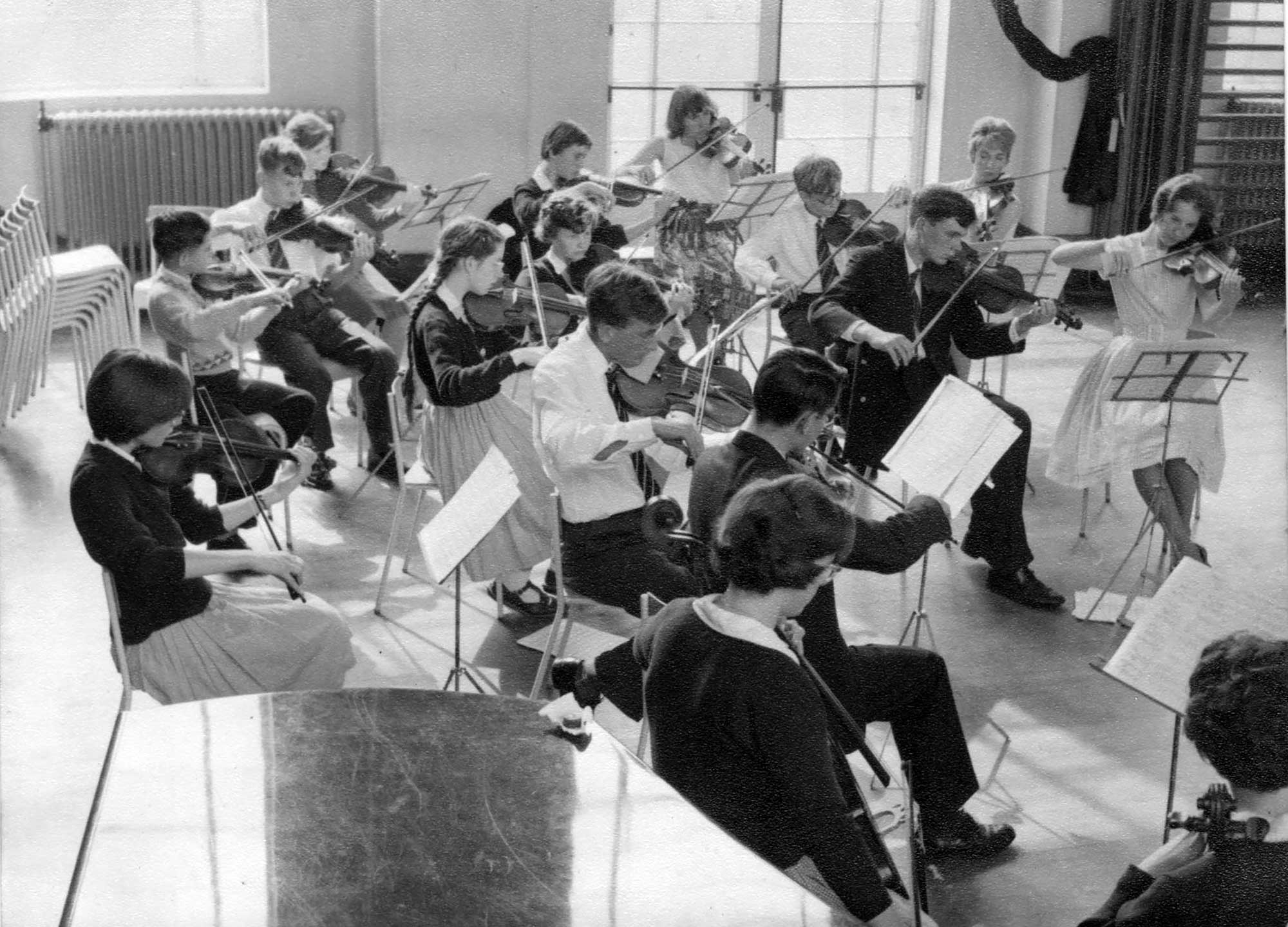 Photographs supplied by Clive Strutt.
---