FGS is being extensively modified to take advantage of faster internet connections and mobile viewing.
Click here for details
. Many pages remain in an intermediate state and some links are broken.
Farnborough Grammar School
Prospect Avenue, Farnborough, Hampshire
Telephone : Farnborough 539
Doc. Naish - April 1959

---


Doctor Naish was Doc to the extent that some people didn't know his surname. My understanding is that he fell out with The Jab, who after his long service through the war years and beyond failed to reward him with the post of Head of English. The position was denied him when The Jab appointed one of his Cambridge cronies, Dr. Miles-Booy. Doc Naish withdrew to his library until retirement; the small section of it seen here was commonly called The Dungeon. It seems that The Jab upset a good number of teachers in his time at F.G.S. More politics and revelations on the Nuncs page!

I wasn't an English Lit. scholar but Doc had a way of attracting pupils to his kingdom. Beer may have been one of them but good humour was certainly another. These pictures were filed with a note stating "April 1959", although the number 25 on the wall calendar (Photo 4) casts doubt on that; 25th April 1959 was a Saturday! I believe Doc's official retirement date was the following month and it seems likely that the scenes below were recorded on or near his retirement day.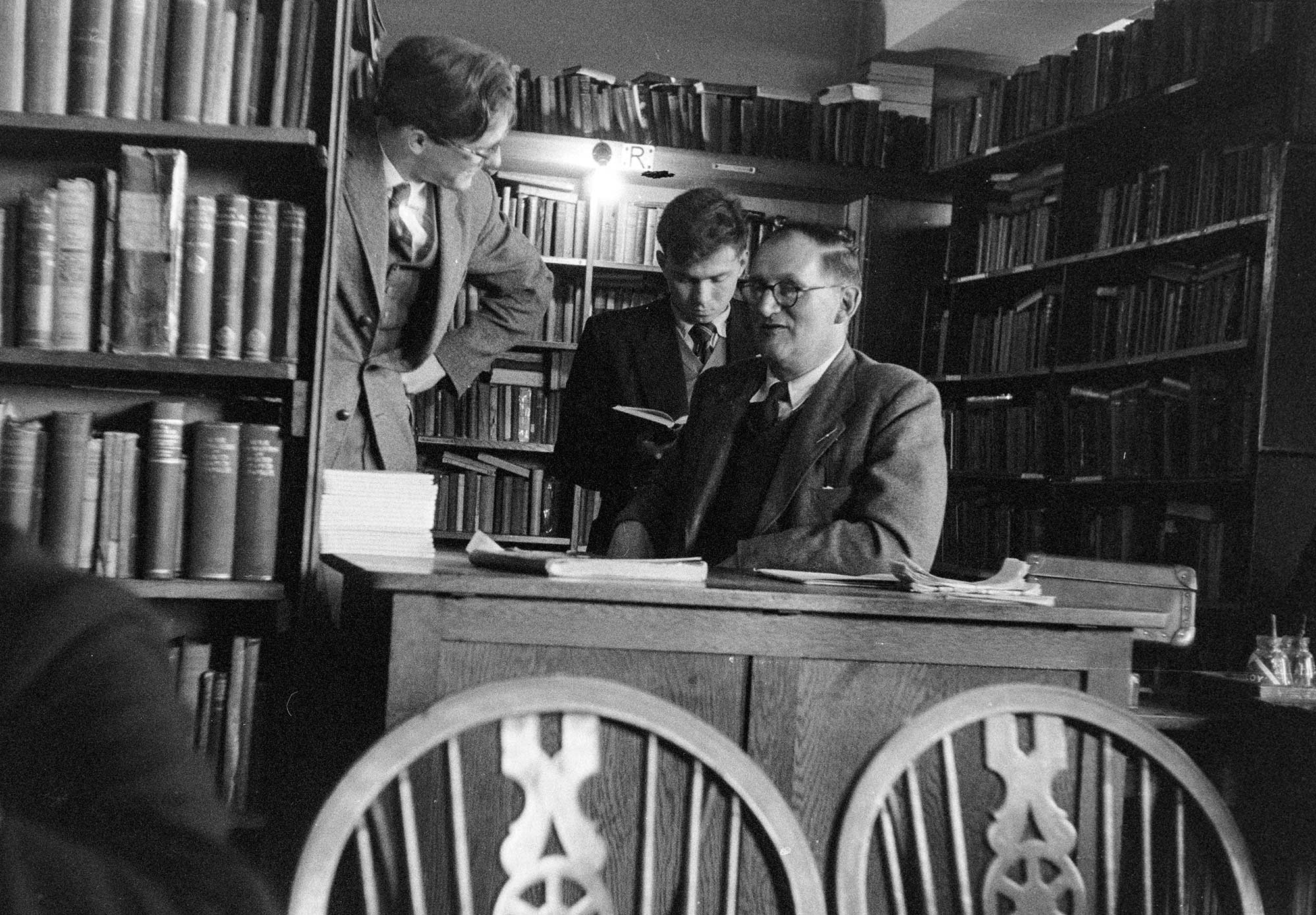 On the left Doc. is speaking to Norman Styles.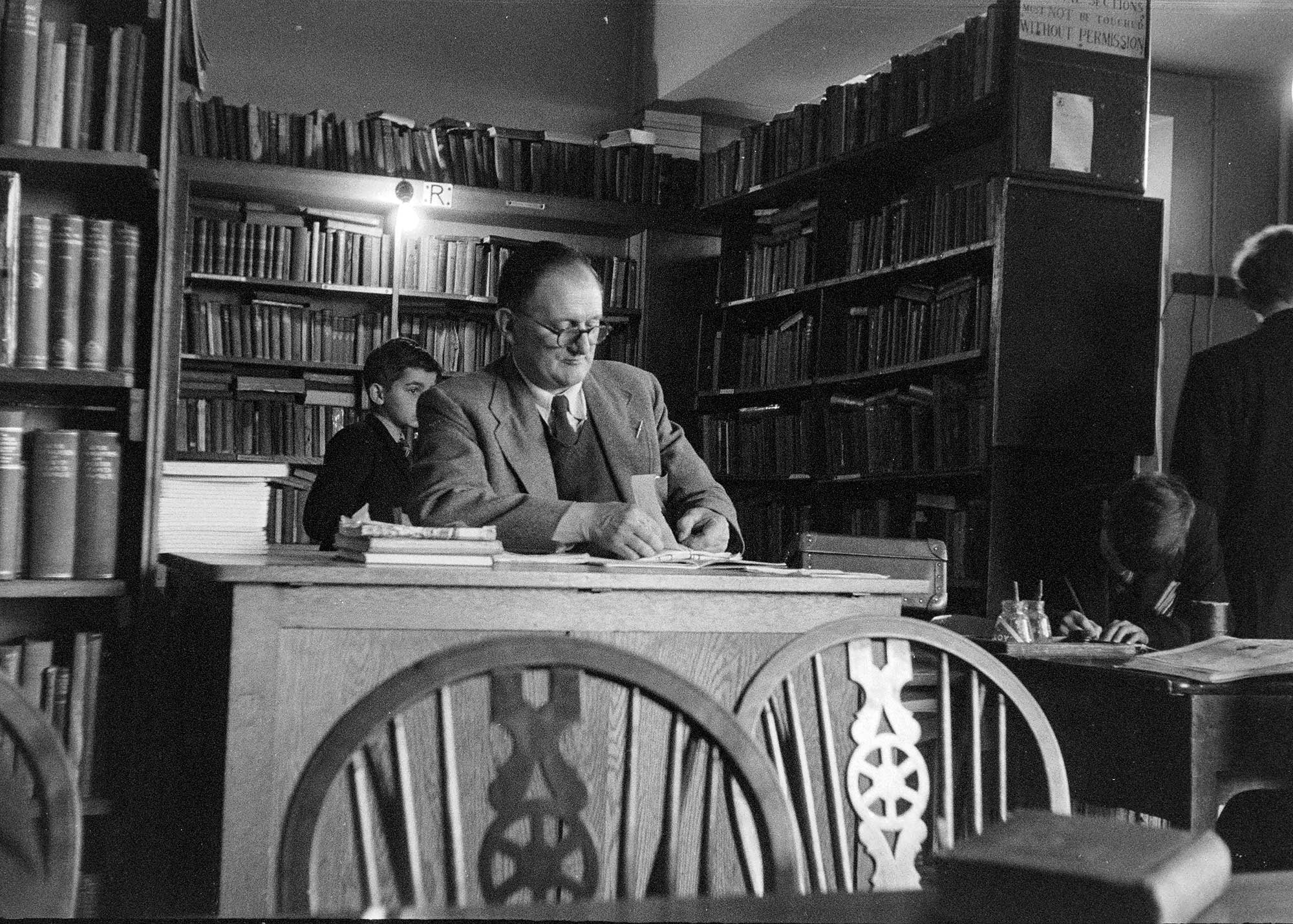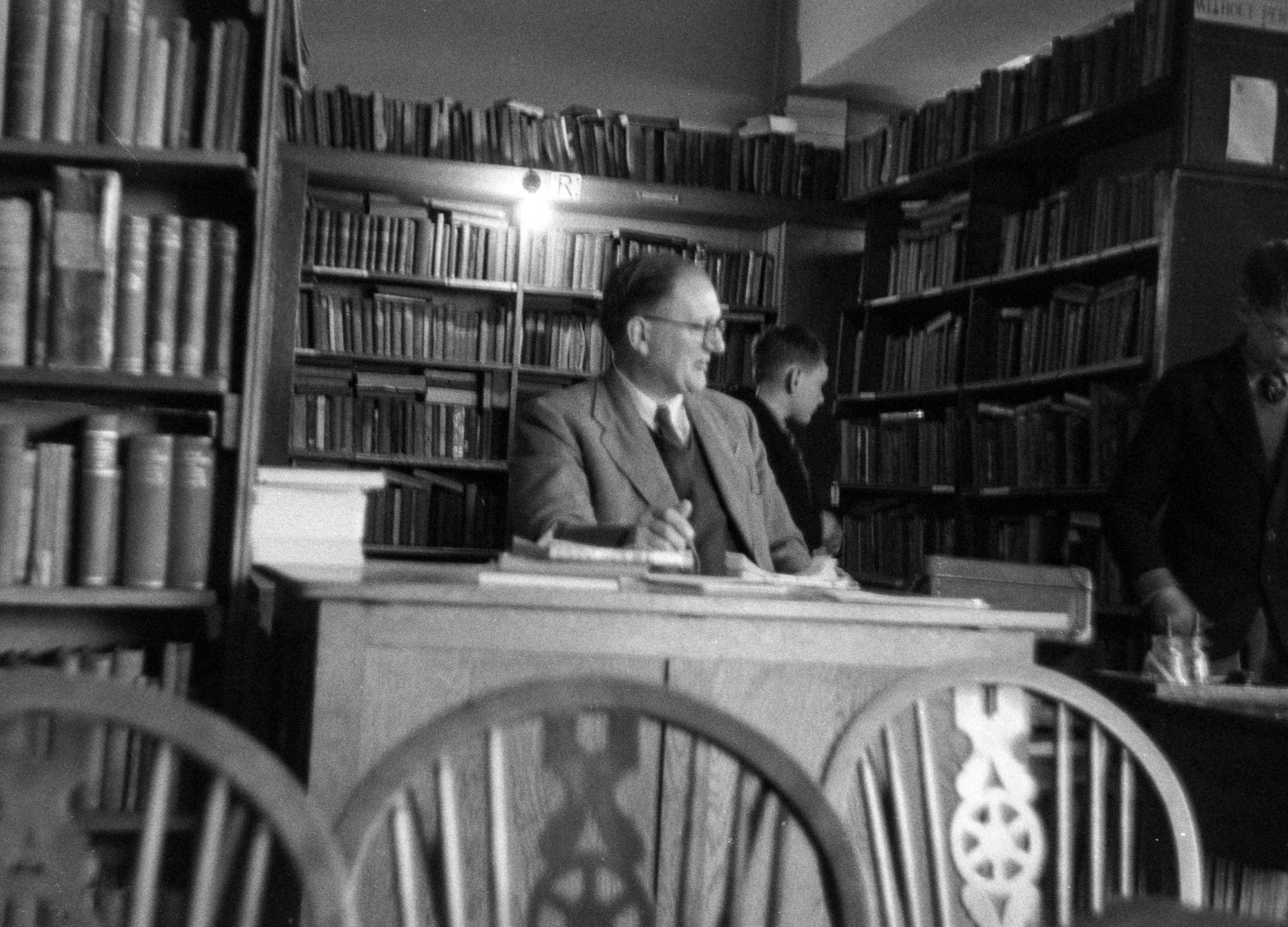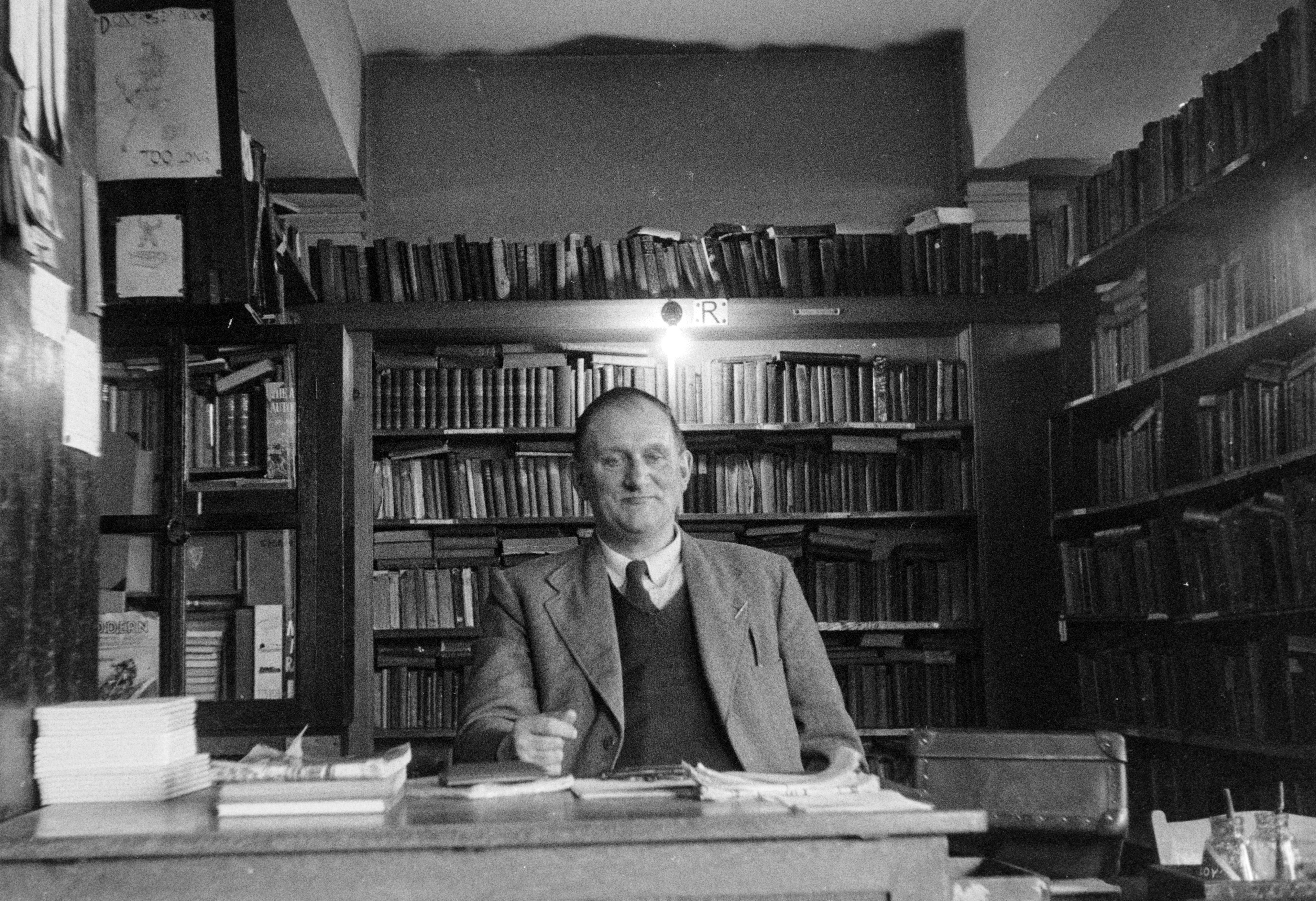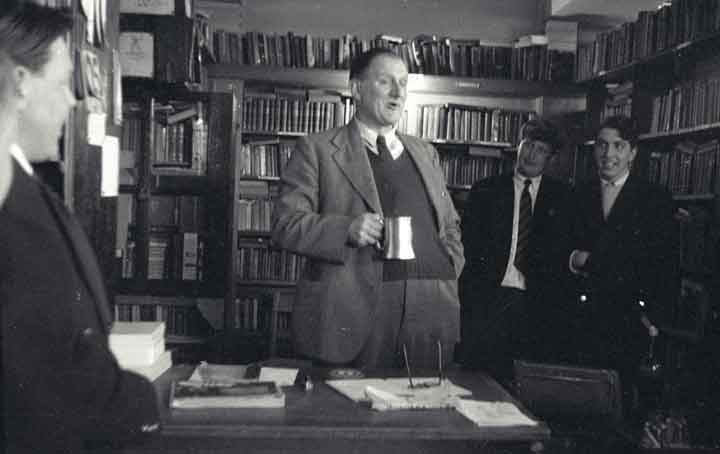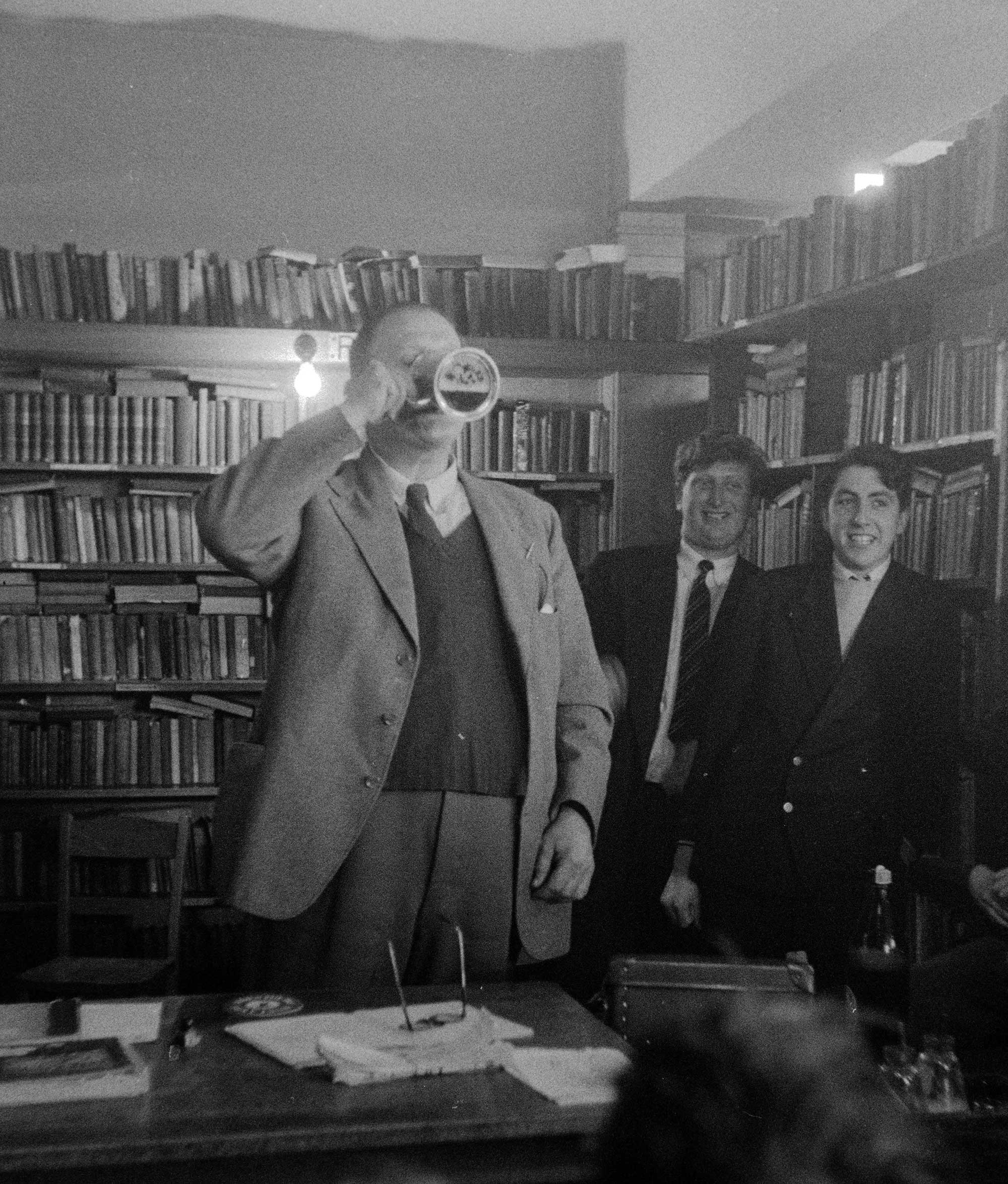 Doc; purveyor of English Literature and racy stories to the ignorant masses. Here he is in typical pose, standing at his desk in the library surrounded by fifty year old copies of Encyclopaedia Britannica and partaking of beer in his favourite pewter mug.
The admiring audience is Tony Cotsworth and Graham Stevens.

A much younger Doc. Naish may be seen here.
---