FGS is being extensively modified to take advantage of faster internet connections and mobile viewing.
Click here for details
. Many pages remain in an intermediate state and some links are broken.
Farnborough Grammar School
Prospect Avenue, Farnborough, Hampshire
Telephone : Farnborough 539
The School Assembly Hall

---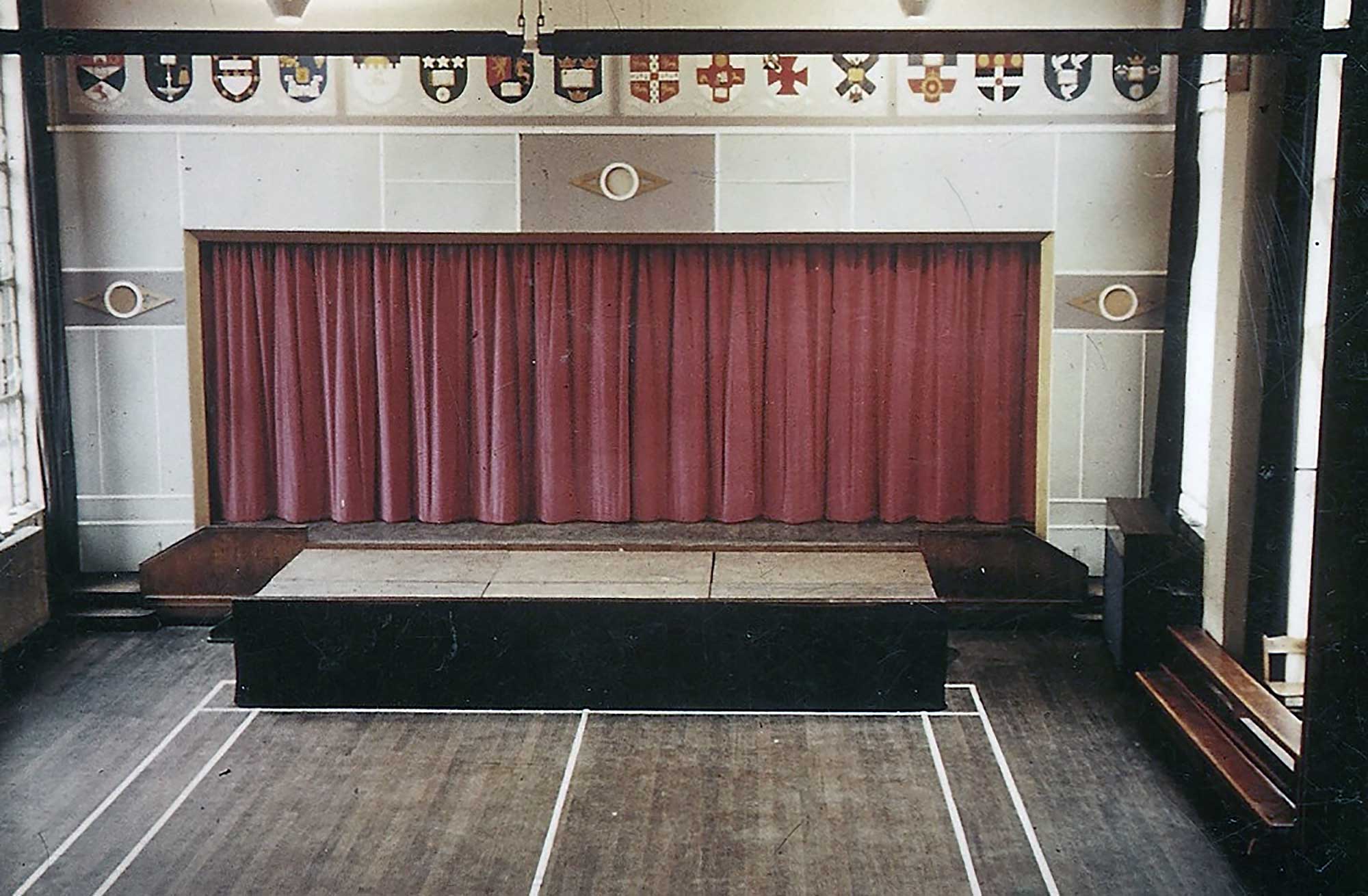 The Assembly Hall was used for the daily morning prayers, drama productions, film shows, evening functions such as dances and Physical Training (P.T.) as it was called. The exercise beams and wooden benches may be seen in the picture. The ropes and wall bars are out of sight.
Photograph by permission of Chris Hicks. F.G.S. 1952-1959.
---