FGS is being extensively modified to take advantage of faster internet connections and mobile viewing.
Click here for details
. Many pages remain in an intermediate state and some links are broken.
Farnborough Grammar School
Prospect Avenue, Farnborough, Hampshire
Telephone : Farnborough 539
Out of School

---


Photos taken In School.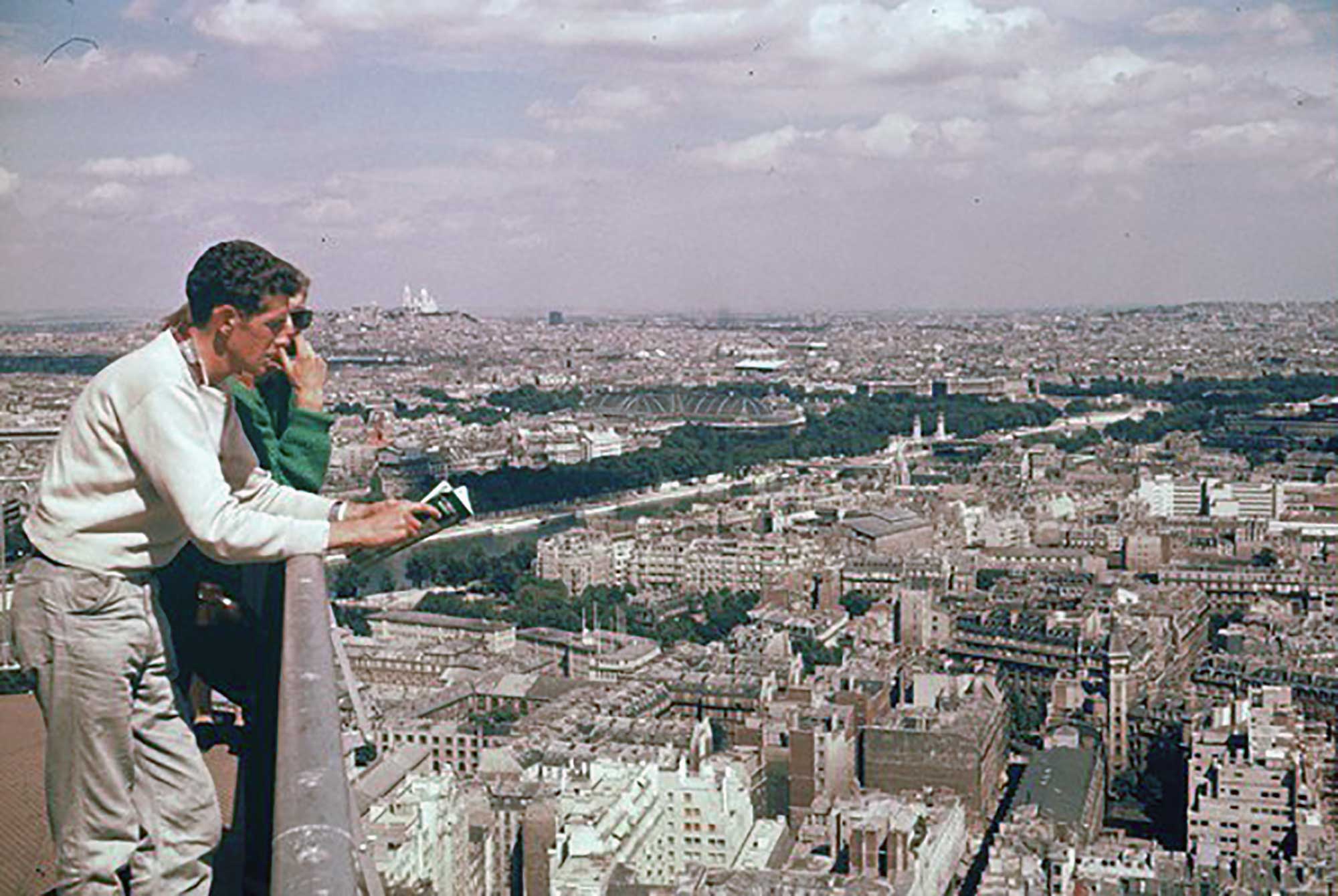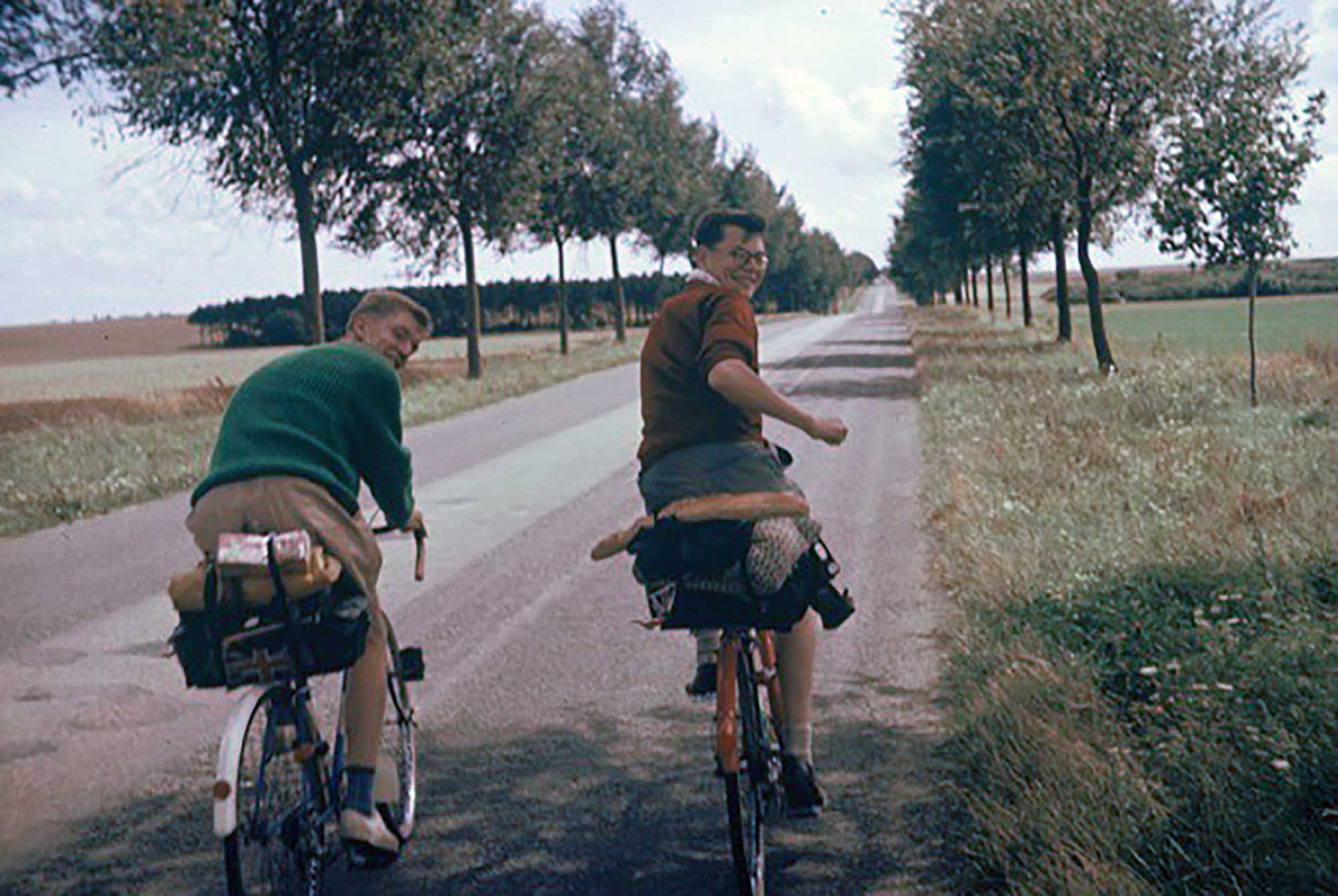 A cycling holiday in France. Ian McFarling surveys Paris and Graham Thomas and Ian MacRae pedal into the unknown.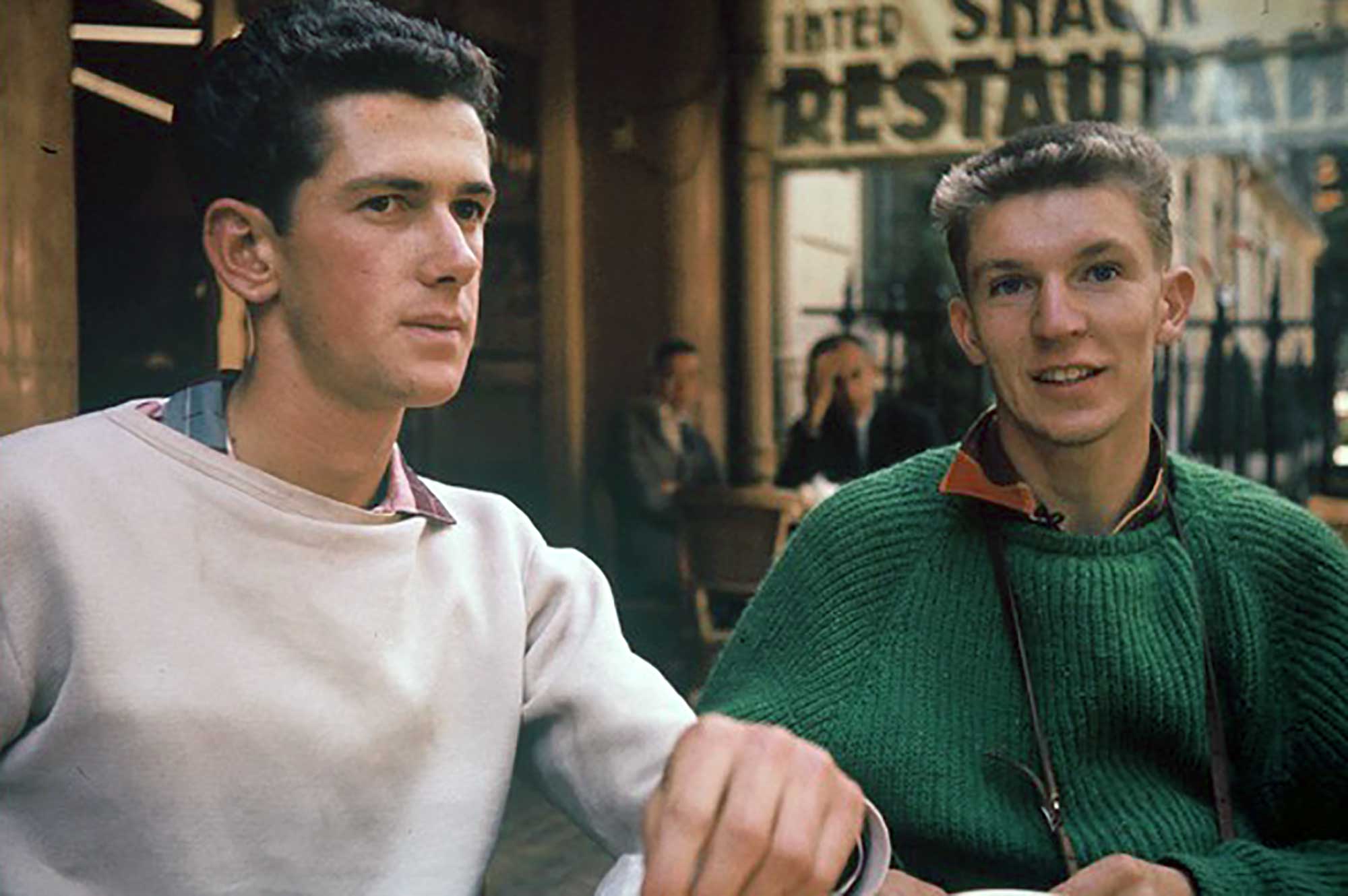 Graham and Ian take a rest.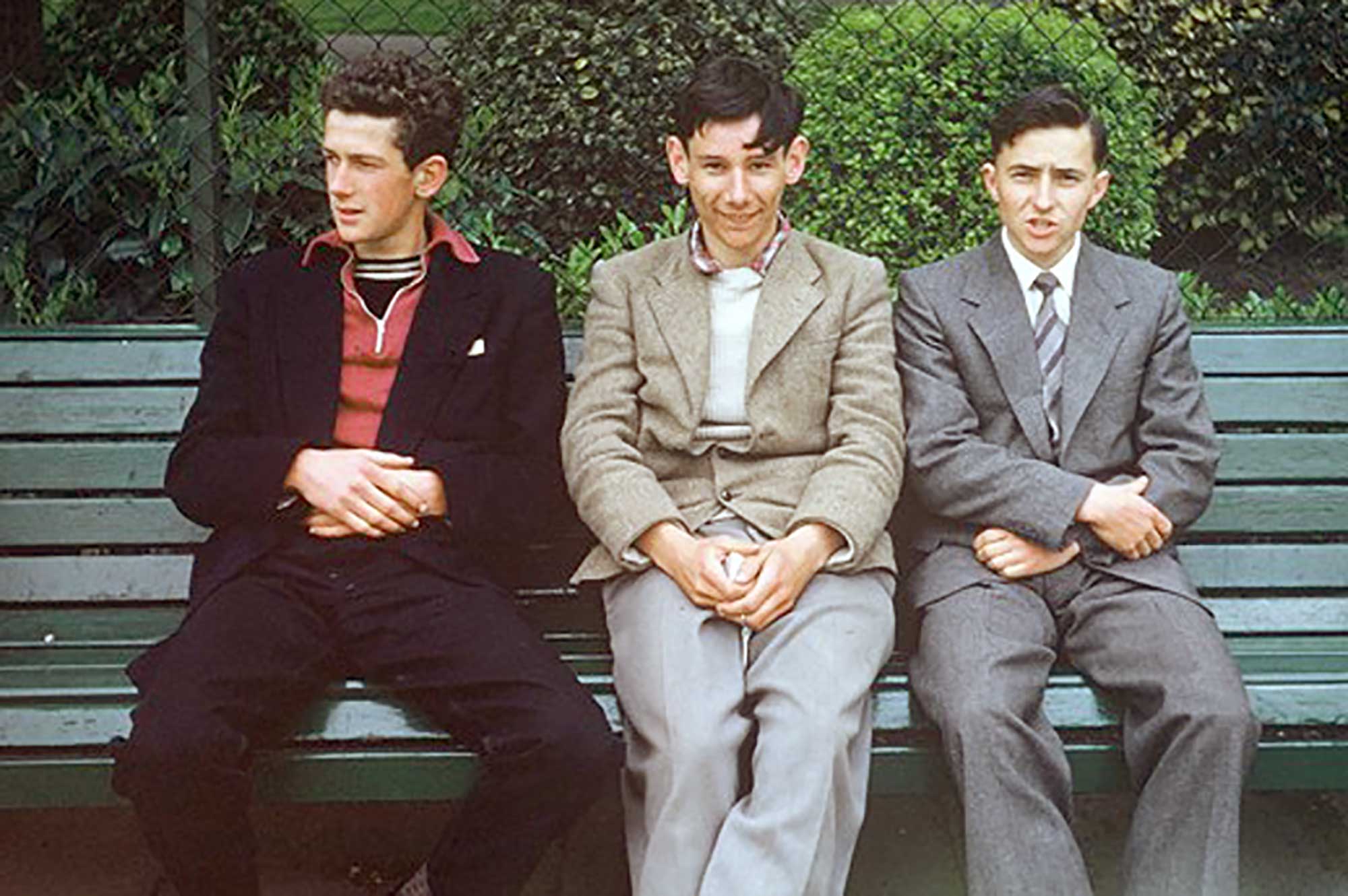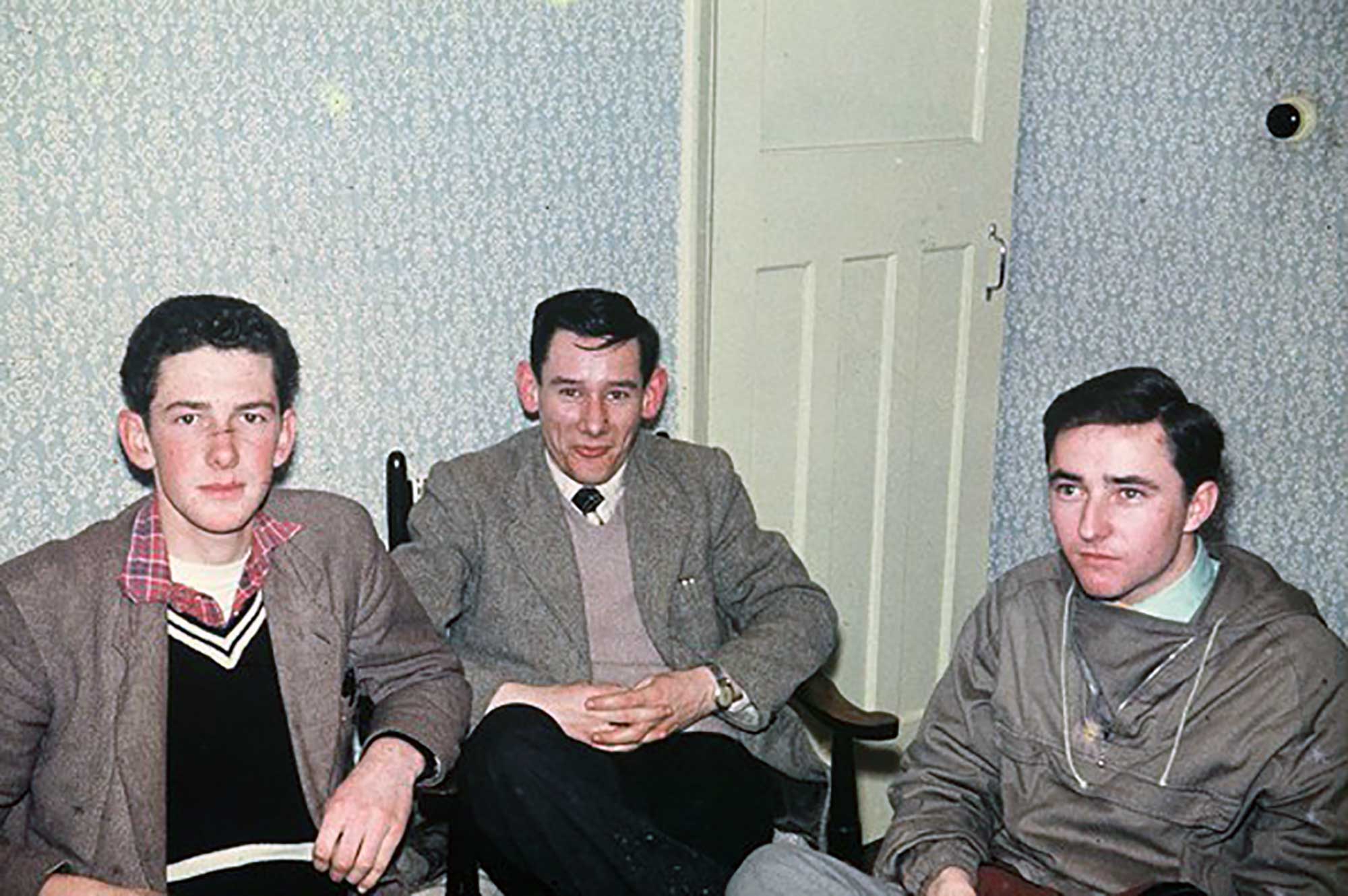 Ian McFarling, Tony Feest and Patrick Sheehan.
Colour photographs above by permission of Ian MacRae, F.G.S. 1950-1958.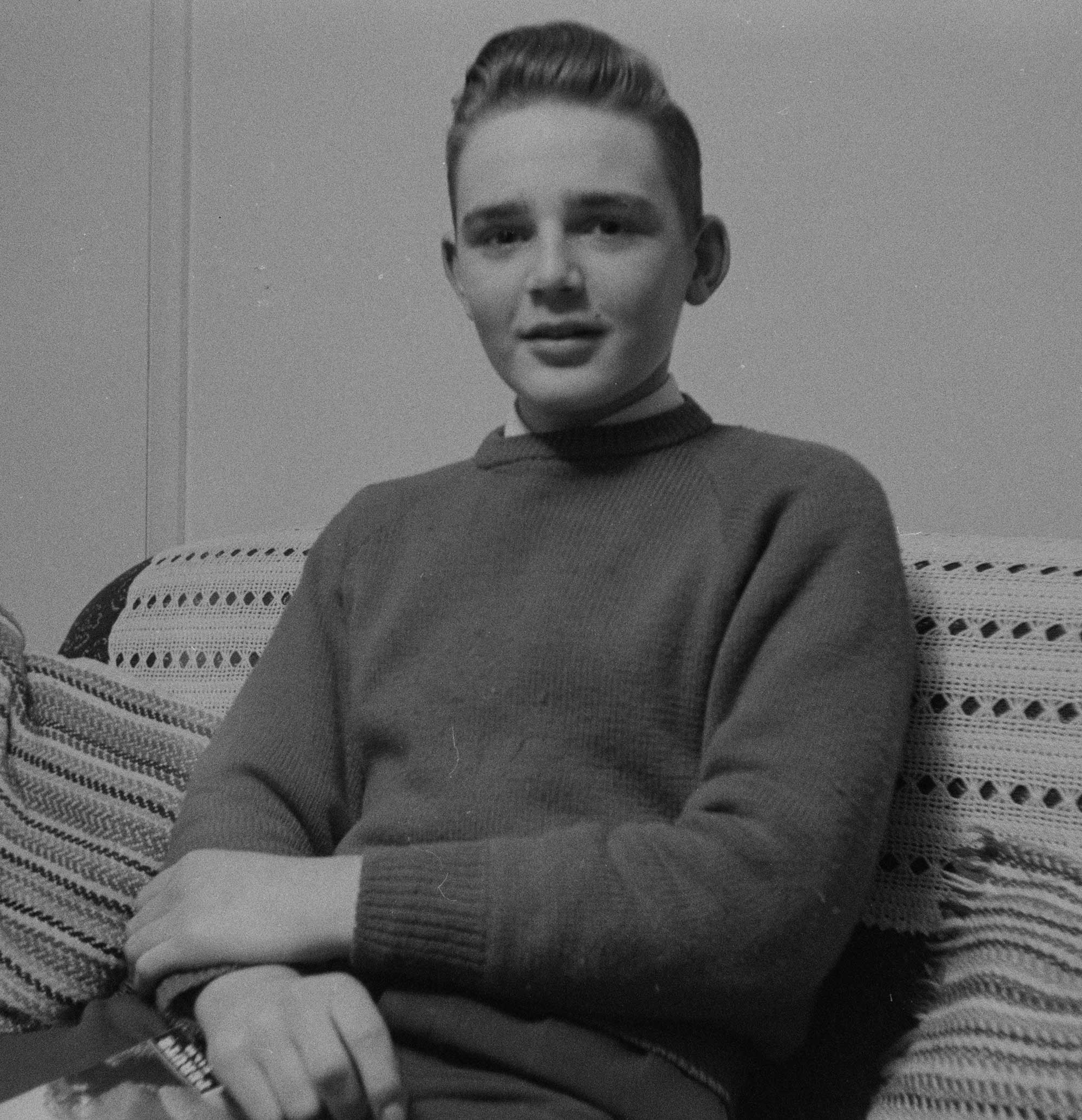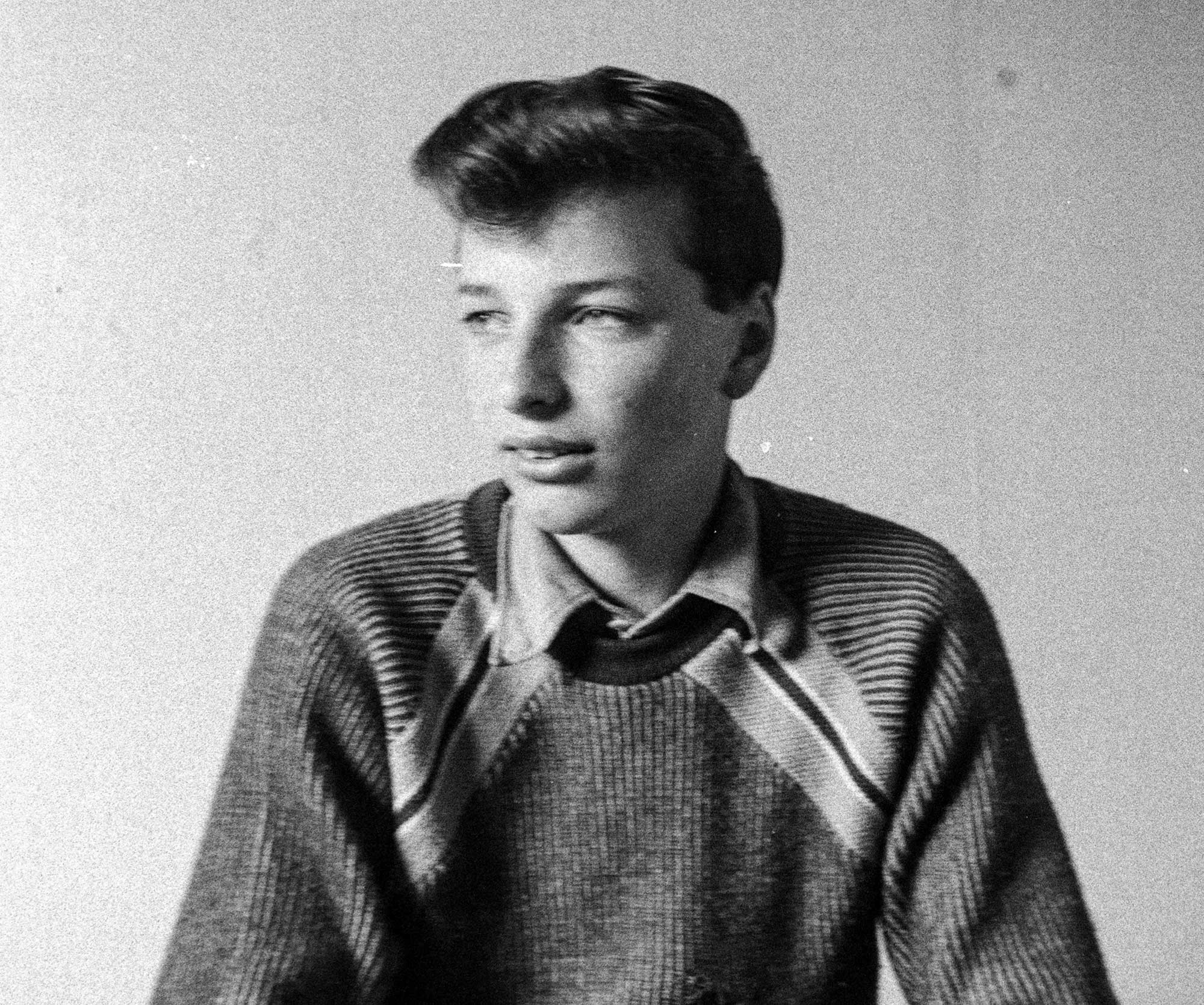 Alan Parkes (December 1958) and Lindsey Pratt (May 1959) at Malcolm Knight's home.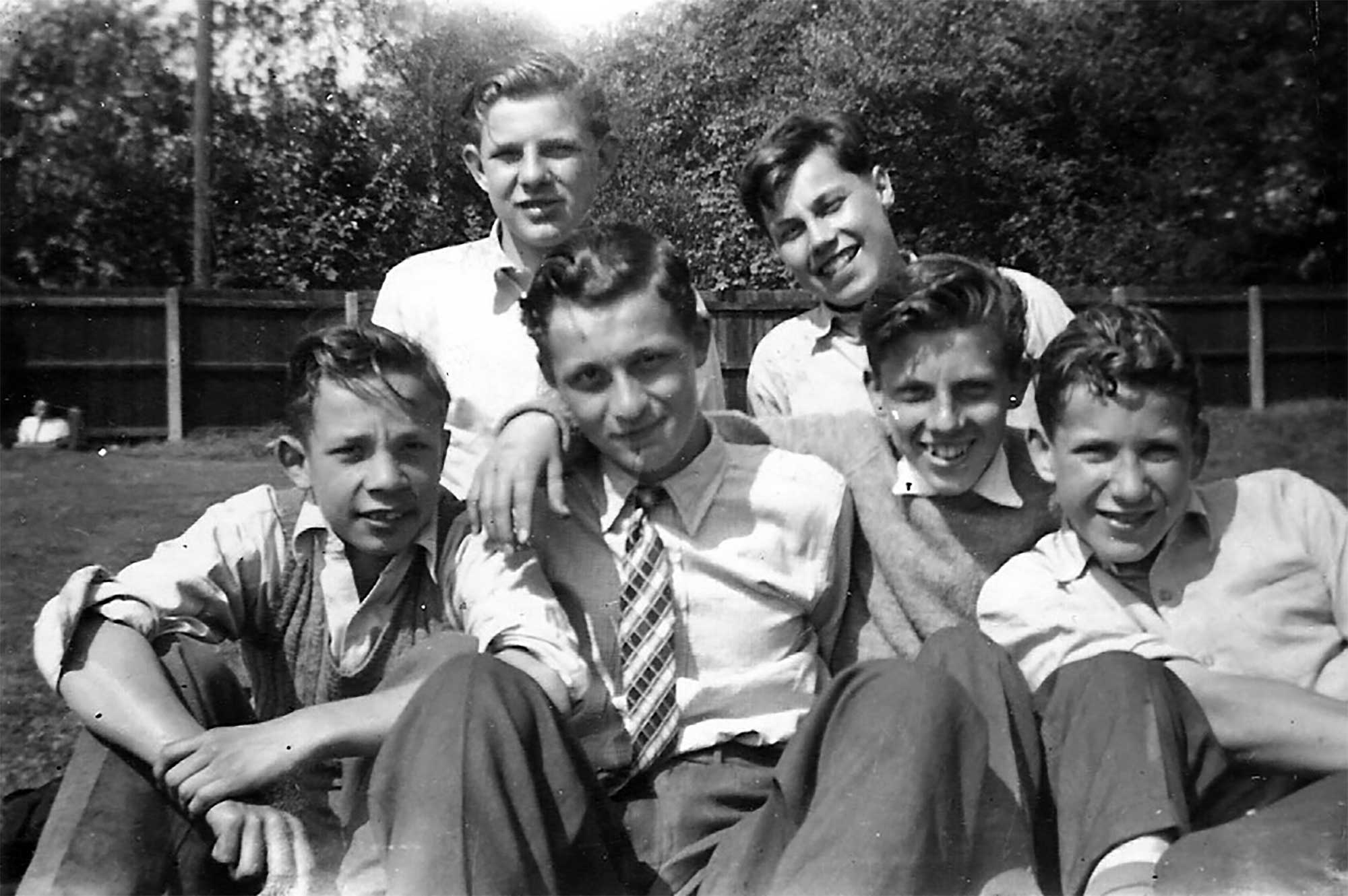 Terry Williams, Brian Willoughby, Herbert Webb, John Curtis, Jim Matthews, Brian Cowling.
Photograph by permission of Brian Cowling. F.G.S. 1953-1959, now resident in Australia.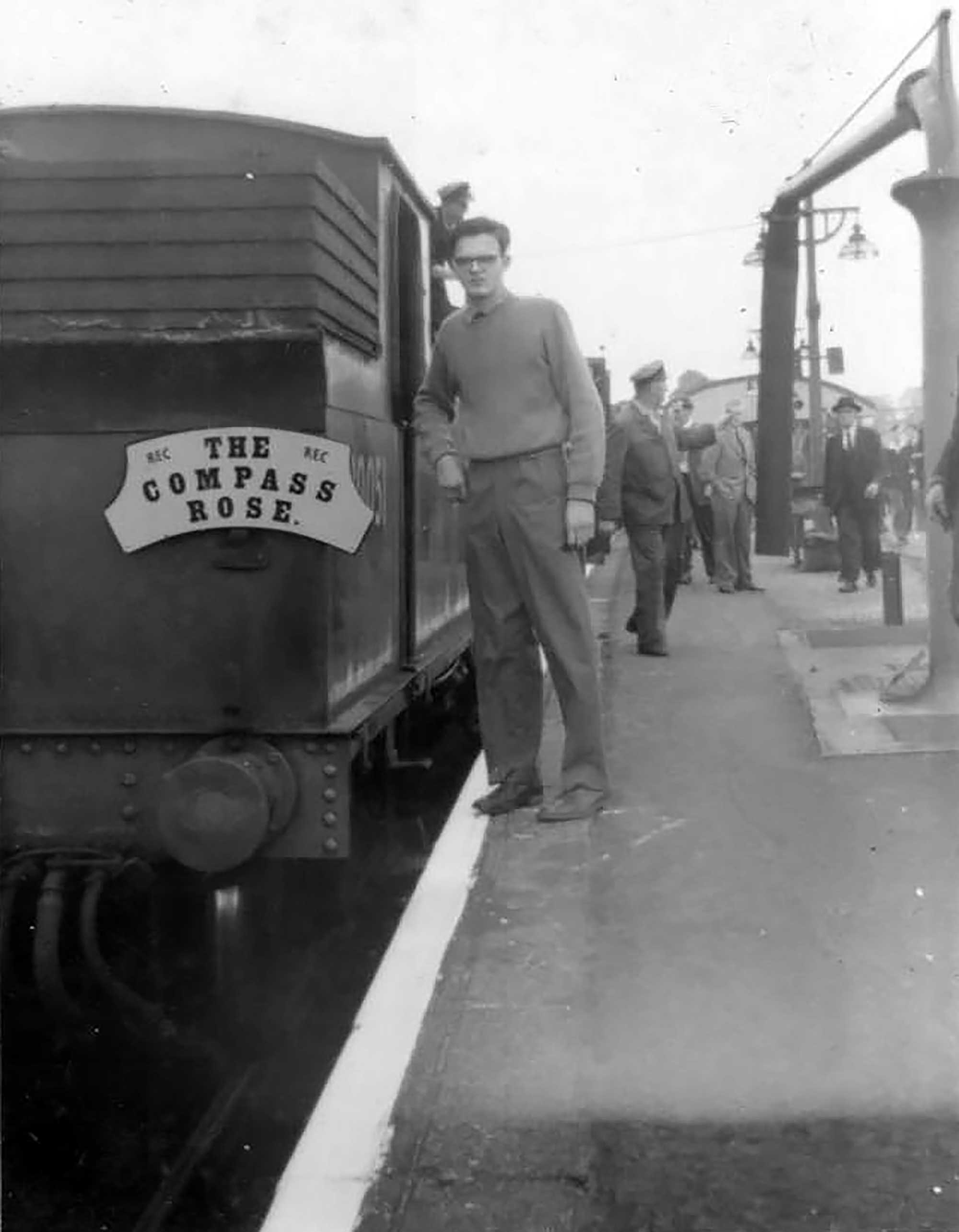 Günter Mangler at Aldershot Railway Station circa 1960.
Photograph by Clive Strutt,
F.G.S. 1953-1961.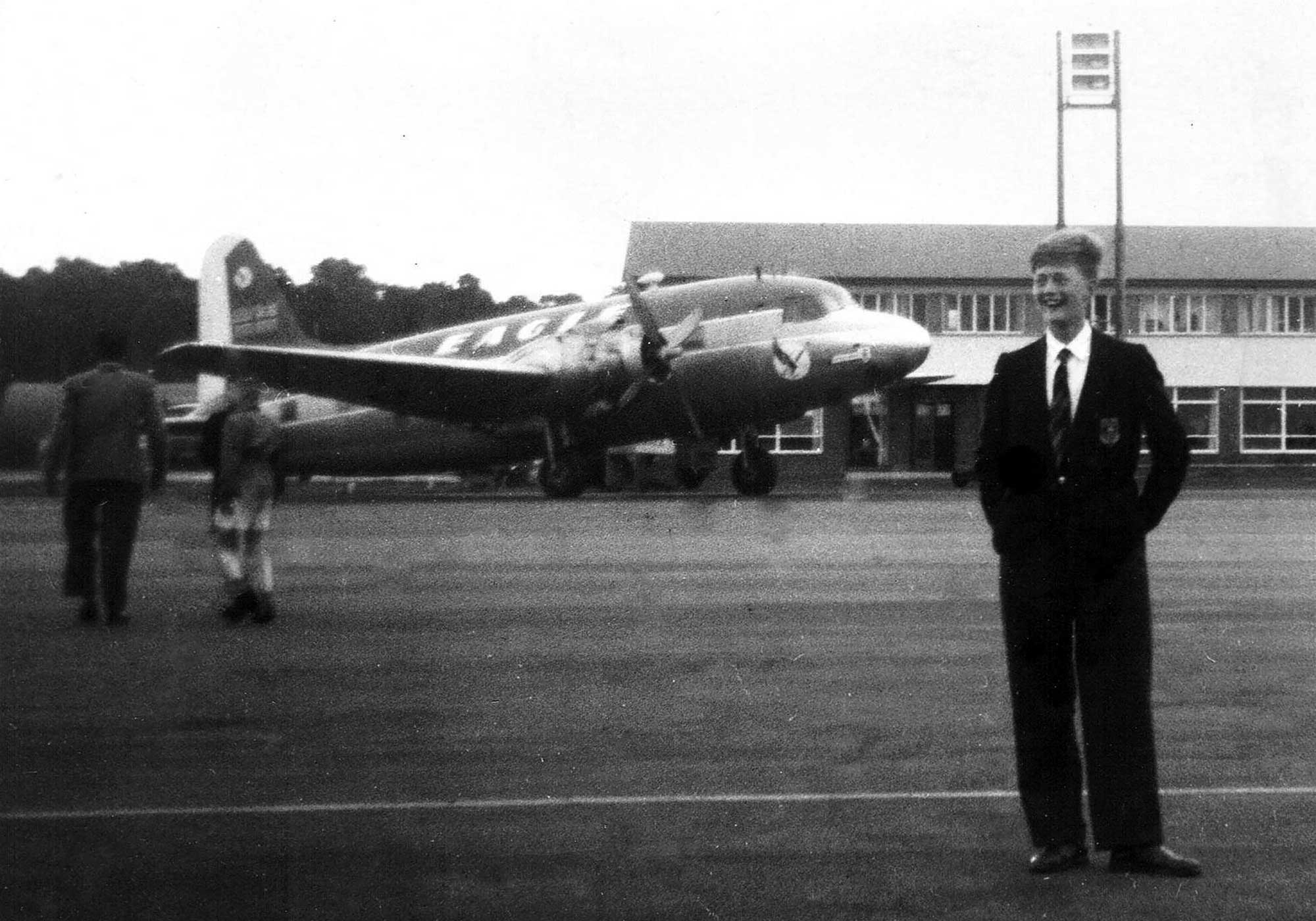 Barry Harris who, with Alan Lathan, had cadged a flight in Eagle Airways Viking, G-AMGI from Blackbushe, 1959.
Photograph by Alan Lathan,
F.G.S. 1954-1961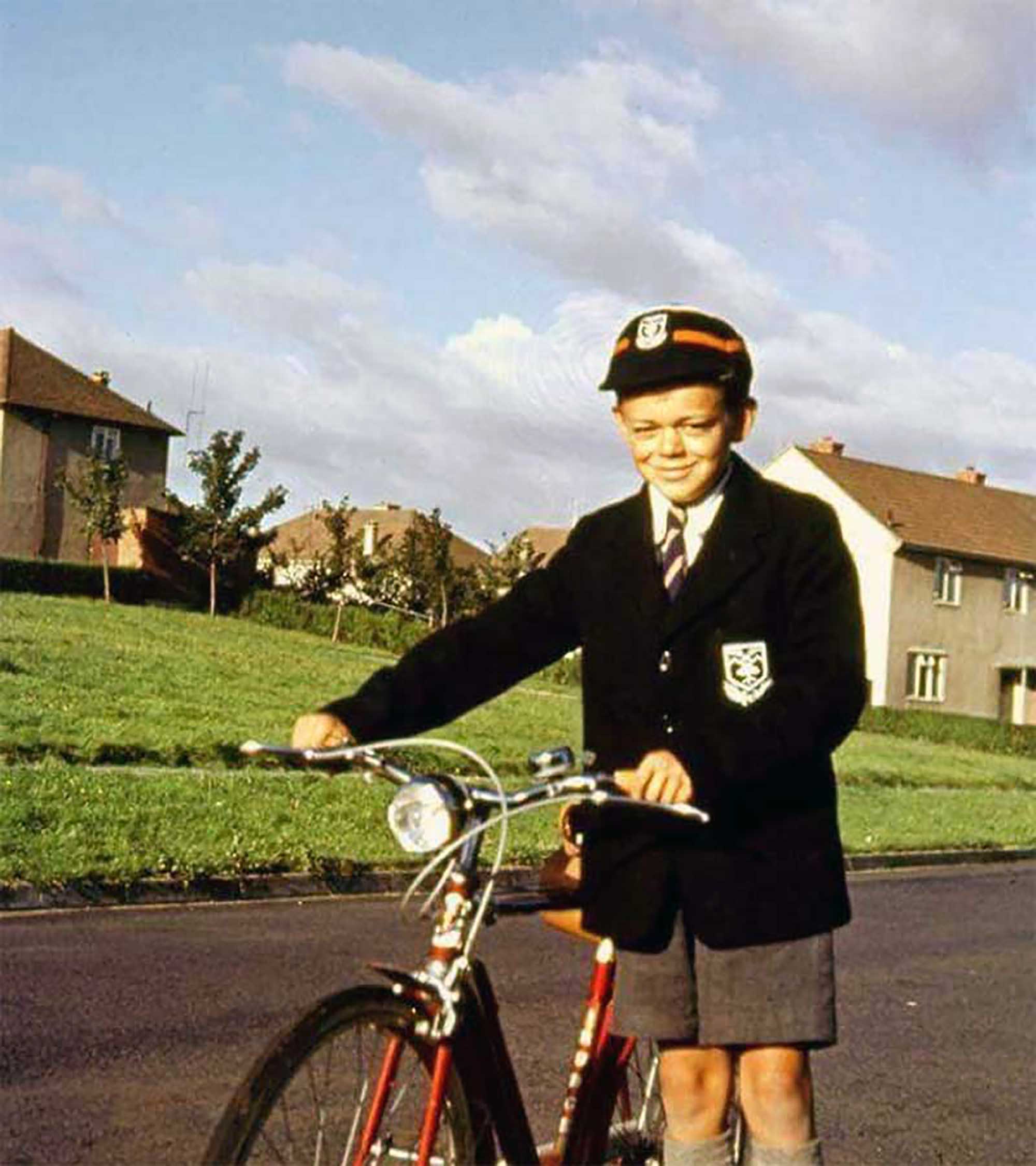 Christopher Cornwell, FGS 1957-1964
A new bike was frequently a reward for passing the eleven plus and a red Rudge was one of the best. I was given a girl's bike so that it could be passed to my sister later. I never quite lived it down.

Cripley Road, Minley Estate. Denley W. Cole's house on the left.
Malcolm Knight - July 2017
---