FGS is being extensively modified to take advantage of faster internet connections and mobile viewing.
Click here for details
. Many pages remain in an intermediate state and some links are broken.
Farnborough Grammar School
Prospect Avenue, Farnborough, Hampshire
Telephone : Farnborough 539
11 Plus Examination Admission Card


---


How did this survive for all these years? I had forgotten all about the admission procedure. All I remember about my 11 plus exam. is that I took it in 1953 and it was held in Cove Secondary Modern School in St. John's Road. One question involved angles between clock hands at a certain time and at what other times the angle would be the same.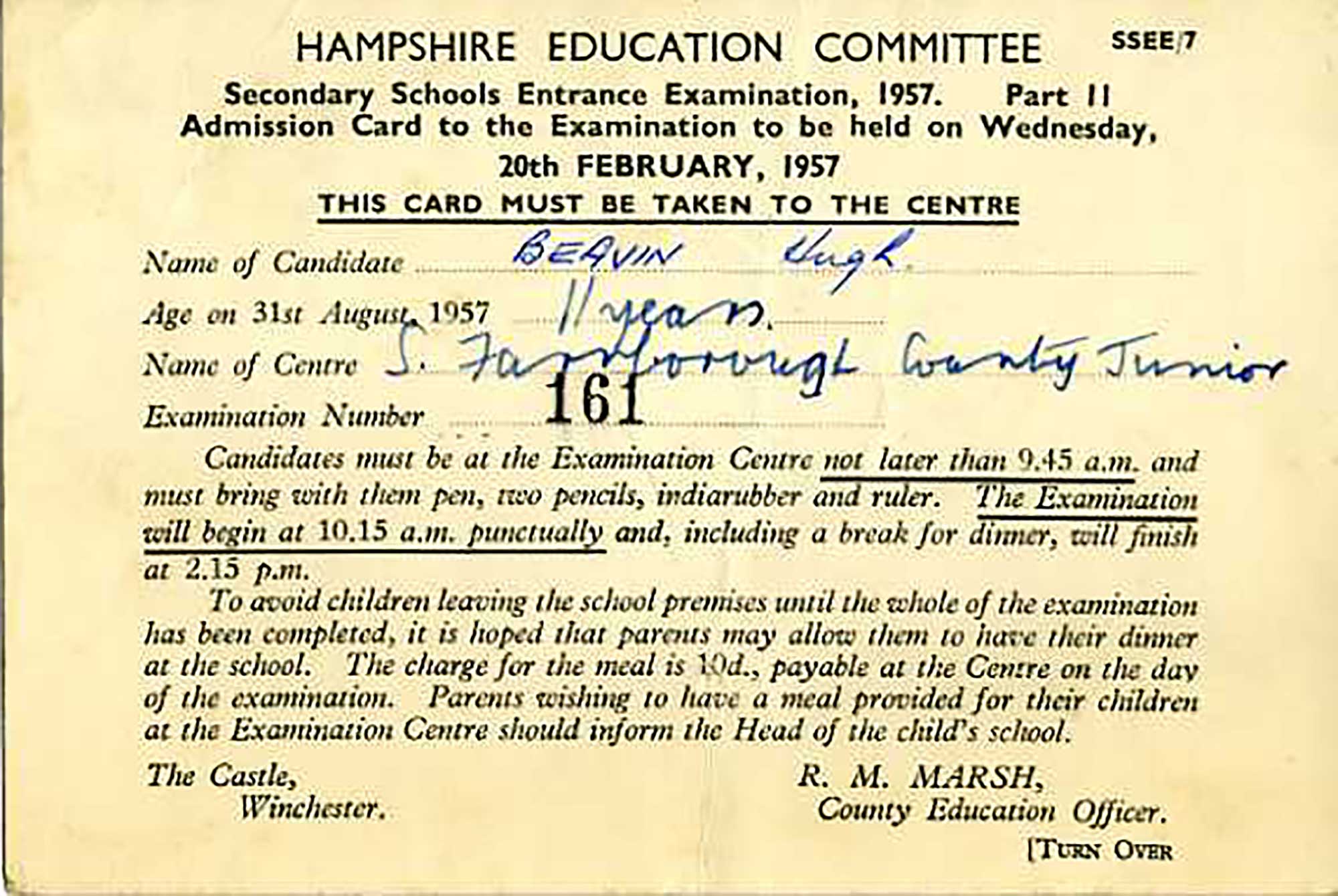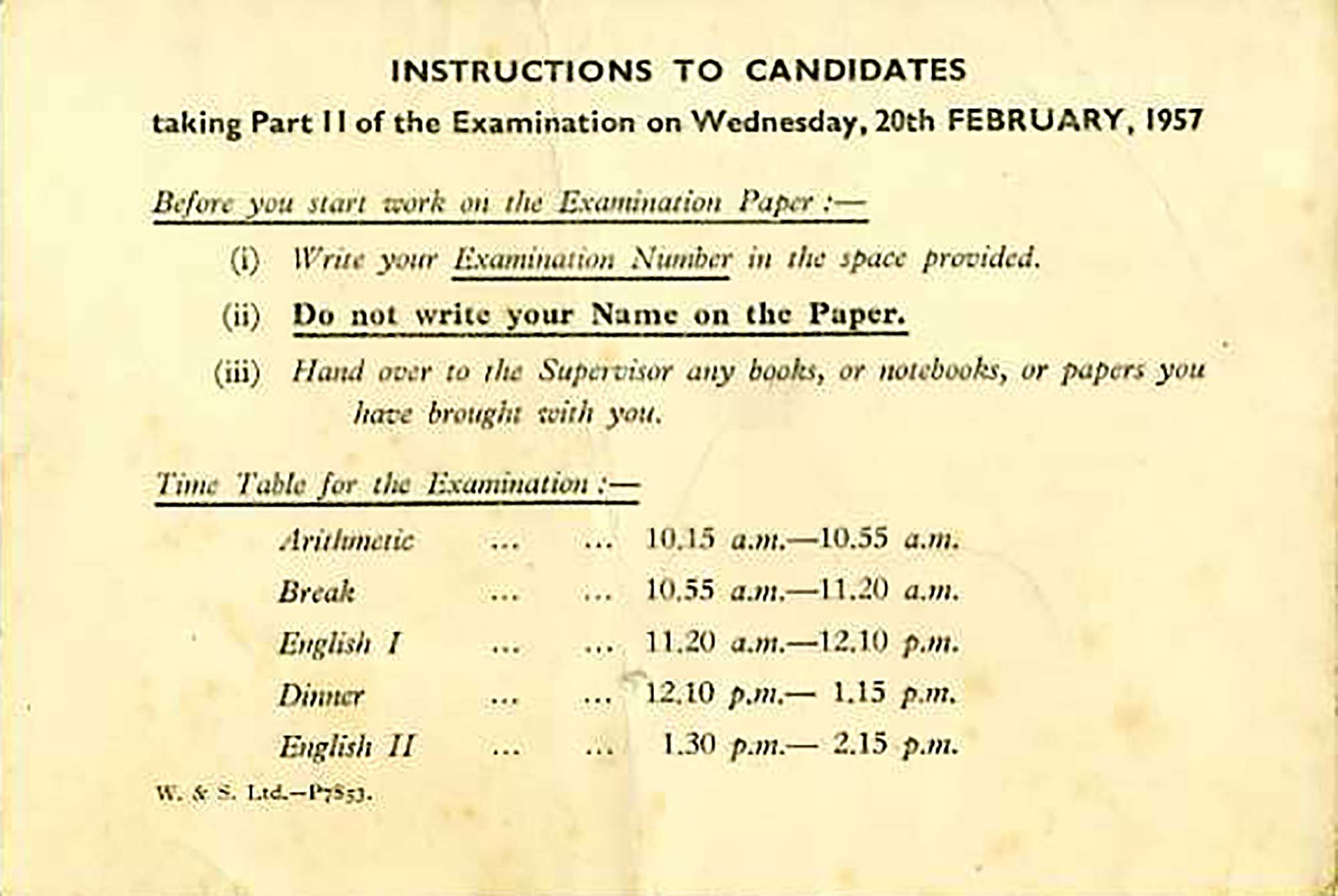 Document provided by Hugh Beavin - and yes he did pass!
---