FGS is being extensively modified to take advantage of faster internet connections and mobile viewing.
Click here for details
. Many pages remain in an intermediate state and some links are broken.
Farnborough Grammar School
Prospect Avenue, Farnborough, Hampshire
Telephone : Farnborough 539
School Buses
1950s

---


All pupils living more than three miles from Prospect Avenue in the 1950s were entitled to a free bus pass, a very useful concession as it was a standard bus season ticket available at all times on any route between the specified terminal points, so when my family home was moved from Cove to Church Crookham in November 1958 it was no longer necessary to cycle through the rain with nothing for protection but one of those big yellow capes which were in vogue at the time. My own bus route took me from a stop (Ryelaw Road) half way between Crookham Cross Roads and Crookham's Parish Church on an ordinary service route (No.9) to Aldershot Bus Station from which we crossed the road and queued outside Gale & Polden's printing works for one of several buses which came from the nearby Halimote Road depot to run non-stop to the school forecourt.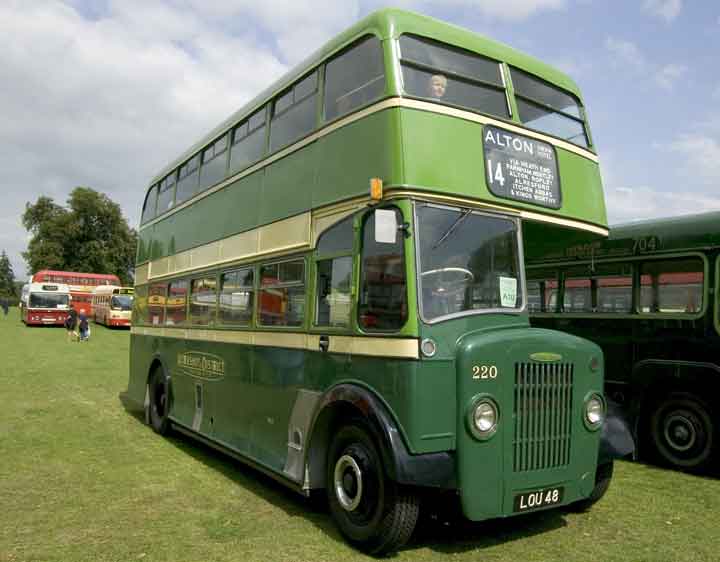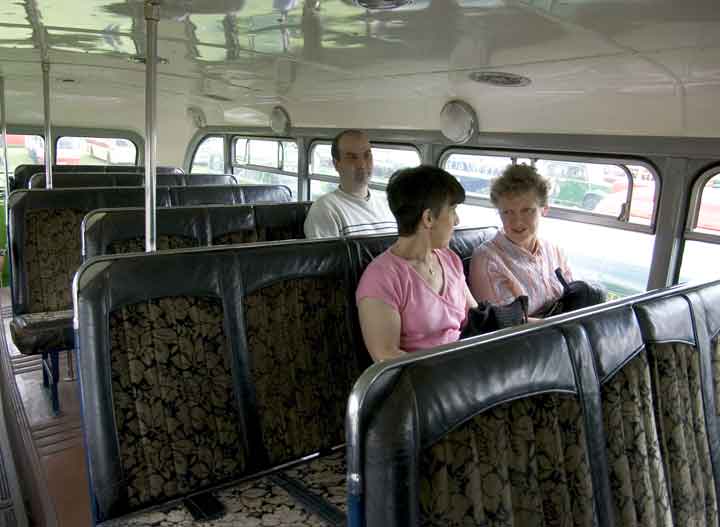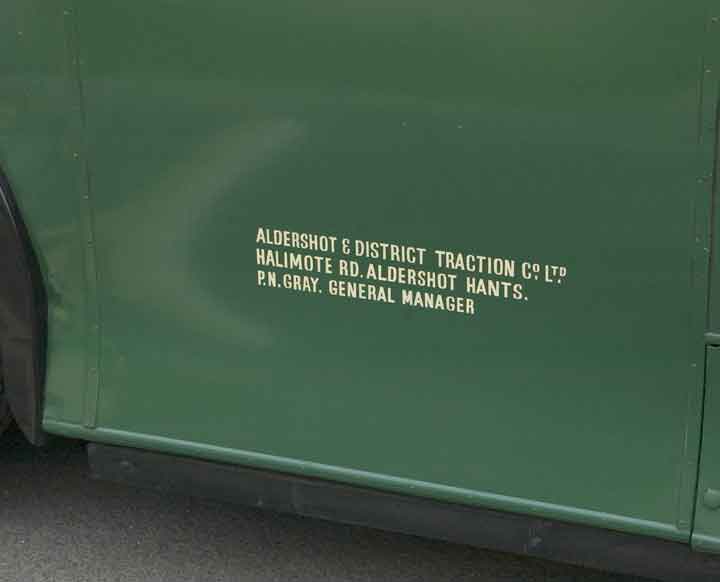 The bus shown here is a relatively new one introduced in 1954 but occasionally to be found on the school run. More often we rode in a bone-shaker with its angular engine bonnet held down by a leather strap to reduce the vibration. No doubt you will immediately recognise the traditional Tracco upholstery and the dim lights by which we would play cards on our way home on winter evenings. This particular bus on which I no doubt rode several times during the late fifties is by one of those strange coincidences owned by the husband of the girl who lived next door to me when at the Cove address. Another Aldershot & District bus is owned by John Sherwin, an F.G.S. pupil from the 1950s.

Whilst the morning bus from Crookham was an ordinary service bus also used by regular passengers and Aldershot High School girls, there was an after school special which ran directly back to Fleet and Crookham which was a great time saver if one could catch it. One of the odd and unexplained things about the school bus service is that it not unnaturally doubled up as a service for Aldershot High School too. When us boys were dumped in front of the school perilously close to the 8.55 start time the buses loaded up with girls for the five mile journey back to Aldershot. After school the first buses would arrive full of girls at 4pm and the boys would pile in. Did the High School have a half hour shorter working day or something?

Recollections from the morning bus ride for me are; cribbing homework, for some reason this was usually done while occupying the rear lower deck 'longitudinal' seats. Playing bridge, for which the upstairs front seat was favourite, and for a few, waving to girls as we passed by the Convent School in Farnborough. It was said that one of the girls was expelled for waving back but maybe that was just a fanciful story. My only venture in that direction was to look at one of the High School girls on the morning bus. Her name was Norah but I didn't ever get to speak to her. These days I could have sent a text message!

The evening bus to Fleet could get a bit riotous at times, if you count singing lewd songs as a riot. One afternoon our driver got fed up with "The German officers crossed the Rhine, parlez vouz" etc, stopped the bus in the middle of nowhere and slung a load of boys off. For some reason he didn't pick on me. Phew!
---