FGS is being extensively modified to take advantage of faster internet connections and mobile viewing.
Click here for details
. Many pages remain in an intermediate state and some links are broken.
Farnborough Grammar School
Prospect Avenue, Farnborough, Hampshire
Telephone : Farnborough 539
Foreign Exchange Exchange Visits - 1955 to 1963

---



Click an image to see the associated photo collection
---
Exchange visits were arranged with schools whereby boys from F.G.S. and pupils from overseas lived in each others houses to improve their language skills and learn something of each others cultures. Fortunately photographs and diaries have survived and a selection are available below. (Click image to see more.)

Other trips took boys to Italy (1961), Montreux and Spain (1962), France (1963), Switzerland (1963), Italy (1963) and Scandinavia (1963) and these are noted in school magazines. (Alpha.)
---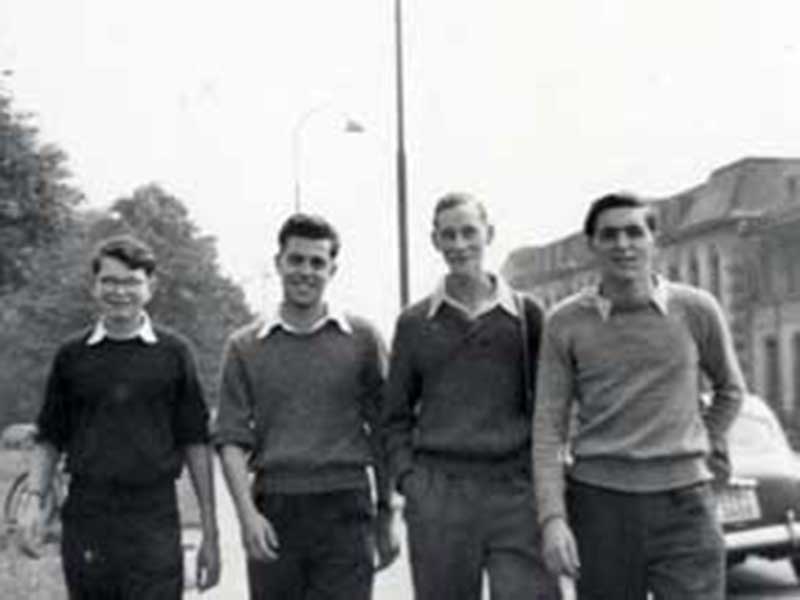 Basel : Summer 1955
Ian MacRae (Upper V Arts)
E. Marriott (Upper V Science)
P. Sylvester (Lower VI Arts)
M. Young (Lower VI Arts)
Photographs by Ian MacRae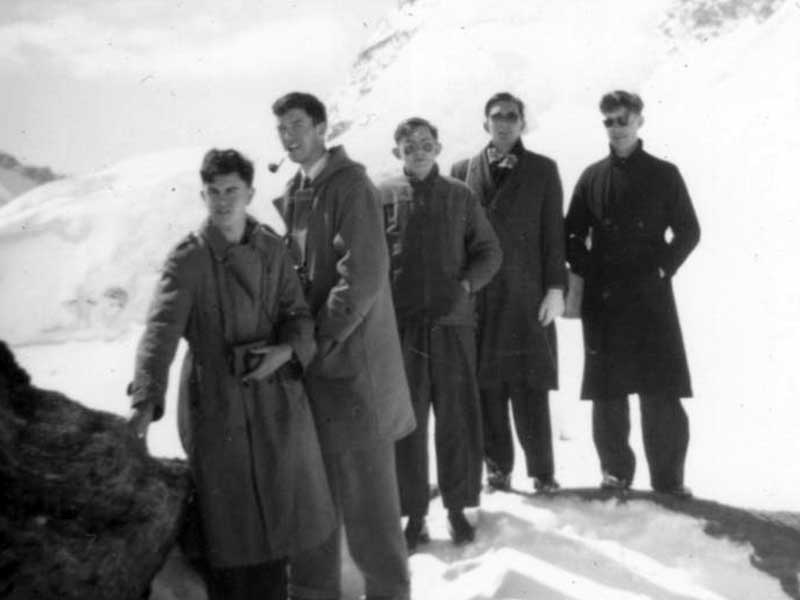 Switzerland : 1960
Duffell
Roger North
Dunton
Clive Strutt
David Pollard
Diary
Photographs and diary by Clive Strutt
---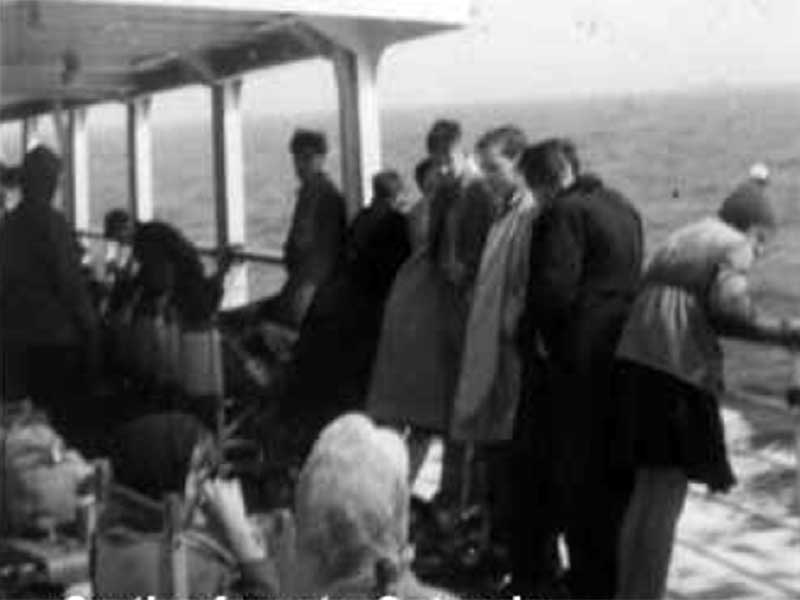 Switzerland : 1960
Photographs by Richard Scutter
Photographs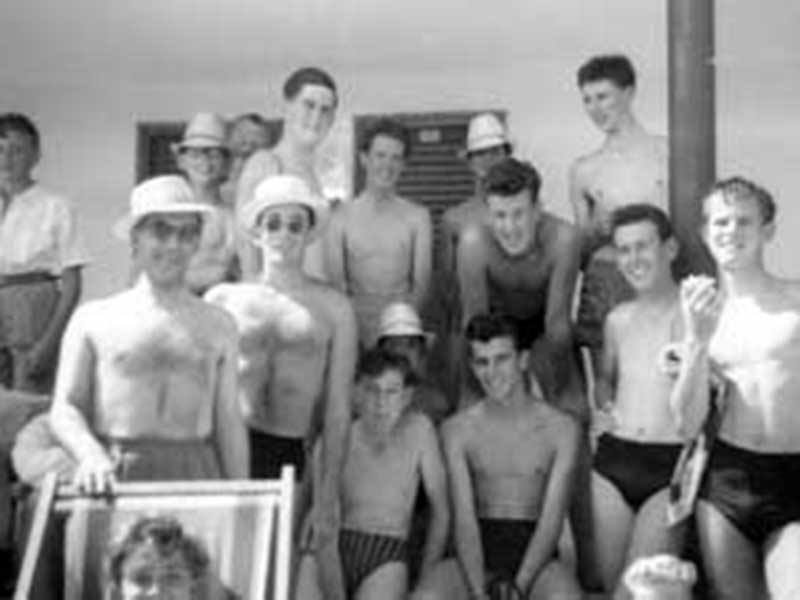 ---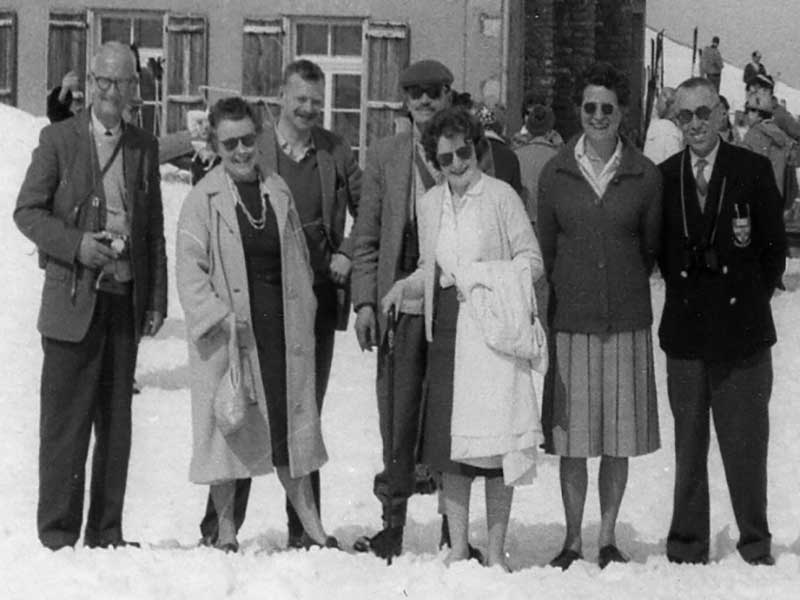 Montreux : 1962
Michael Sadler (third from left).
Mr. & Mrs. Mills (couple on right).
See report in Al-Fa.
Photograph by Mike Webb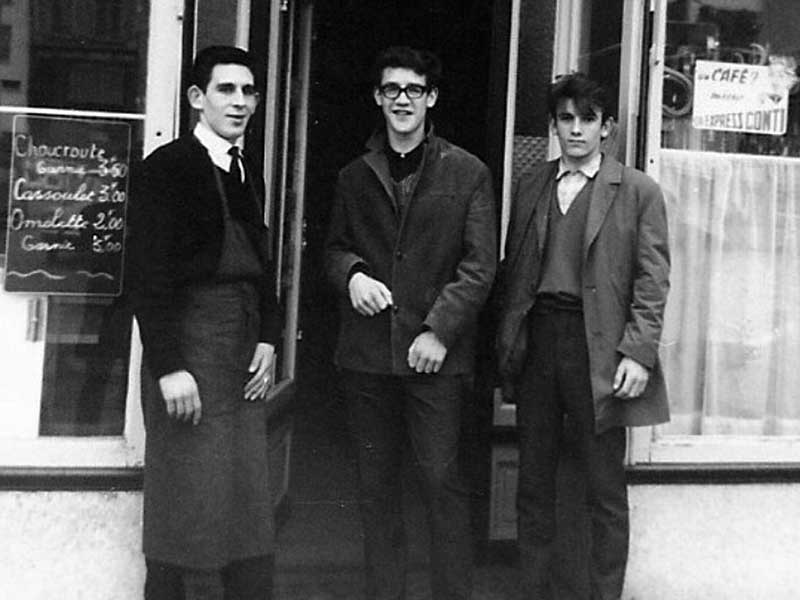 ---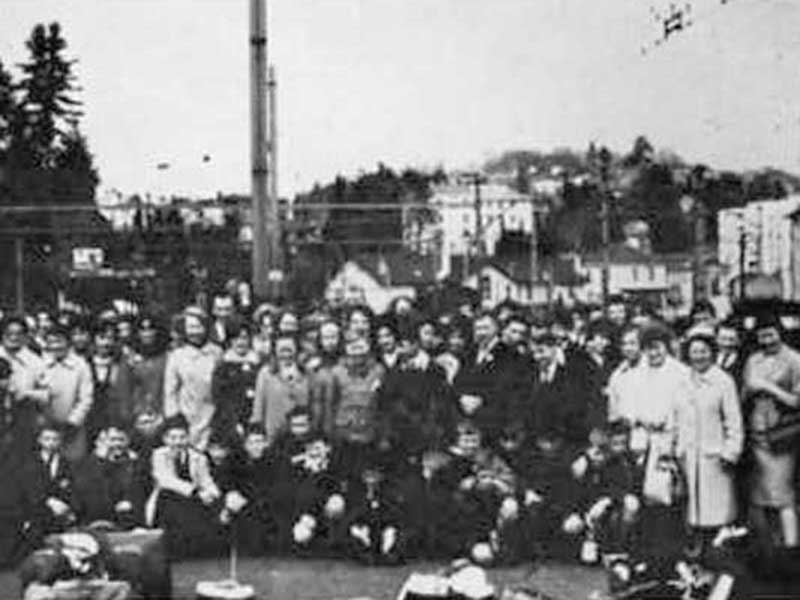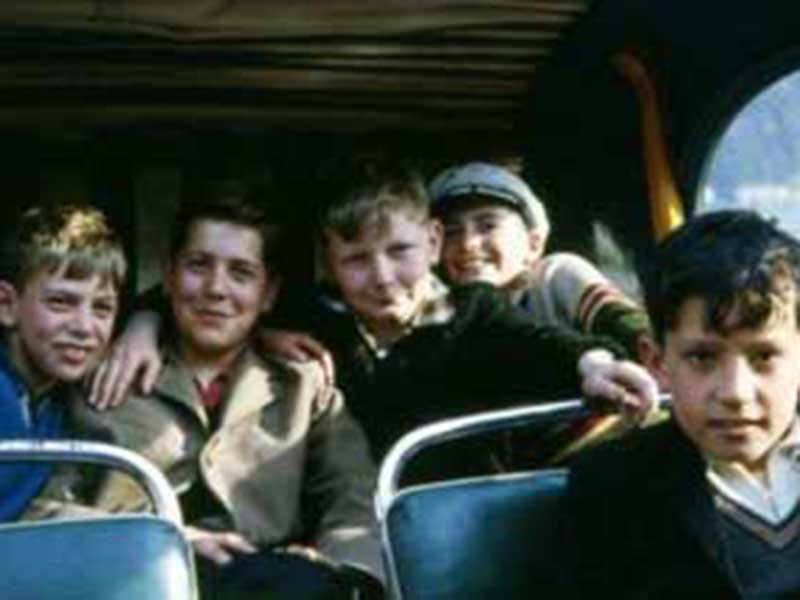 Lugano : 1963
Philip Lathan (Second from left)
Click image for a PDF presentation prepared by
Mary Mullin
.
(Includes F.G.S. boys)
---