FGS is being extensively modified to take advantage of faster internet connections and mobile viewing.
Click here for details
. Many pages remain in an intermediate state and some links are broken.
Farnborough Grammar School
Prospect Avenue, Farnborough, Hampshire
Telephone : Farnborough 539
Friends - 1958 to 1959

---


What did we have in common? Hard to say. It could be that several of us had fathers who worked alongside each other at NGTE Pyestock and with Alan and David an interest in photography. After leaving school Ian, Lindsey and I all got jobs in London insurance companies. While I left the industry within 18 months, Ian, I believe, spent his entire career in it.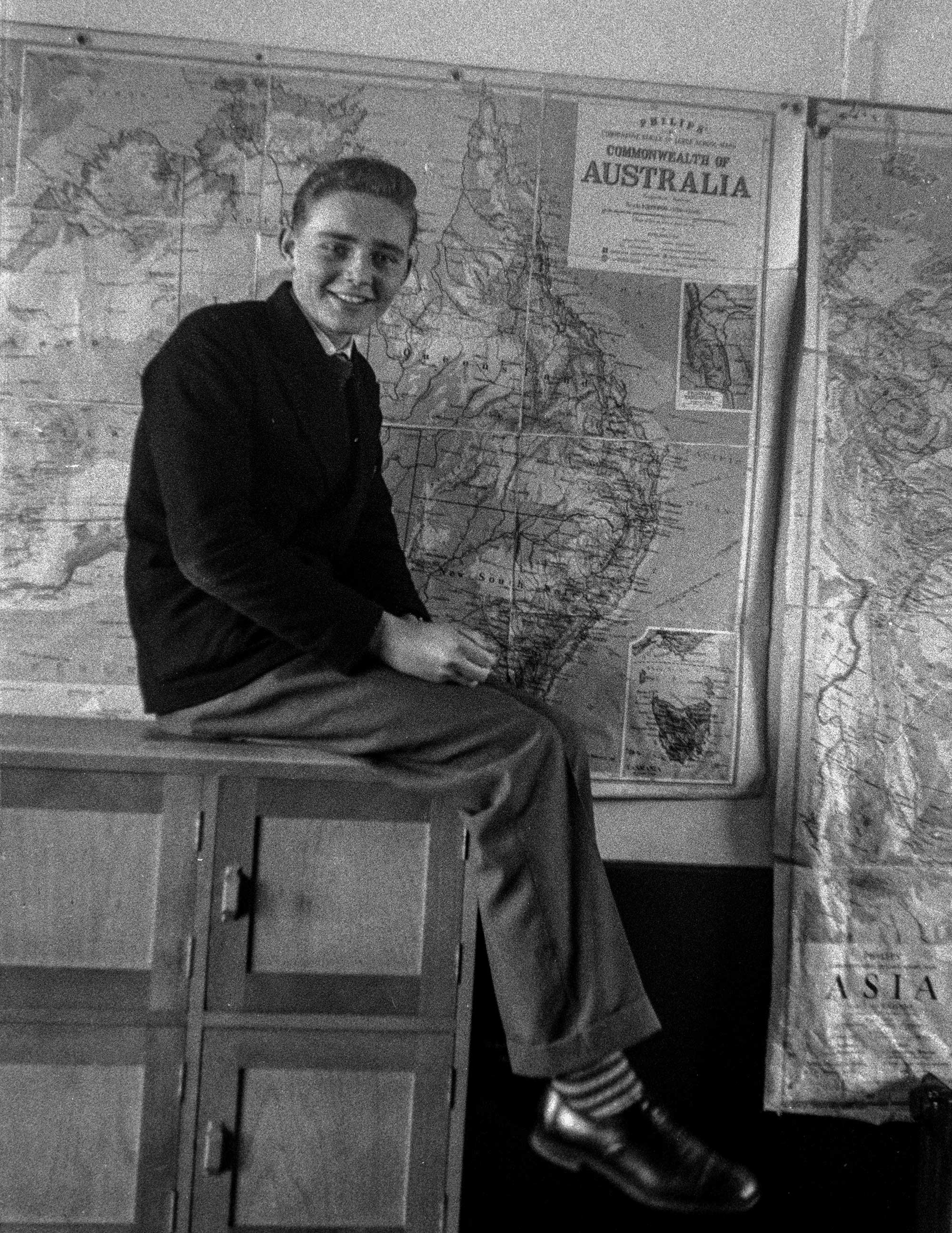 Alan Parkes studies Geography.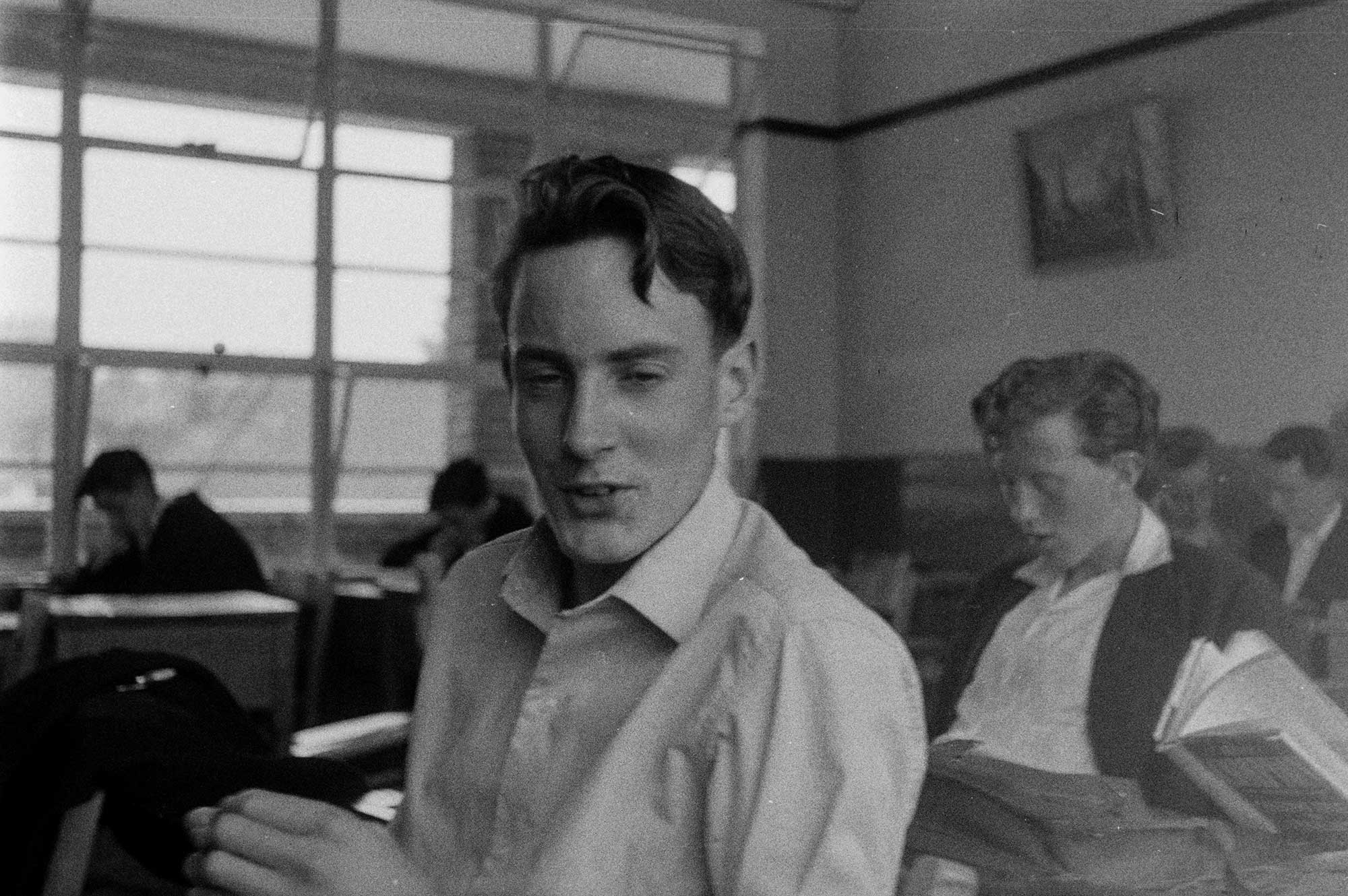 Michael Clegg pretends to work in one of the first floor classrooms.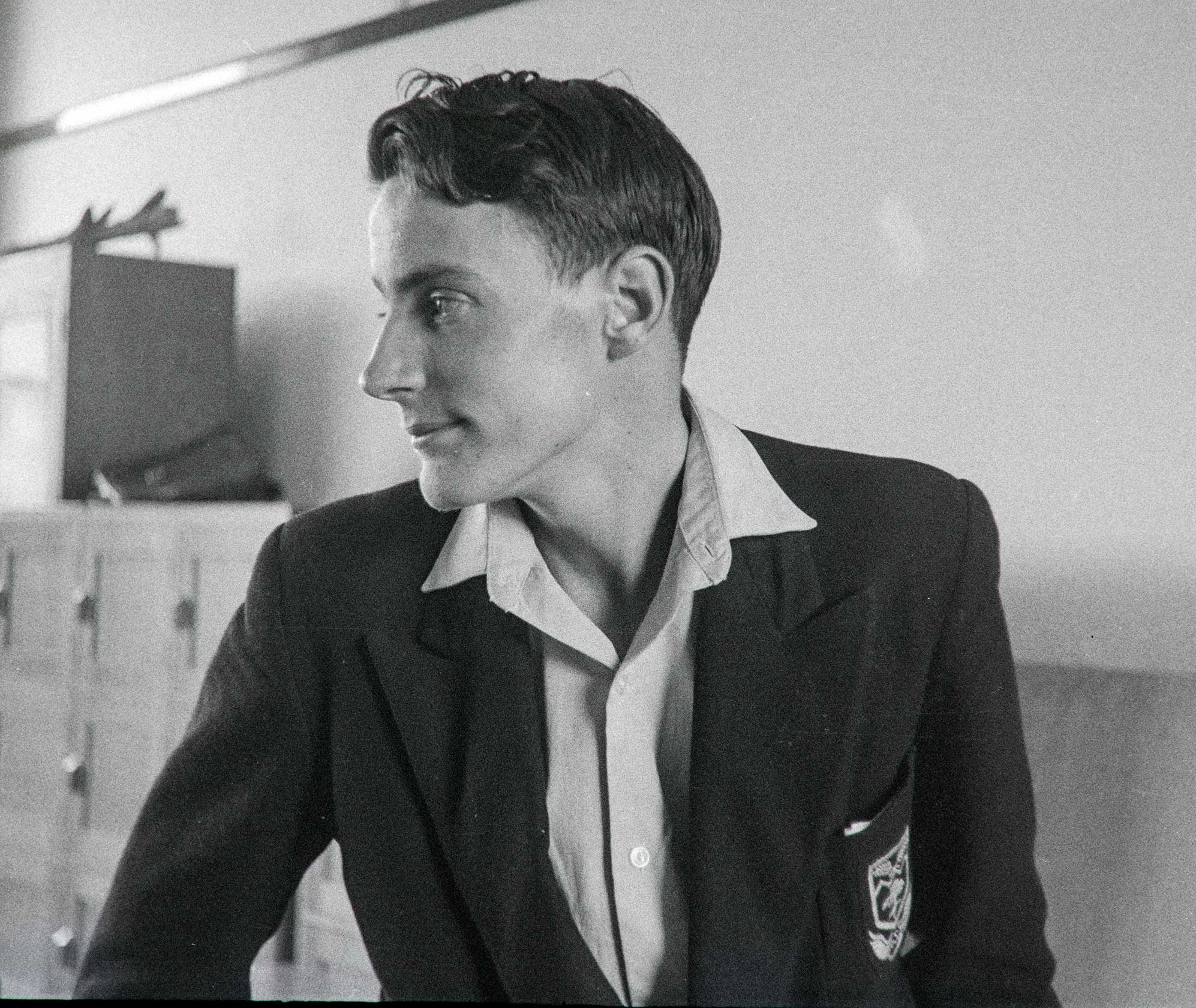 Michael Clegg puts his blazer back on.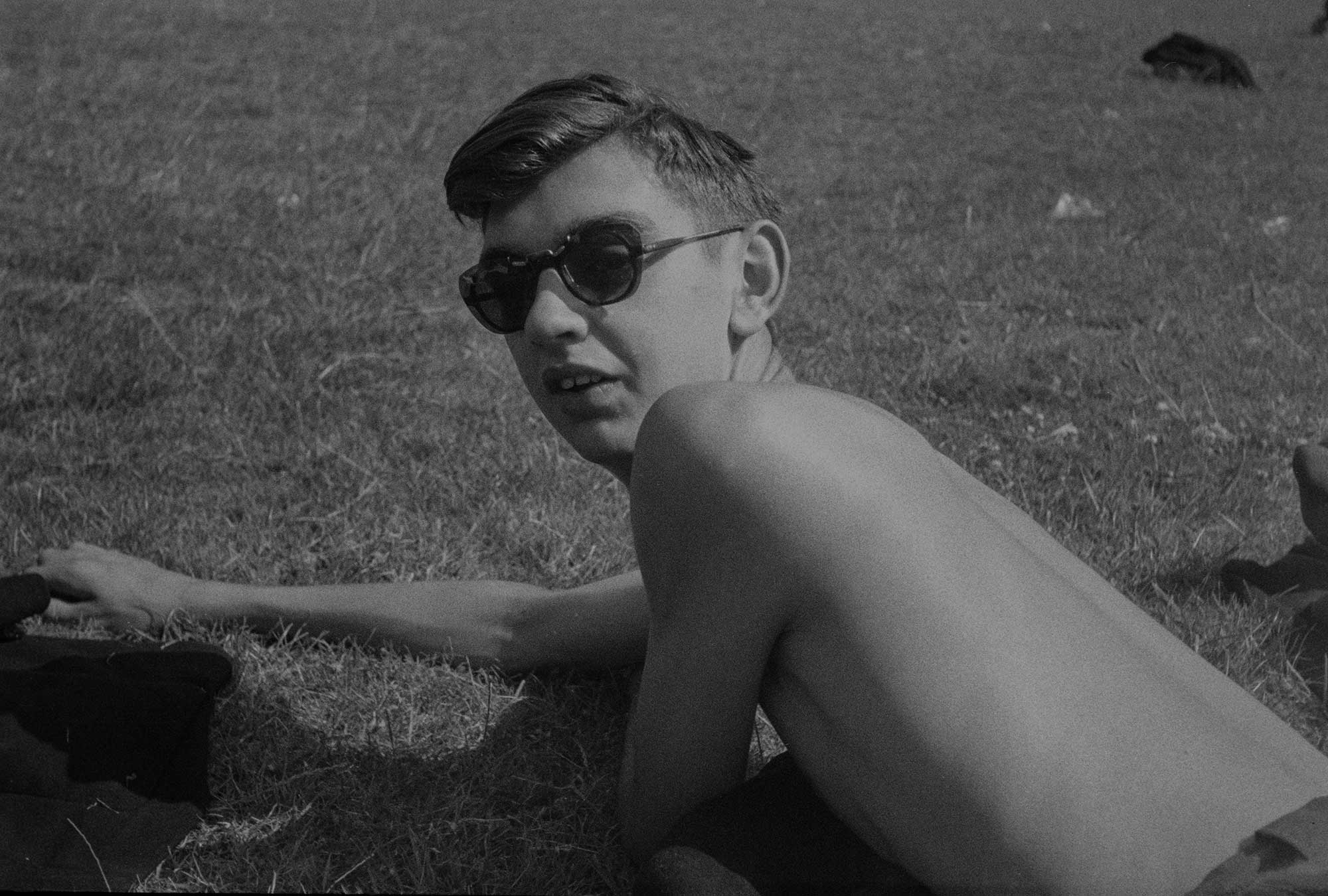 David Brimelow watching a game of cricket on the school playing field. David lived in Highgate Lane not far from Farnborough North station.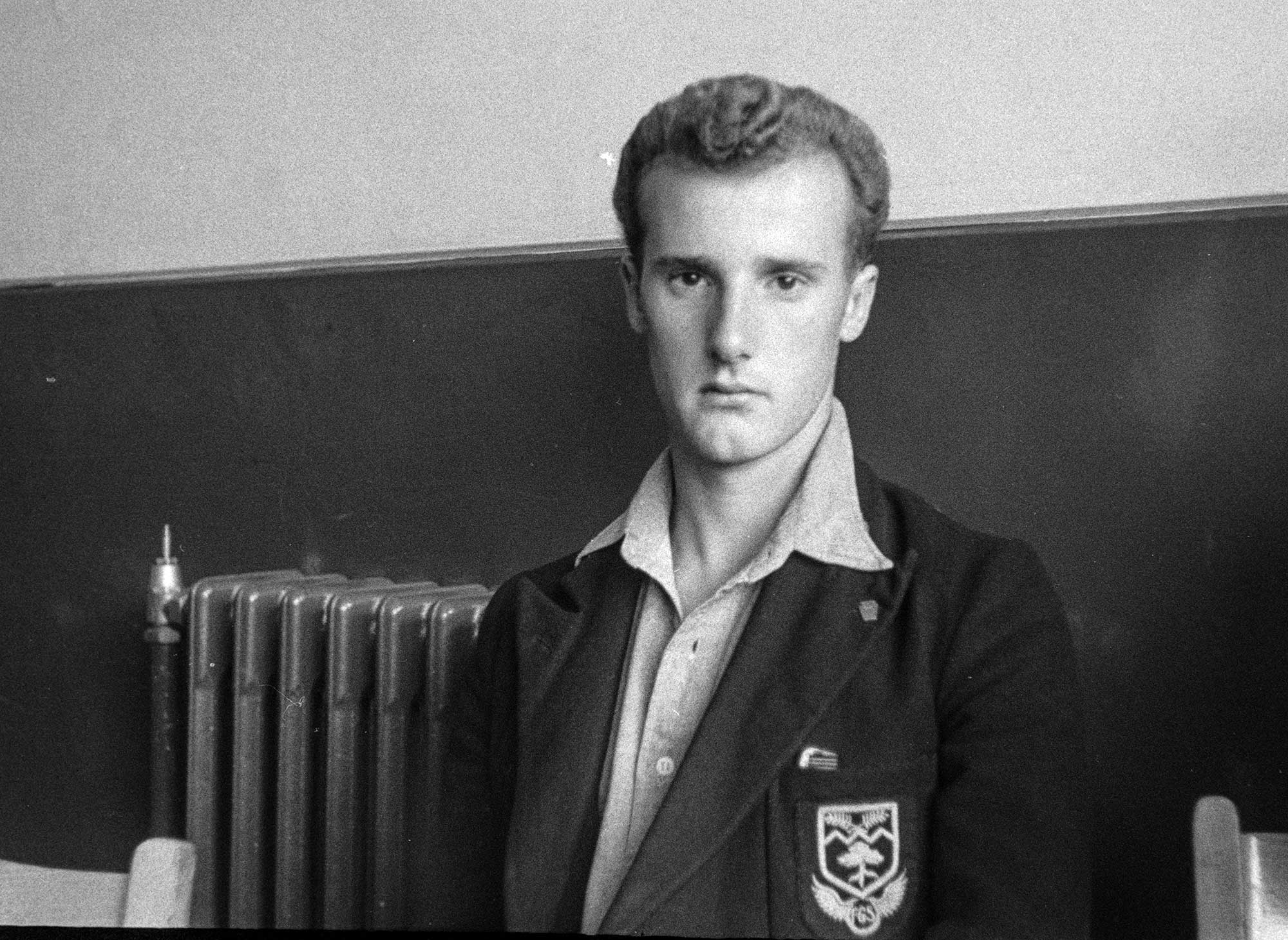 Ian Bonham looks unduly serious considering it was the last day of term. His blazer badge has been processed to form the backdrop for this site. His badge is not the one I remember which had three sections in the centre portion. Maybe he managed to keep an old blazer in good condition.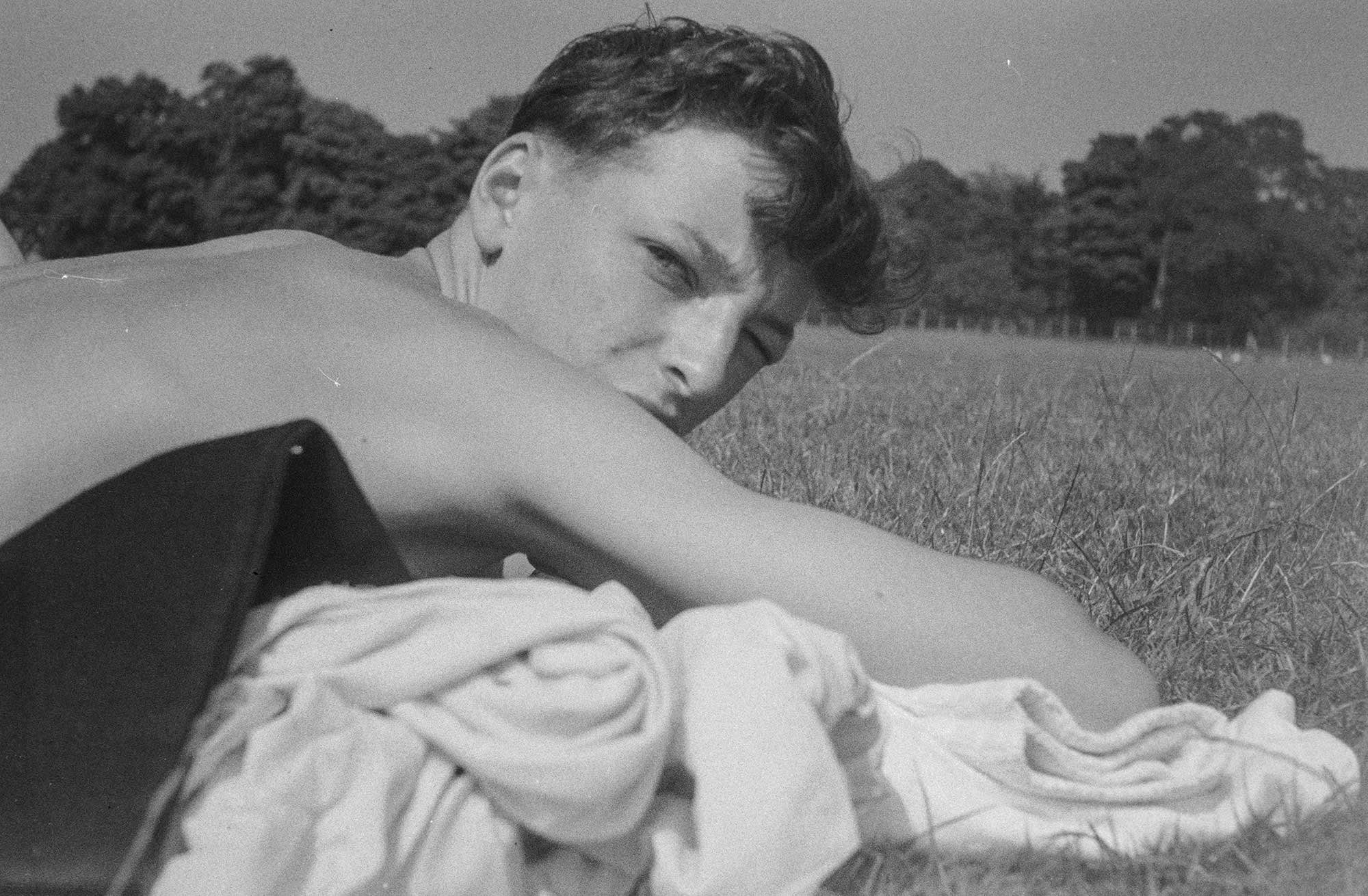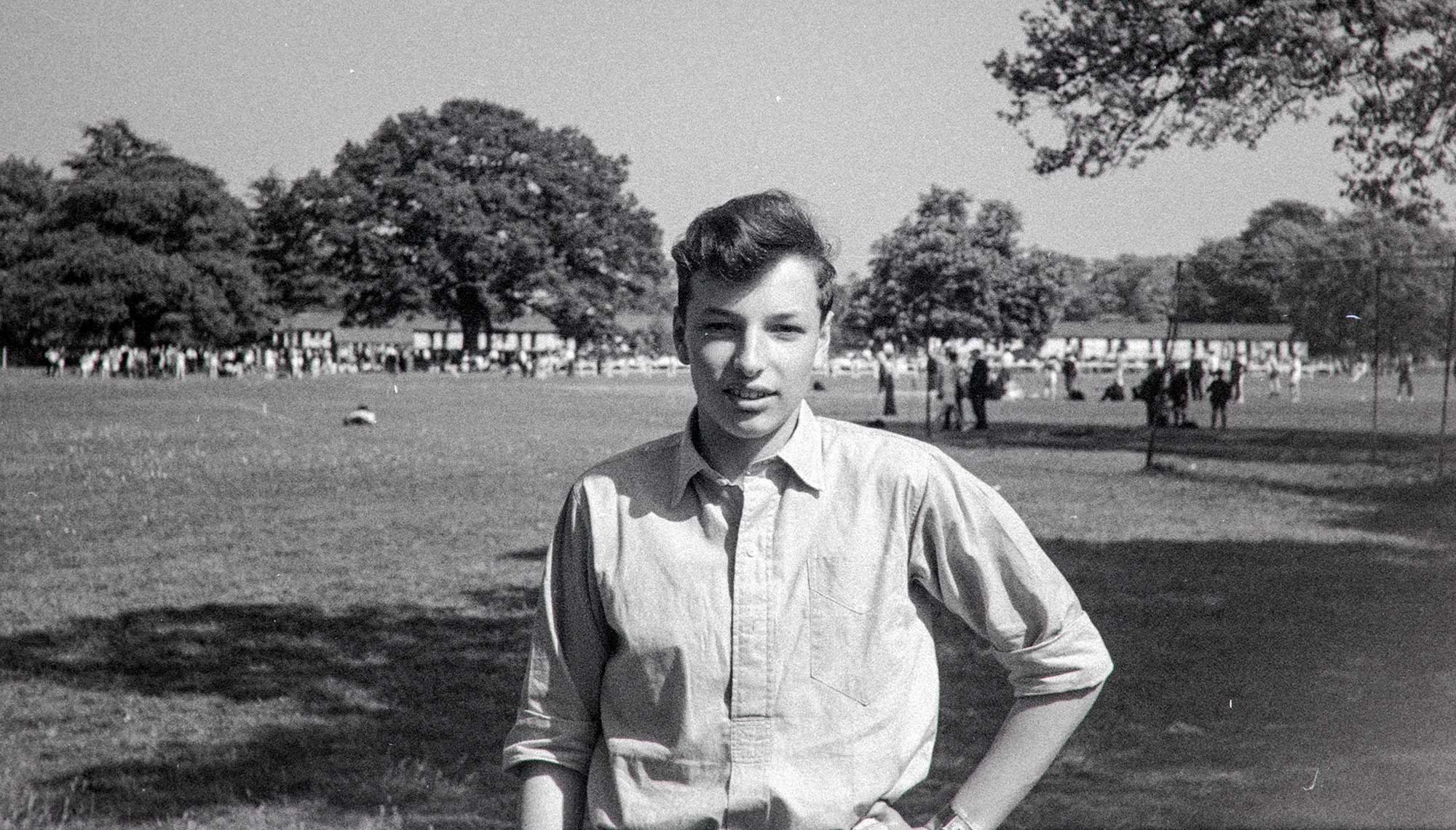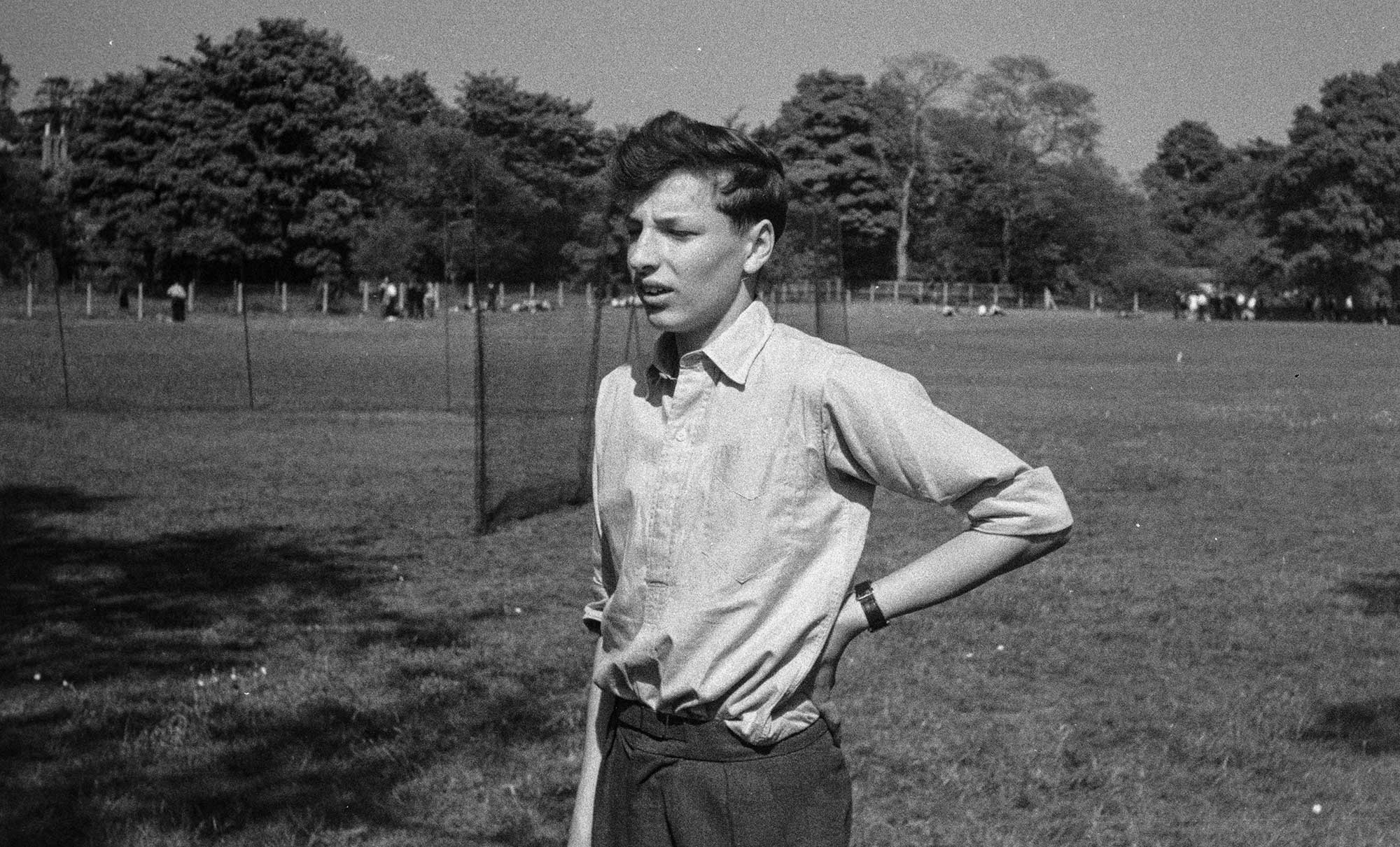 Lindsey Pratt relaxes between spells of playing cricket.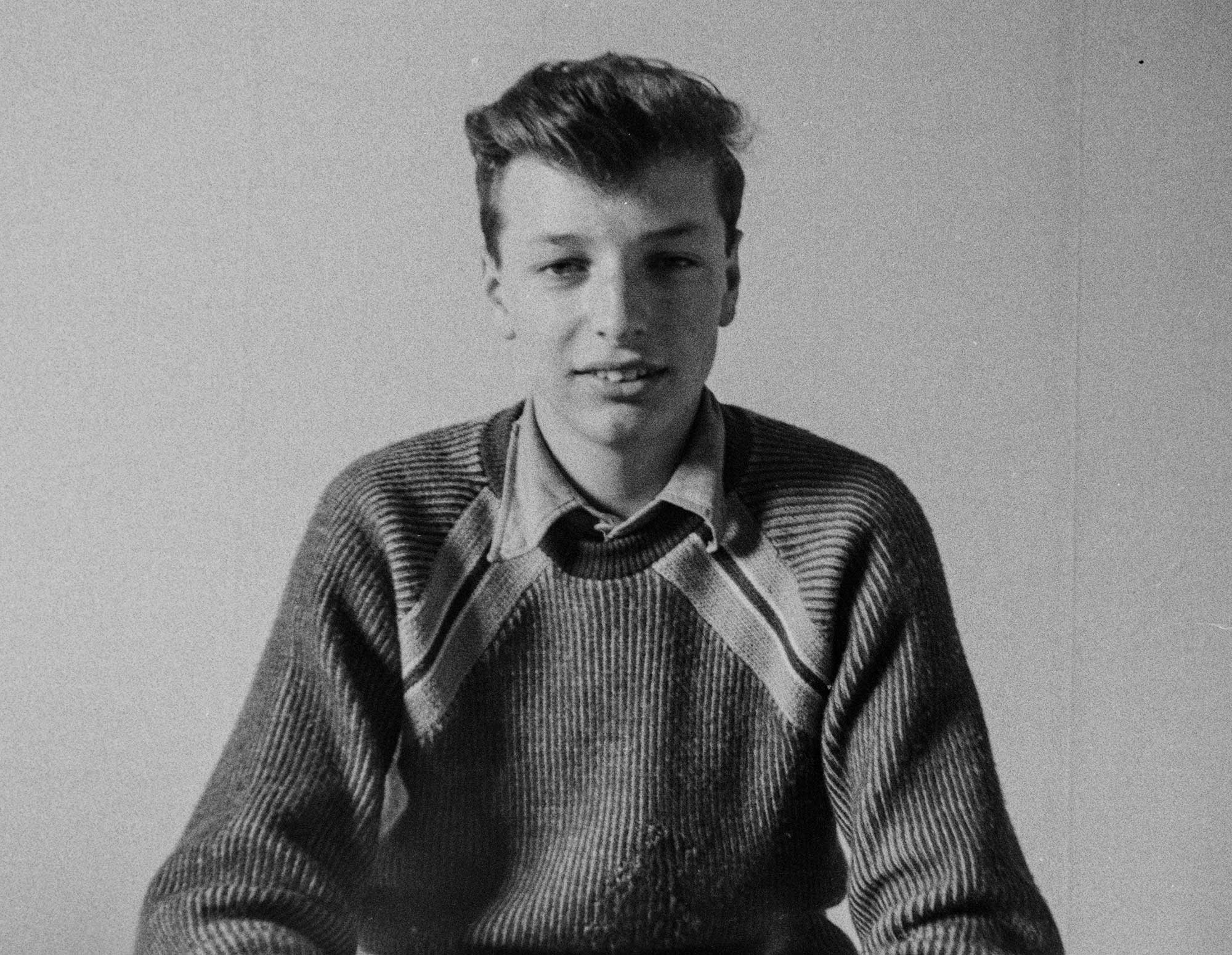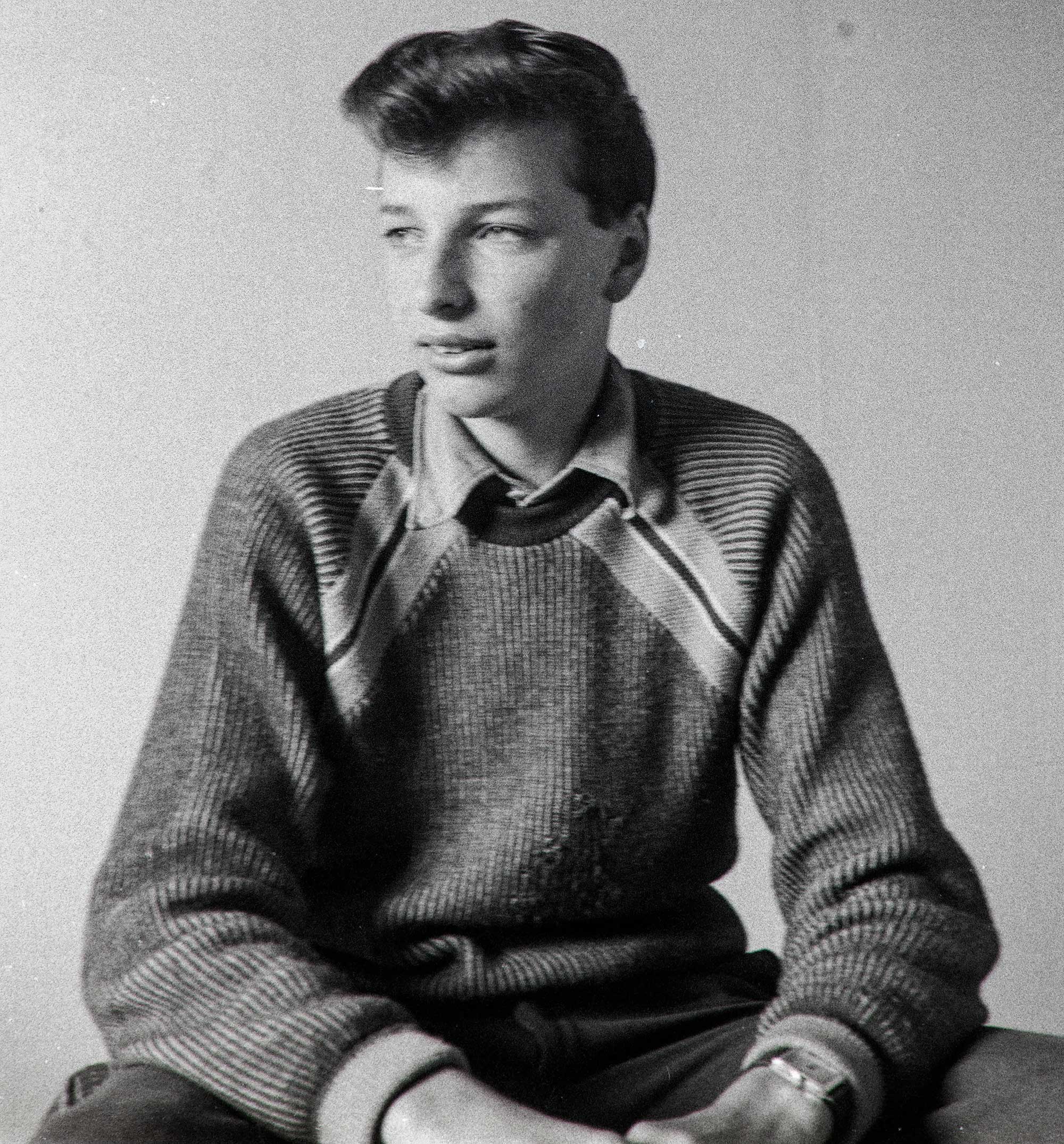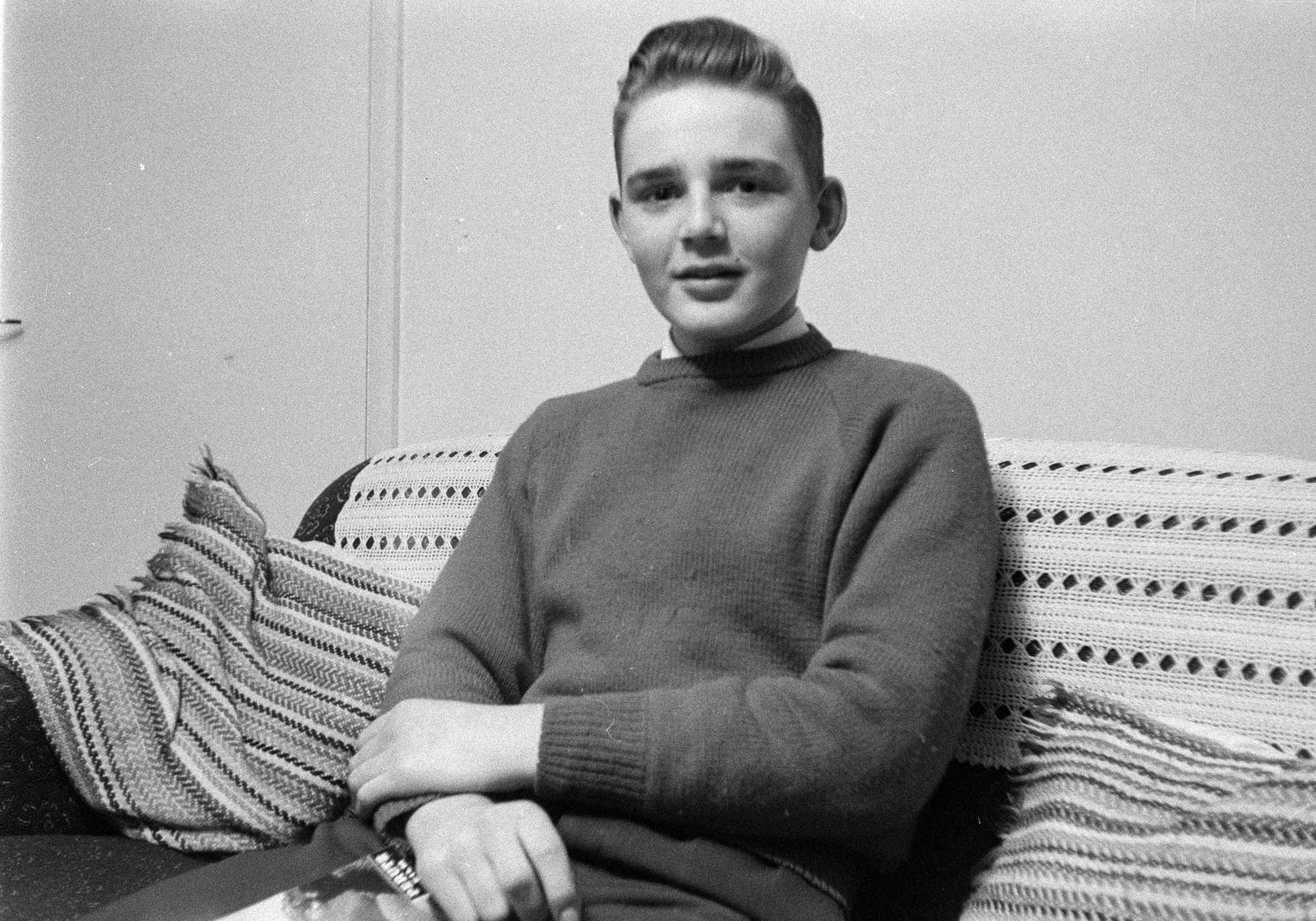 The three pictures above were taken at my home in Crookham early in 1959.

Quite often we would meet in each other's houses. Alan lived in Rafborough near the R.A.E. perimeter fence and therefore a favourite venue for aeroplane spotting. Alan was a fellow snapper and proud owner of a 35mm Ilford Sportsman camera. He was a regular cyclist from his home in Cove (about a mile from school) to use my film developing kit (even after I moved to Church Crookham near Fleet) for which I seem to remember charging him a few pence for chemicals and other bits and pieces. It's amazing that we didn't electrocute ourselves playing with liquids and electricity in the dark!

Alan and I were frequent attendees at motor bike scrambling events both at Tweezledown near Fleet and in the hills between Mytchett and Pirbright Camp (Tunnel Hill). I still have loads of photos of those events. Alan once took a particularly spectacular shot which he sold to Motor Cycle News and it made their front page. He was paid the enormous sum of £3.10s.0d for it. I heard from a third party that he is still into motor bikes in a big way. In fact I was sent a photo of him and a very large bike indeed. One day I might pluck up the courage to add it to this collection.

Lin lived on the Pyestock Estate where we would often meet and play card games. His sister Wendy owned a horse which was kept in a garden outbuilding. My animal keeping was limited to a guinea pig and newts!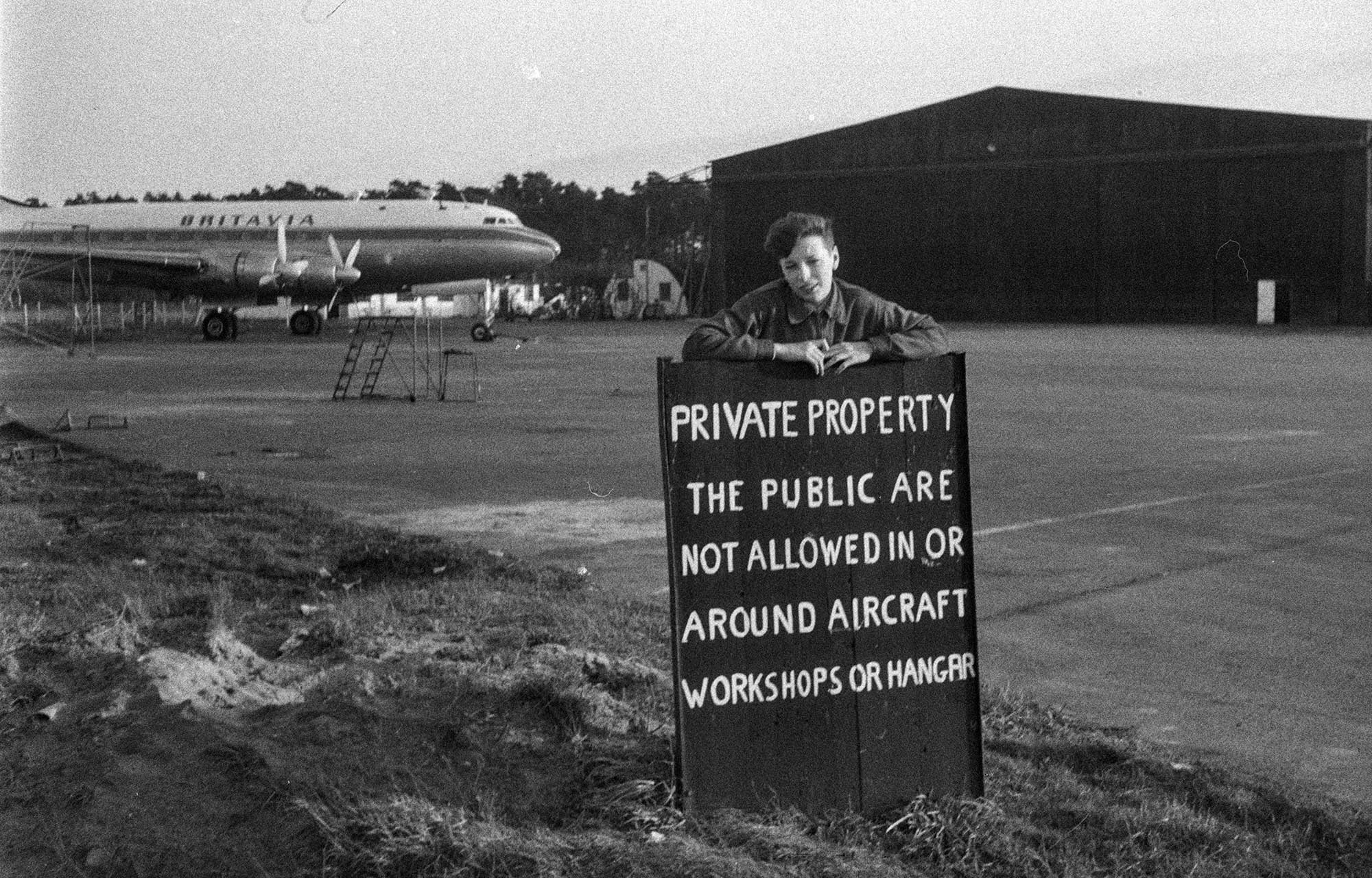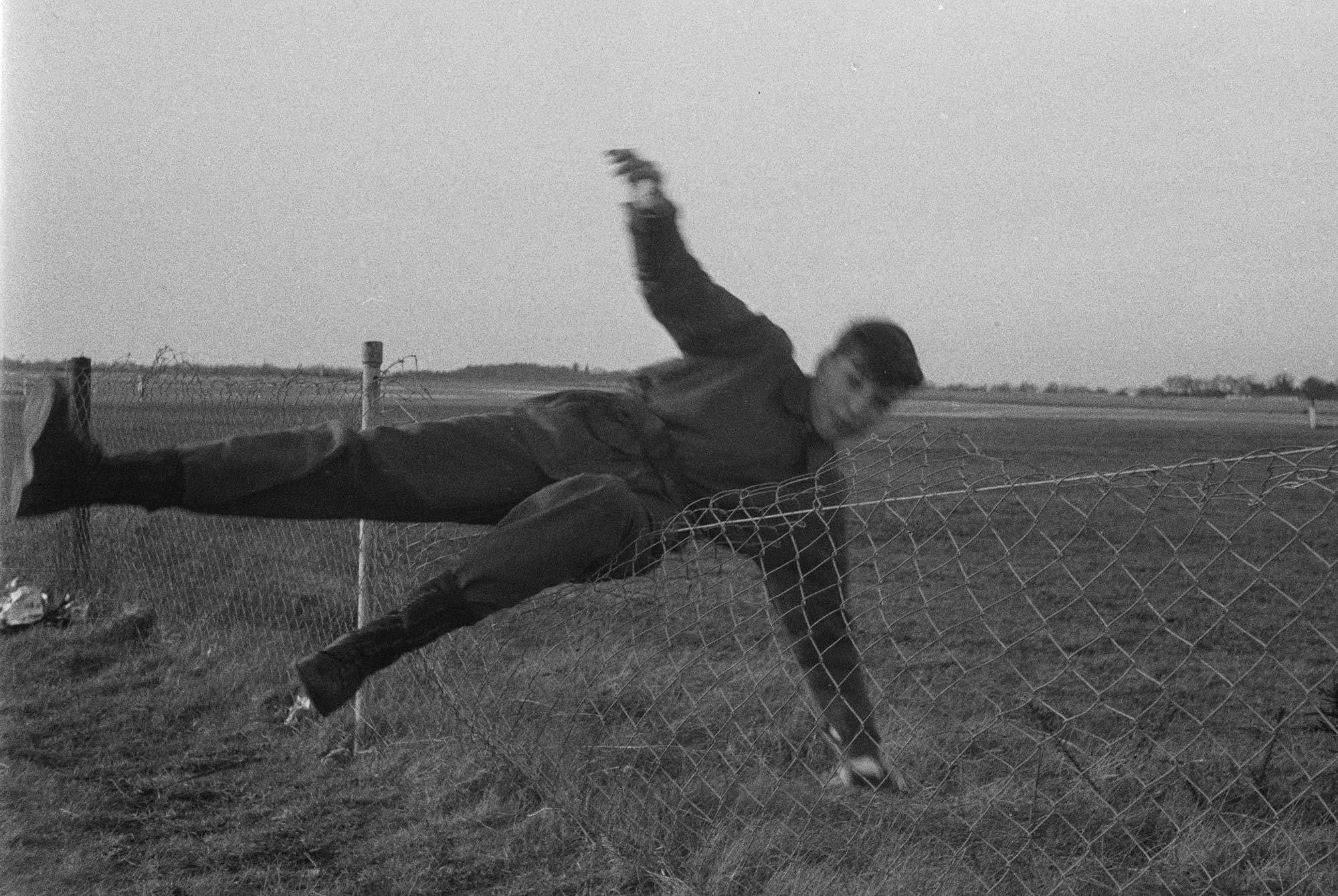 When we were away from school cycling aimlessly was a regular occupation. Here is Lin at Blackbushe Airport then serving as both an RAF and USAAF base as well as being a busy commercial airport. There were few restrictions on wandering around. On the left is the hangar to the south of the A30 road across which aircraft would be pulled before loading passengers, and on the right Lin plays games on the main airfield perimeter fence. Security was not an issue way back then.
---