FGS is being extensively modified to take advantage of faster internet connections and mobile viewing.
Click here for details
. Many pages remain in an intermediate state and some links are broken.
Farnborough Grammar School
Prospect Avenue, Farnborough, Hampshire
Telephone : Farnborough 539
F. C. Mills (Gobo) - April 1959

---


Gobo Mills (Applied Mathematics a.k.a. Mechanics) with Robert 'Jacko' Jackson (left) and Lindsey Pratt (right). Gobo was one of those people who could make Coefficients of Restitution really interesting. He was also more than willing to tell us of his war-time experiences as an RAF navigator. Gobo was one of the few outstanding teachers at Farnborough Grammar during the fifties which seemed to be unusually blessed with strange individuals. His main failing was ill-fitting false teeth which made sitting in the front row of his class a risky business; hence his nickname.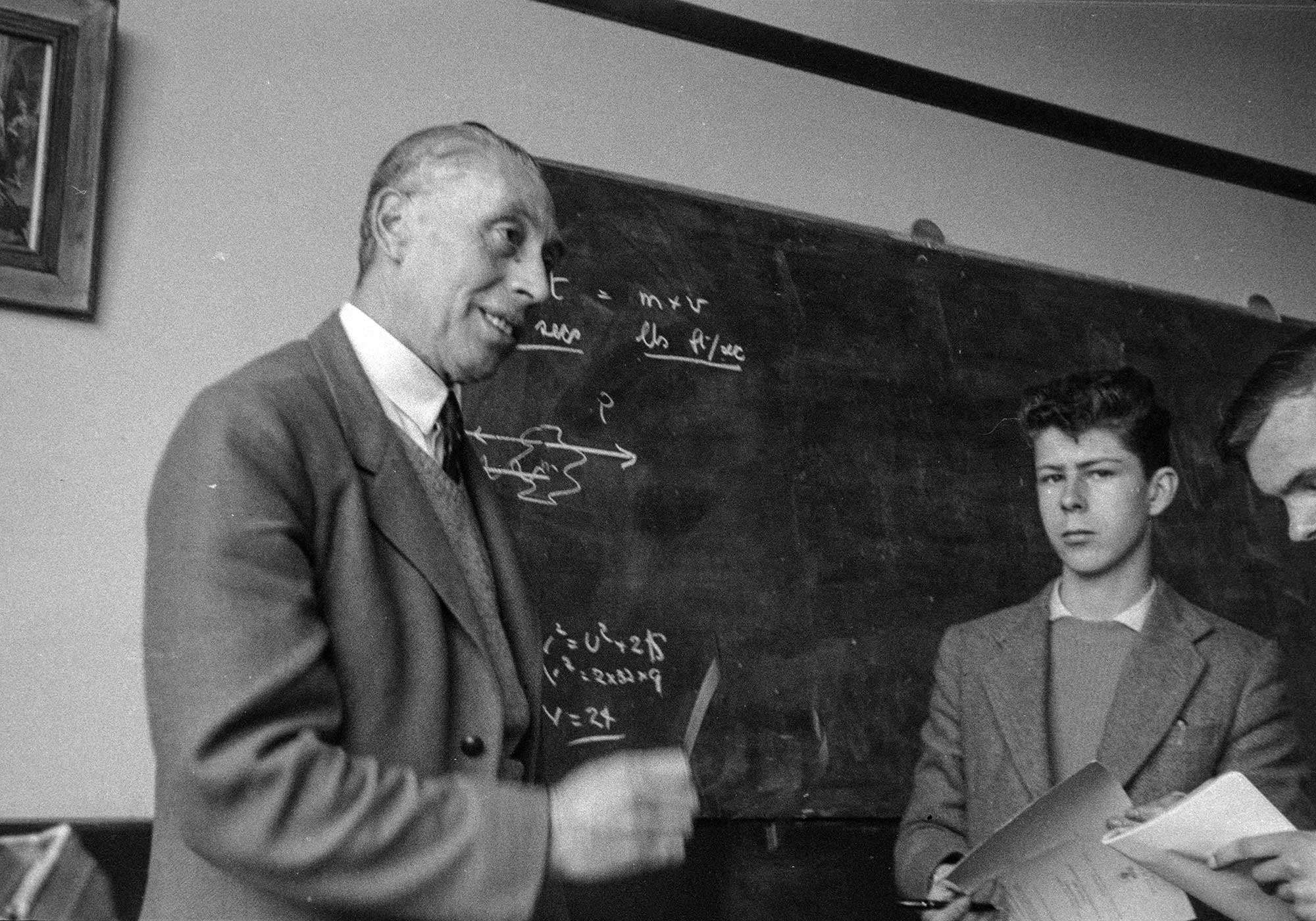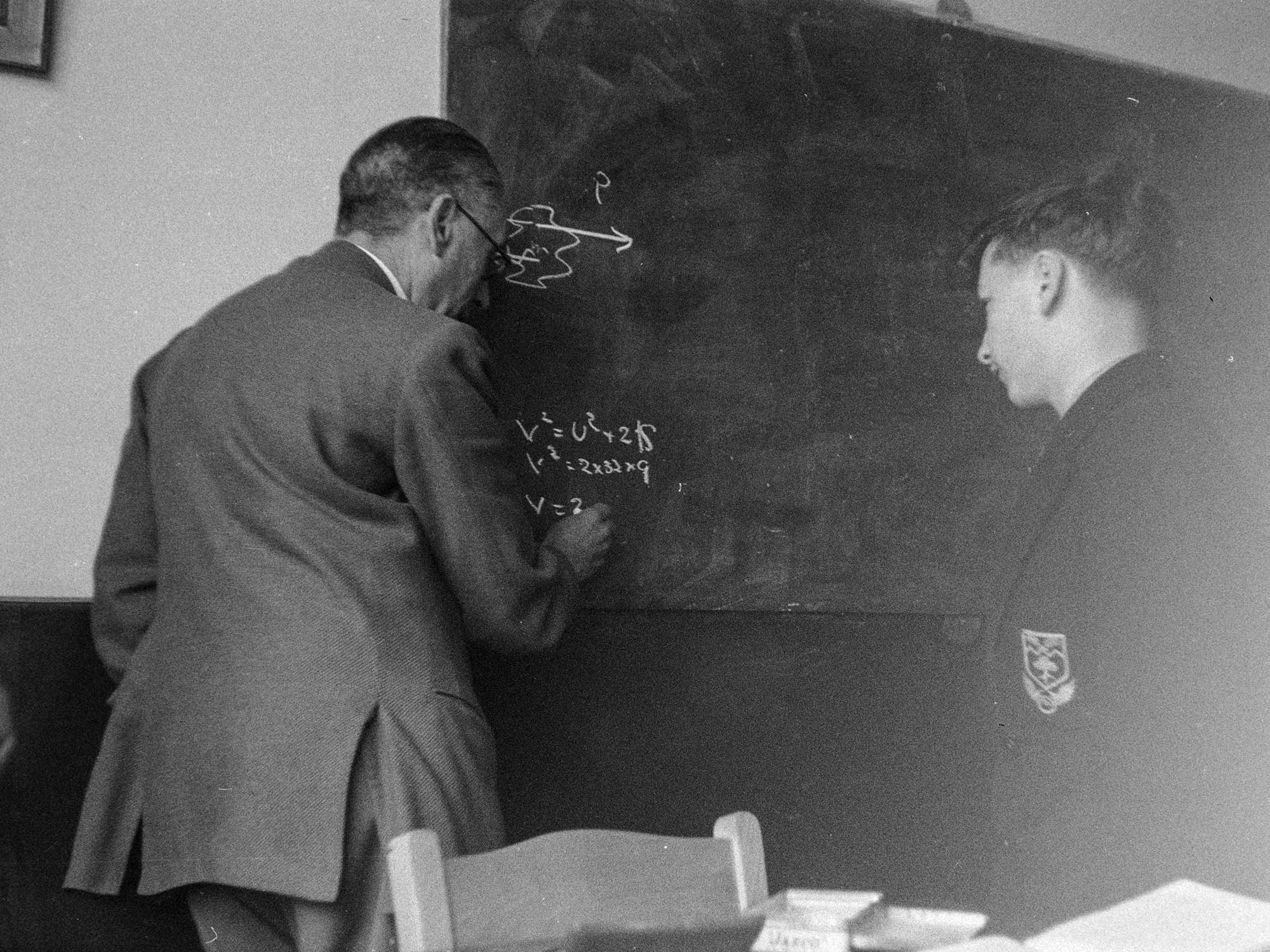 More photos : Gobo in 1936. On holiday in 1963.
Gobo retired in 1962.
---