FGS is being extensively modified to take advantage of faster internet connections and mobile viewing.
Click here for details
. Many pages remain in an intermediate state and some links are broken.
Farnborough Grammar School
Prospect Avenue, Farnborough, Hampshire
Telephone : Farnborough 539
Jock Young - Obituary

---


The following is a Guardian Obituary for Jock Young who was at FGS in the mid-50s, probably leaving sixth form in 1960. As a junior boy starting out in 1957, I can just remember the much older Jock; I think he was he a byword for rebellion (as endorsed by the Obituary), and spoken about in much awe. My elder brother John who was closer in age to Jock, remembers him as "quite a character - clever, rebellious and quite a 'hail-fellow-well-met' type".

Phil Fouracre : Jan 2014

As recorded in the Guardian Newspaper on Wednesday 4th December 2013.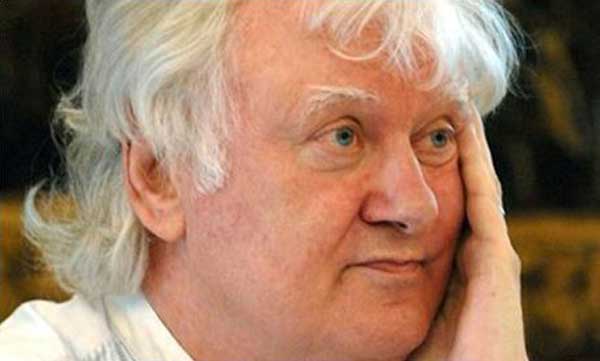 Jock Young's career was characterised by dogged resistance to unquestioned authority.

Jock Young, who has died aged 71, was one of the world's pre-eminent criminologists. Over four decades, he shaped the nature and direction of the discipline and was at the forefront of almost every major development in the sociology of crime and deviance.

Jock was the leading light of an intellectual movement inspired by the radical political currents of the 1960s that questioned conventional ways of thinking about crime and its control. Despite subsequent shifts of his perspective, this radical sensibility remained undimmed throughout his career. He was instinctively sceptical of organised coercive power and consistently took the side of those affected by it. In later work, he was a fierce critic of short-sighted "get tough" policies and a vigorous opponent of defeatist claims that "nothing works".

He was born William Young in Vogrie, Midlothian. When he was five, his family moved to Aldershot. His grammar school education in the Hampshire military town was a formative experience, not least because it furnished him with the nickname Jock. The school enforced mandatory attendance in a uniformed cadet force. The regimentation and hours of "square bashing" did not sit well with Jock, who, along with a motley group of conscientious objectors, rebelled. It was the first salvo in a career characterised by dogged resistance to unquestioned authority.

Jock secured a place at University College London to read biochemistry, but a chance encounter with the radical criminologist Steve Box convinced him to switch to sociology instead. In 1962 he enrolled at the London School of Economics, where he became inspired by new developments in US sociology. Just as significant was the countercultural revolution taking place outside the university seminar room; and it was this that inspired Jock to co-found the first National Deviancy Conference (NDC) in 1968. Avowedly anti-institutional and highly critical of orthodox criminology, the NDC instigated a decade-long series of interdisciplinary conferences based around emerging research.

At the NDC in 1968 Jock presented his first conference paper, The Role of Police as Amplifiers of Deviancy, the foundation for his first major work, The Drugtakers (1971), a groundbreaking study of bohemian counterculture in 1960s Notting Hill. This text, together with Folk Devils and Moral Panics (1972), authored by his great friend Stan Cohen, introduced the concept of "moral panic", one of the few criminological concepts to be adopted for general use beyond academia. Equally influential was Jock's next work, The New Criminology (1973, co-authored with Paul Walton and Ian Taylor), which infused criminology with an unapologetically critical agenda.

Jock was one of a number of radical LSE graduates who had decamped to Middlesex Polytechnic (now Middlesex University), where the social science department was a hotbed of radical and socialist thought. Soon after arriving, he established a single honours degree and set up one of the first master's programmes in criminology in Britain. In the 1980s he headed the Centre for Criminology at Middlesex and in 1987 was appointed professor.

During this period, Jock laid the foundations for a more engaged "realist" criminology that argued for critical criminologists to take crime more seriously. He argued that law and order was indeed a socialist issue, insisting that the victims of crime are predominantly the poor and the marginalised. In the 1980s he conducted research into victims of crime in several London boroughs, and acted in a formal advisory capacity to the Metropolitan Police Authority.

Working closely with members of the Labour party during the Thatcher years, he encouraged a rethink of their approach to crime and policing. However, he was disappointed with the way in which New Labour dealt with crime after it came to power in 1997, pointing out that Tony Blair's stated commitment to "get tough on crime and the causes of crime" tended in practice to concentrate disproportionately on the first half of the equation.

Jock always maintained an endearing humility and was indifferent to the trappings of status. He enjoyed London, particularly his beloved "Stokey" (Stoke Newington). He remained at Middlesex for 35 years before moving first to New York City, where he took up a position at John Jay College of Criminal Justice at the City University of New York in 2002, and later to the University of Kent.

In 2009 he returned once again to New York, this time as distinguished professor of criminal justice and sociology at the City University of New York Graduate Center. His years in America inspired further intellectual development, culminating in the publication of two volumes, The Vertigo of Late Modernity (2007) and The Criminological Imagination (2011), documenting the cultural shifts associated with late modernity.

In 2008 Jock was awarded the American Society of Criminology's Sellin-Glueck prize for outstanding international contributions to criminology, and in 2012 was the recipient of the British Society of Criminology's outstanding achievement award. Respected for his scholarly activities, Jock was also known for his charisma, humour and a famously warm and relaxed manner.

He is survived by his second wife, Jayne (Mooney), whom he married in 1997, and their sons, Joseph and Fin; his son Jesse, from an earlier marriage; his stepdaughter, Anny; and his brother, Graham.

Jock (William) Young, criminologist, born 4 March 1942; died 16 November 2013

(http://www.theguardian.com/education/2013/dec/04/jock-young#history-link-box)
---