FGS is being extensively modified to take advantage of faster internet connections and mobile viewing.
Click here for details
. Many pages remain in an intermediate state and some links are broken.
Farnborough Grammar School
Prospect Avenue, Farnborough, Hampshire
Telephone : Farnborough 539
Bruce Main-Smith (Memories)

---


Born in 1929, I was a pupil of F.G.S. from its opening day when we lived at Sunnyside (and then Kyle in Pierrefondes Avenue) which still stands on the island just south of Bradford's Garage.

I later went to Farnham Boys' Grammar School during WW2 as an out-of-County pupil along with many other Hampshire lads, it cost 50 bob a term.

In those pre-war days the passenger-carrying miniature railway that went (then) from Attwood's Dairy (next door to F.G.S.) to Blackwater had its locos built and maintained by a Mr. Smith in Prospect Avenue, the track to his house on the south side went across the sports field of F.G.S. The Farnborough end was later resited at Farnborough Car Auctions.

I remember little of my schooldays, only one fellow classmate called Spinks. My father was a Principal Scientific Officer at the R.A.E.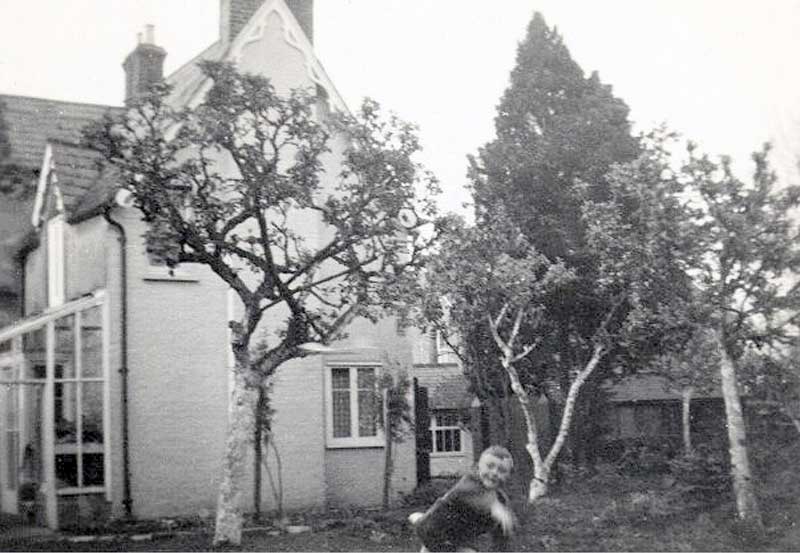 Bruce at 'Sunnyside', Farnborough Road (at the junction with Prospect Avenue) probably in 1936 when he was aged six or seven.
Bruce Main-Smith : July 2010
I asked Bruce if he could expand on his description of the miniature railway and he replied with this most interesting letter.
Malcolm Knight
---