FGS is being extensively modified to take advantage of faster internet connections and mobile viewing.
Click here for details
. Many pages remain in an intermediate state and some links are broken.
Farnborough Grammar School
Prospect Avenue, Farnborough, Hampshire
Telephone : Farnborough 539
A.W. Richards (Big Dick) - 24 July 1959

---


When I first held the negatives up to the light I thought, 'ah, it's old Smudger Smith the physics master'. He lived in a house directly opposite the school but the photograph is not of him. A pity, because that would have been a good excuse to mention the milk bottle tops we used to put in the physics lab light fittings and the unauthorised advertising of Smudger's car for sale in The Farnborough Chronicle. His tolerance of the vaporising bottle tops suggested he had a good sense of humour but The Jab was enraged by the attempted car sale and Smudger's generally good temper was no doubt strained by it. David Beavis provides more information on this incident.

Following the disappointment that I had no pictures of Smithy it took a week or two to remember who I had photographed here. It is Richards, or more commonly, in every sense of the word, Big Dick. 'Big' to distinguish him from another master of the same name who was somewhat small of stature. I believe Big Dick taught English and Geography and was Deputy Head until his retirement in 1959. He died tragically soon afterwards. See Alpha magazine for details.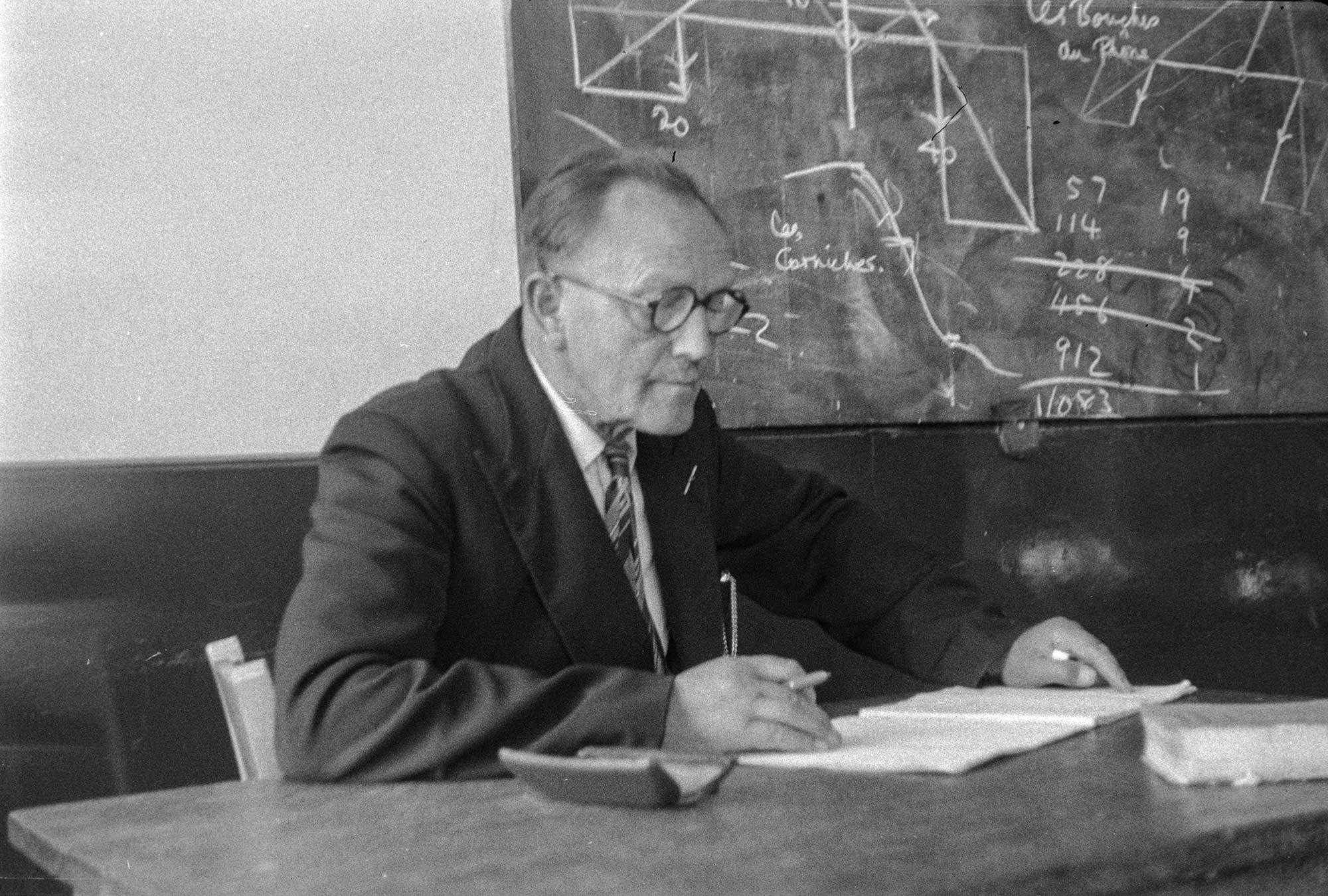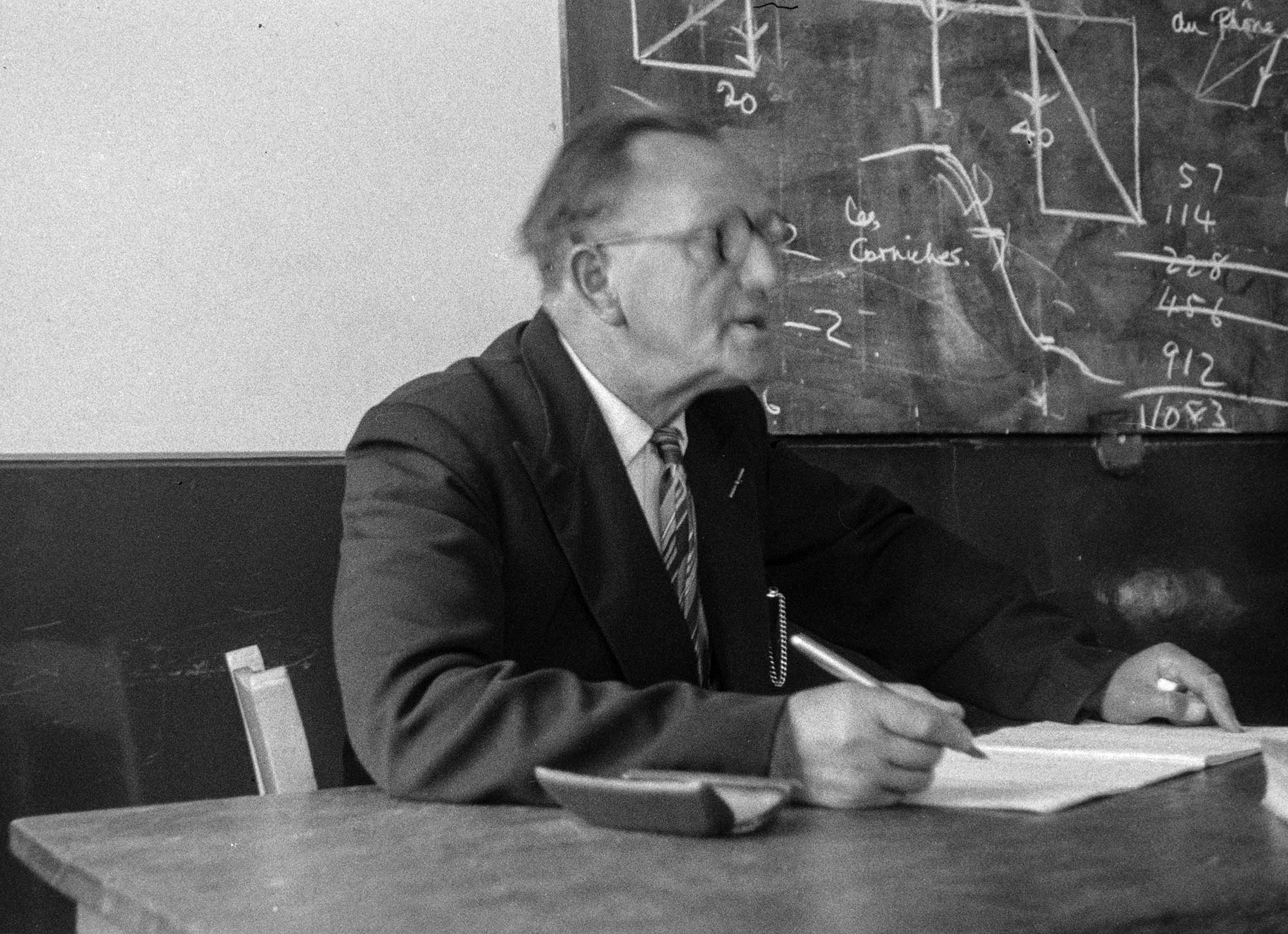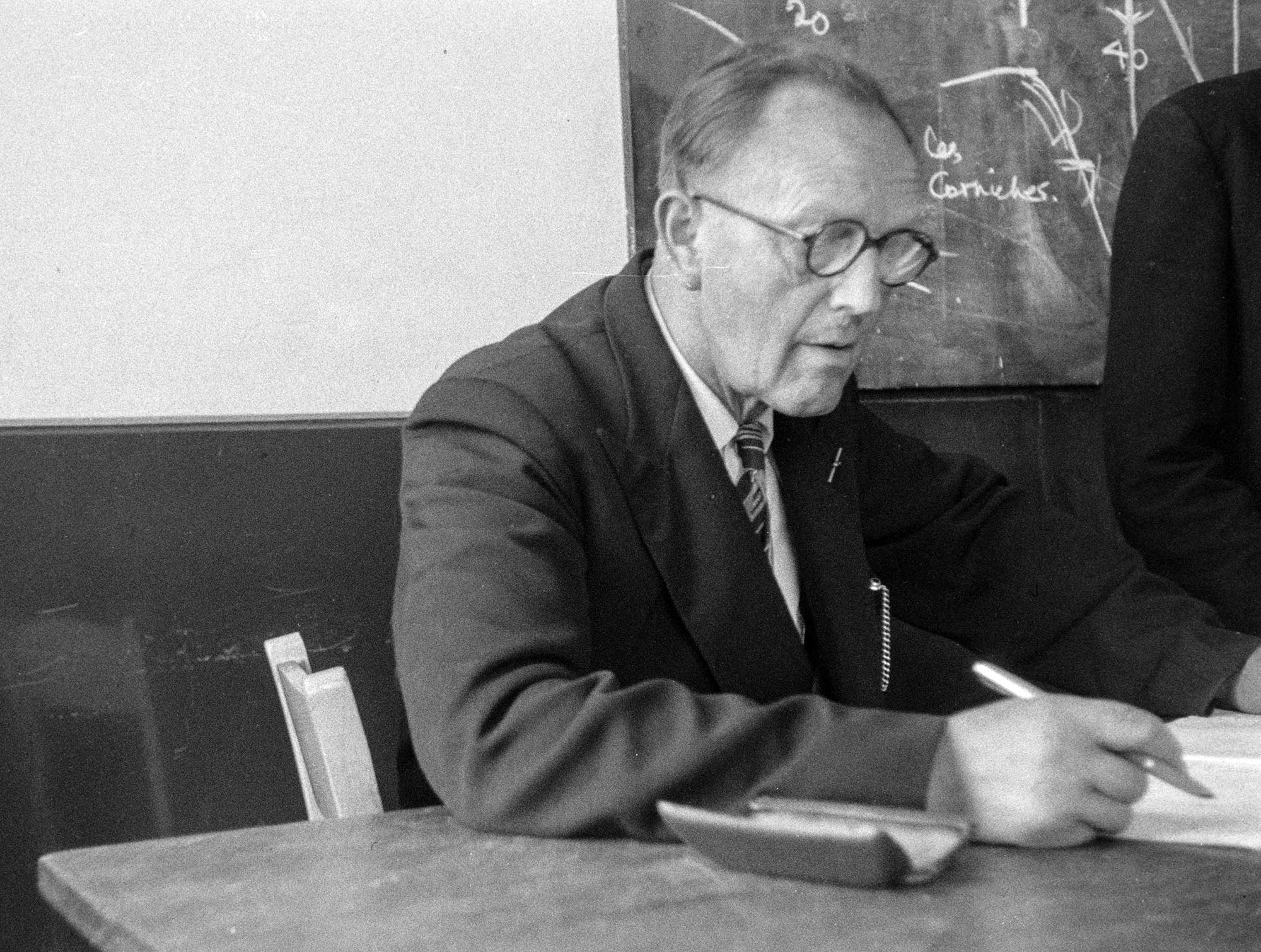 ---