FGS is being extensively modified to take advantage of faster internet connections and mobile viewing.
Click here for details
. Many pages remain in an intermediate state and some links are broken.
Farnborough Grammar School
Prospect Avenue, Farnborough, Hampshire
Telephone : Farnborough 539
Dr. Julian Taplin
1937 - 2016
An obituary by Mike Penrith

---


I am sad to report the death of Dr. Julian Taplin in Wilmington, North Carolina, a former Fleet boy and good friend. I corresponded with him until 2003 when I lost contact following his triple heart bypass operation.

He became well known in both Delaware and China where he built a school. The local press reported Julian's death as follows…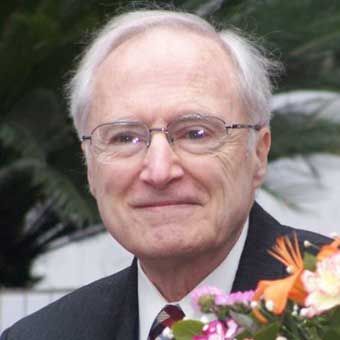 Julian Robert Taplin died in a Wilmington hospital after a short but intense battle with a severe respiratory illness on January 18th 2016, aged 78.

Born in England in 1938, Julian attended Farnborough Grammar School. After his military service with the US Army, he enjoyed a long career as a clinical psychologist in Portland, Oregon where he raised his children and later in Wilmington, DE where he served as Director, Division of Child Mental Health Services and retired in 2001.

He served as Guest Professor at Sichuan Academy of Social Science since 1998 and published more than 15 books in Chinese. In retirement, Julian continued to bless many lives through his teaching, book writing, and relationships in China over the next 15 years. He was granted an honorary citizenship by the City of Chengdu.

Many there affectionately called him 'teacher' or 'uncle'. His heart's work in China culminated in the building of the Da Wo YouAi Hope School in rural Sichuan Province, where hundreds of Chinese youths were given the opportunity to learn and grow in their early educational years.
Mike Penrith - June 2016
---