FGS is being extensively modified to take advantage of faster internet connections and mobile viewing.
Click here for details
. Many pages remain in an intermediate state and some links are broken.
Farnborough Grammar School
Prospect Avenue, Farnborough, Hampshire
Telephone : Farnborough 539
Cove Infants School
1950

---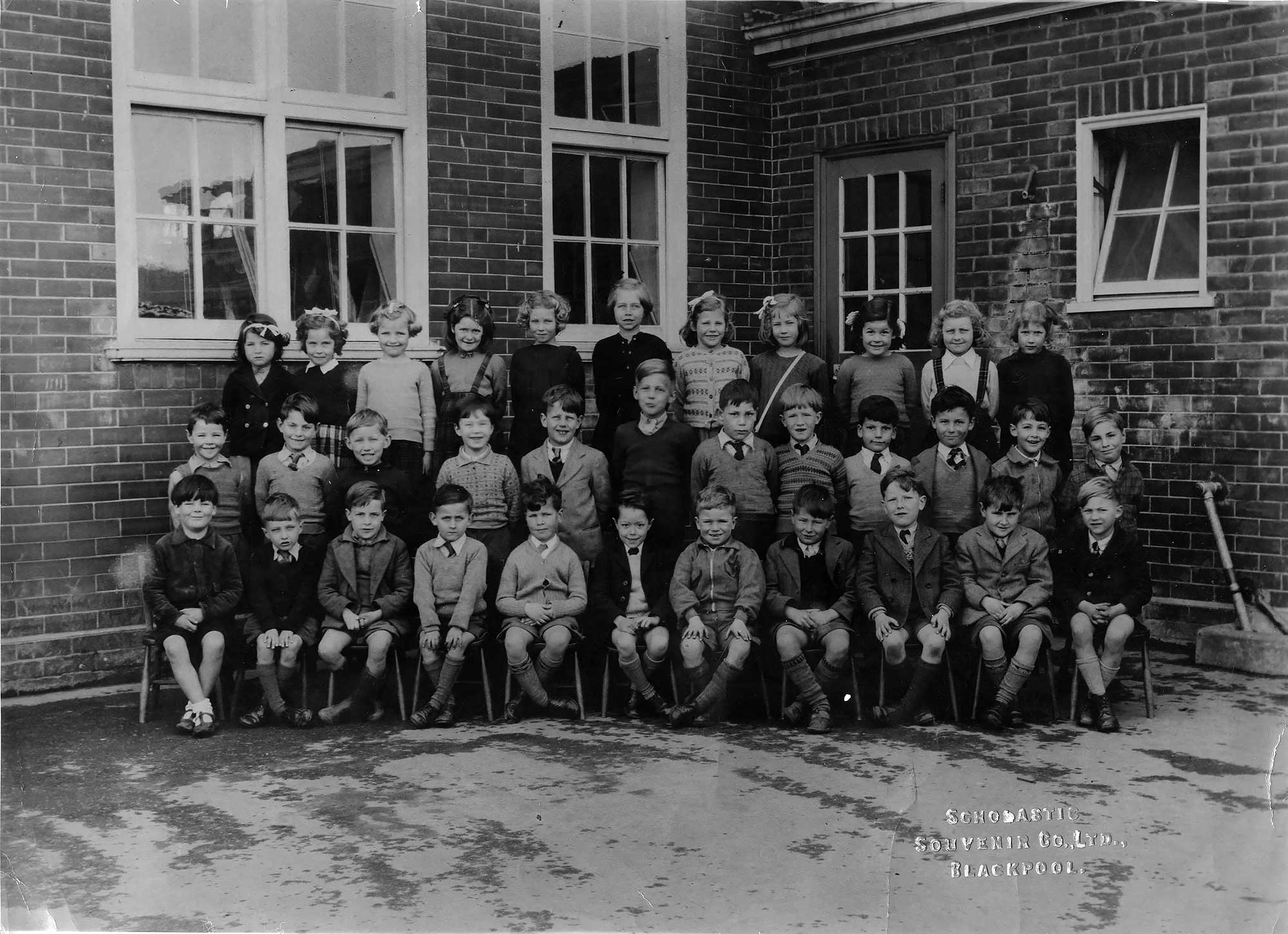 At back row left, is Gillian Dibbs, at position 3 may be Sheila Tracey and position 5 Marilyn McAlpine.
Row 2 position 1, Ian McDonald, next is Ian Hockney, at No. 3 is Barry James, No. 4 may be Anthony Goddard, 7 is John Smallbones, 9 is Malcolm Knight and at the end (right), George Payne.
Front Row position 5 is Christopher Hazell, at 6 is Brian Surtees and 9 is John Sherwin. Some of the little urchins in the front row were every bit as rough as they look!
---