FGS is being extensively modified to take advantage of faster internet connections and mobile viewing.
Click here for details
. Many pages remain in an intermediate state and some links are broken.
Farnborough Grammar School
Prospect Avenue, Farnborough, Hampshire
Telephone : Farnborough 539
Miles-Booy
Circa 1972

---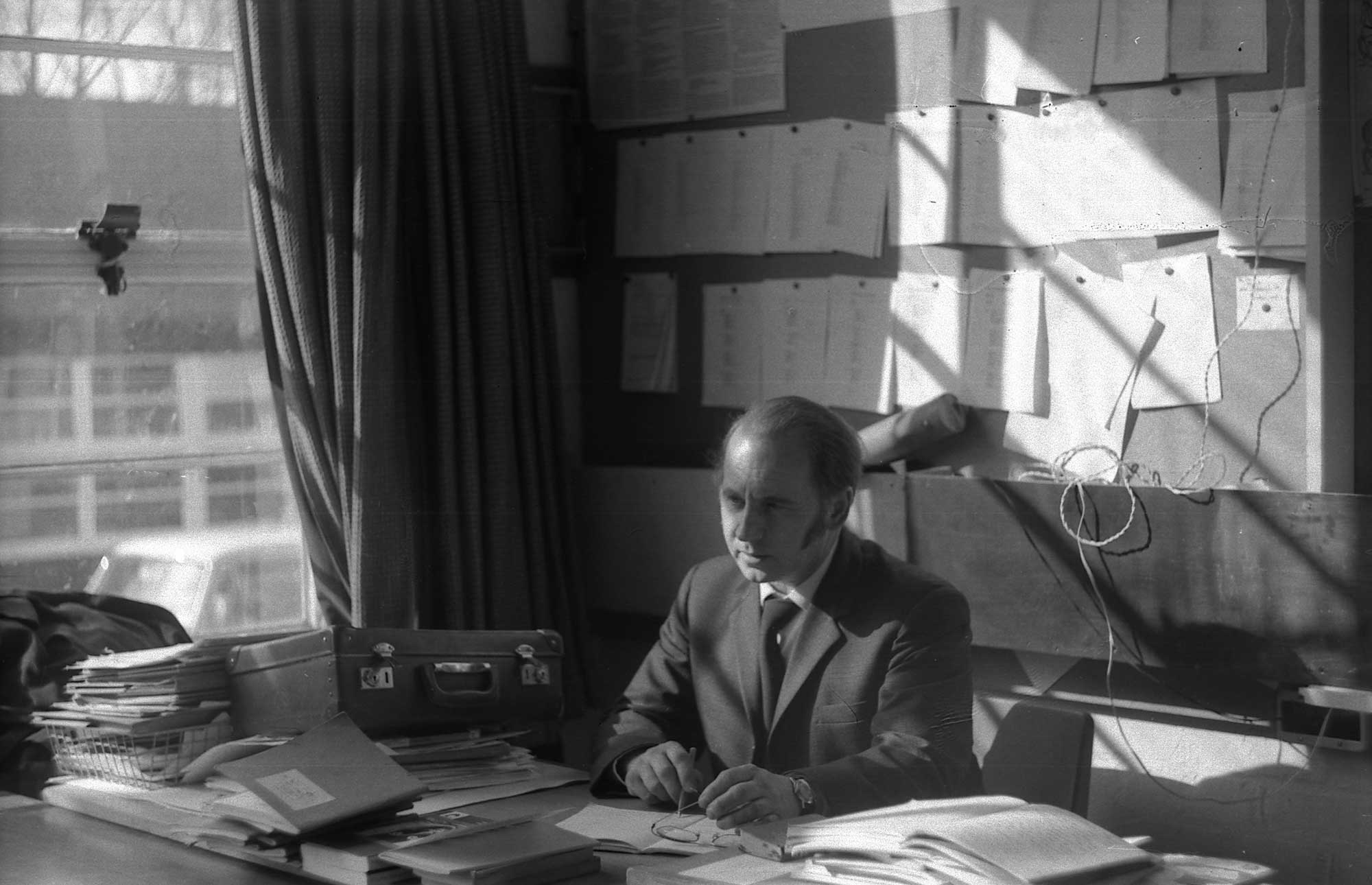 Miles-Booy in his office
Believed to be responsible for the unwelcome early retirement of Doc. Naish.
Photograph by permission of Andrew Latty. FGS 1966 - 1973.
---