FGS is being extensively modified to take advantage of faster internet connections and mobile viewing.
Click here for details
. Many pages remain in an intermediate state and some links are broken.
Farnborough Grammar School
Prospect Avenue, Farnborough, Hampshire
Telephone : Farnborough 539
Cove Home Guard (Hampshire Regiment)
Including 'Pop' Edwards

---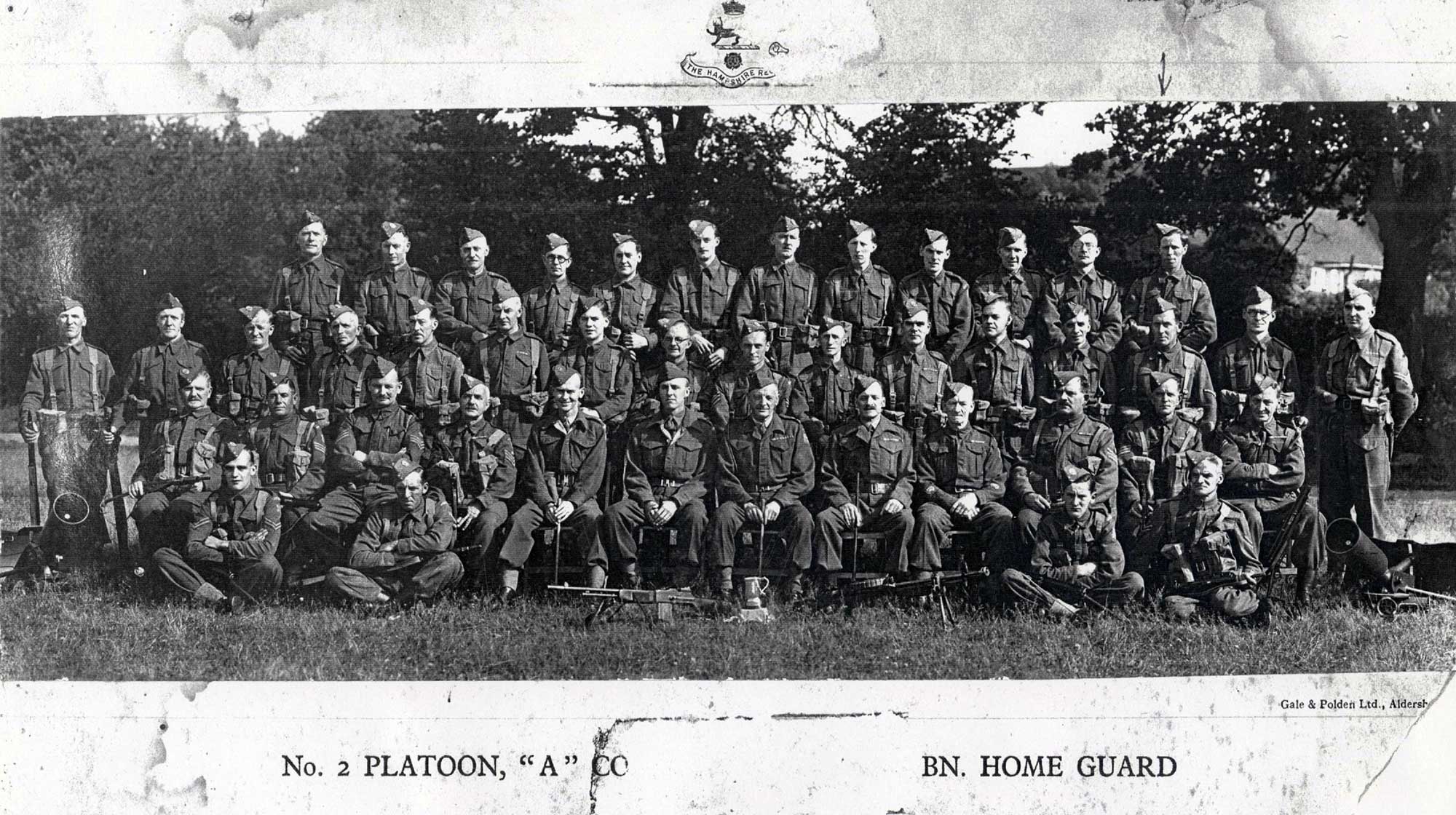 The Home Guard. Cove Junior teacher 'Pop' Edwards standing on the extreme right.
Photo by permission of Philip Fouracre
---