FGS is being extensively modified to take advantage of faster internet connections and mobile viewing.
Click here for details
. Many pages remain in an intermediate state and some links are broken.
Farnborough Grammar School
Prospect Avenue, Farnborough, Hampshire
Telephone : Farnborough 539
The Teaching Staff - 1957

---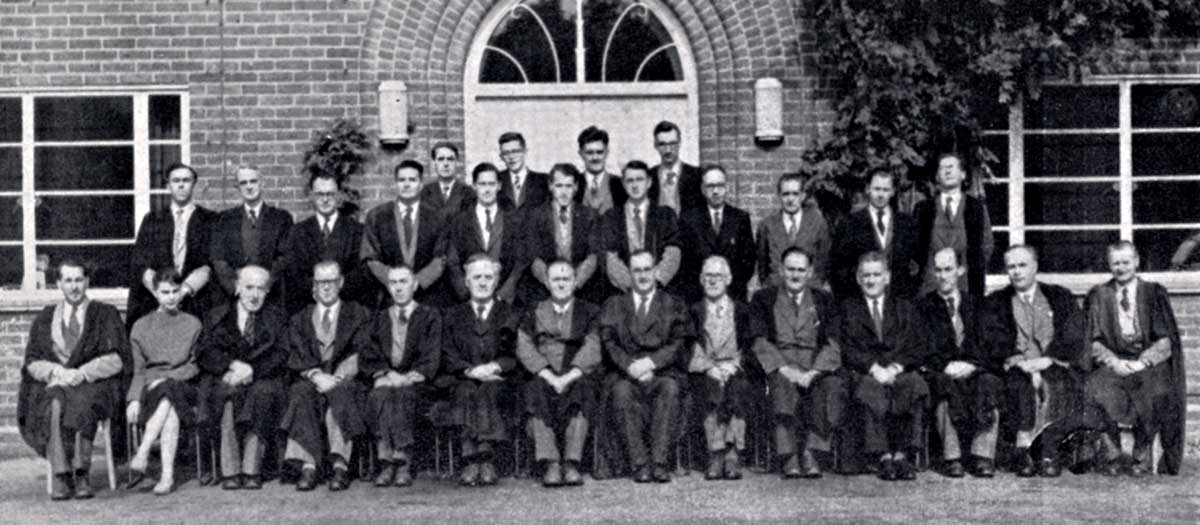 Rear Left to Front Right

Styles, Eversfield, Colin Wilson, Eltringham.
John Attree, Sewell, L.K. Upton, Rogers, Basil Jowett, William Raynor, Joseph Thomas, Barrett, Richards, Derek Miles-Booy, Jones.
Sweet, Mlle. Renée Moreau, Thomas Grosch, Edward Foster, Mills, Smith, A.W. Richards, J.A. Bourne, Miles, Naish, Bishop, Bullock, Thomas Pascoe, Wallace Cotgreave.
---