FGS is being extensively modified to take advantage of faster internet connections and mobile viewing.
Click here for details
. Many pages remain in an intermediate state and some links are broken.
Farnborough Grammar School
Prospect Avenue, Farnborough, Hampshire
Telephone : Farnborough 539
Jonah!
Circa 1972

---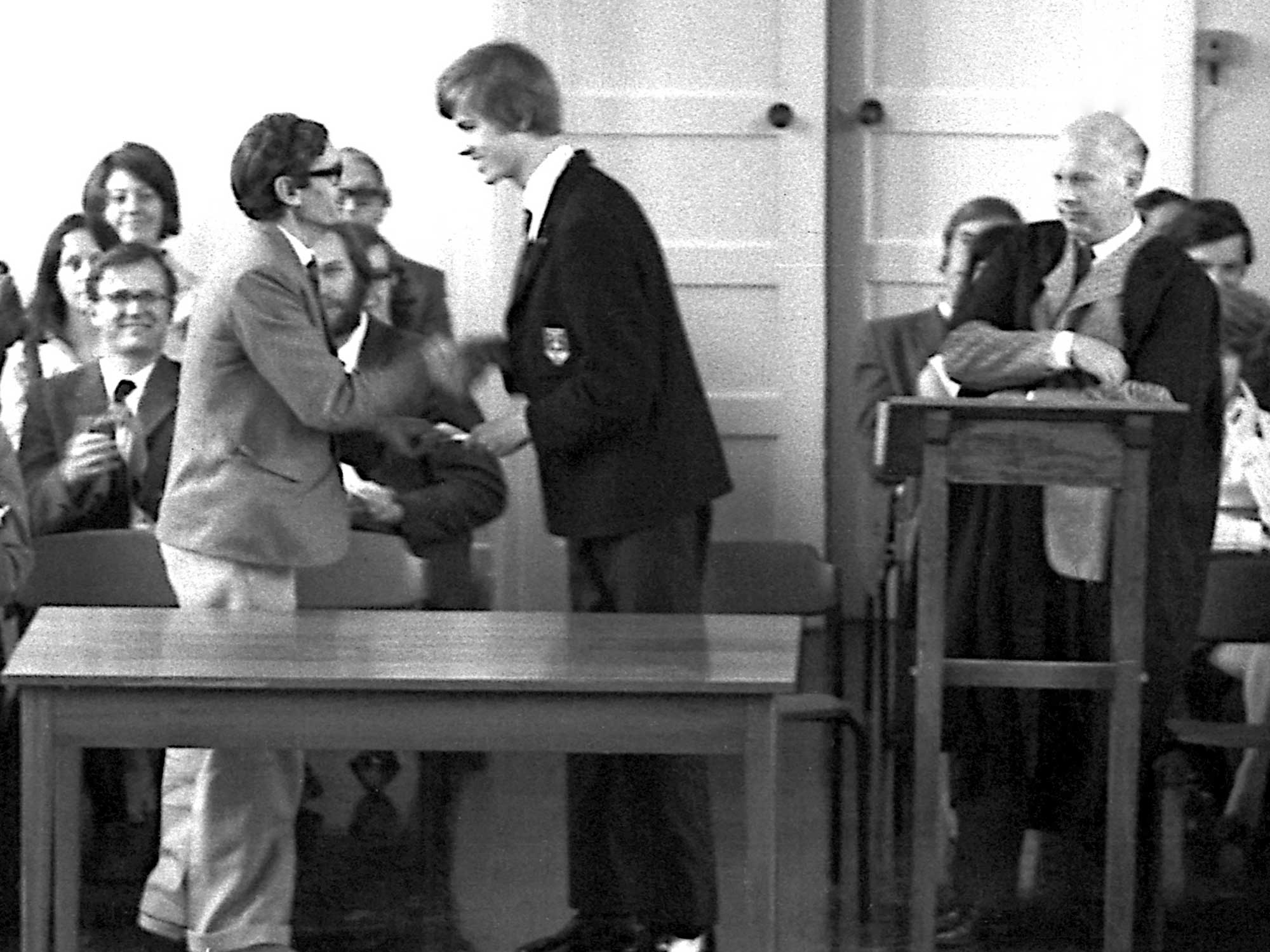 Headmaster H.D. Frankland on the right. (JAB had retired.)
Head boy Stephen Timms making a presentation to Mr. Jones, Biology and Geography circa 1972. I hold him personally responsible for the only GCE at O or A level that I ever failed! (Biology.)
Comment by Malcolm Knight
Photograph by permission of Andrew Latty. FGS 1966 - 1973.
---