FGS is being extensively modified to take advantage of faster internet connections and mobile viewing.
Click here for details
. Many pages remain in an intermediate state and some links are broken.
Farnborough Grammar School
Prospect Avenue, Farnborough, Hampshire
Telephone : Farnborough 539
Lunch time
Circa 1972

---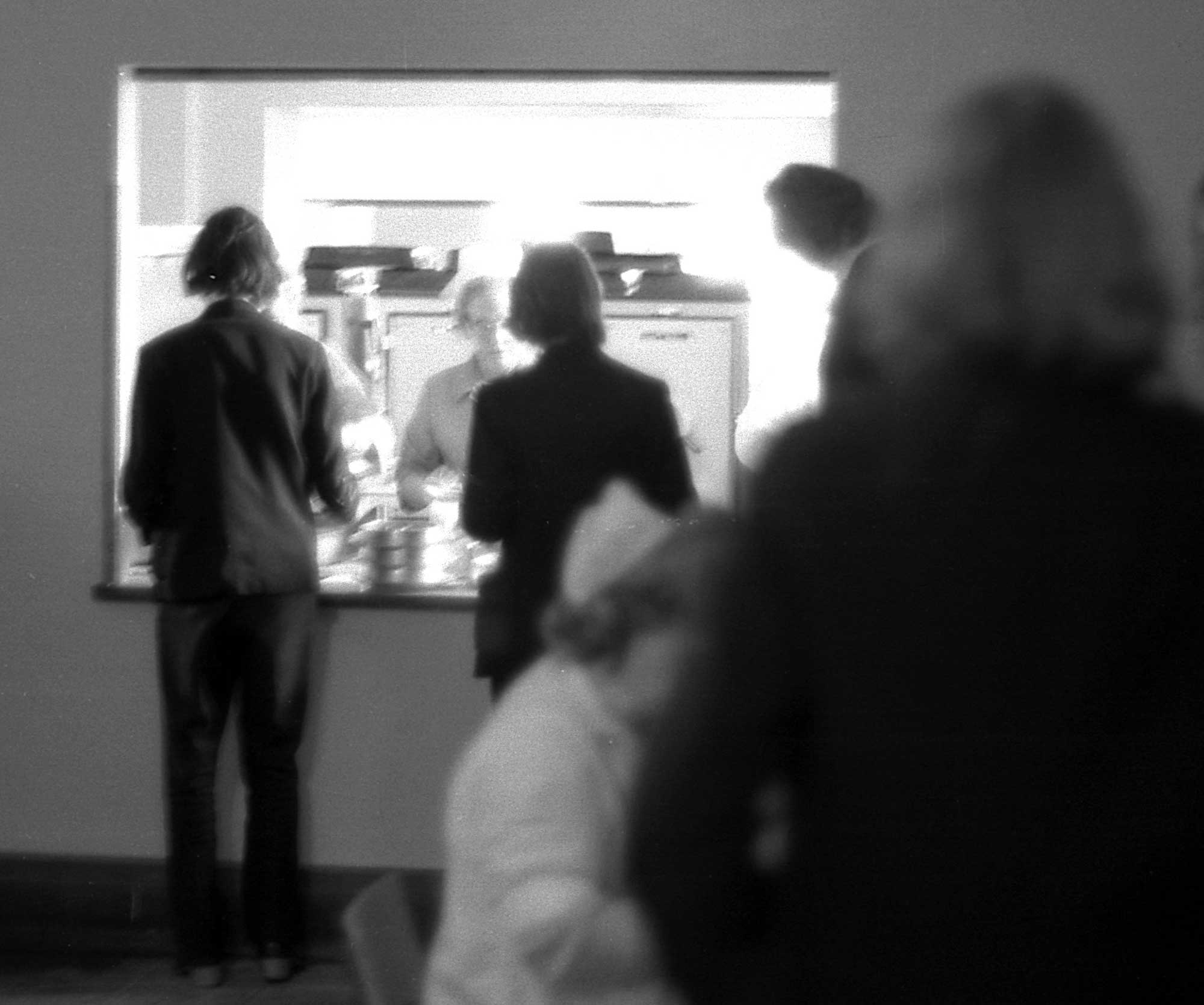 Serving dinner while Prefects managed the queue.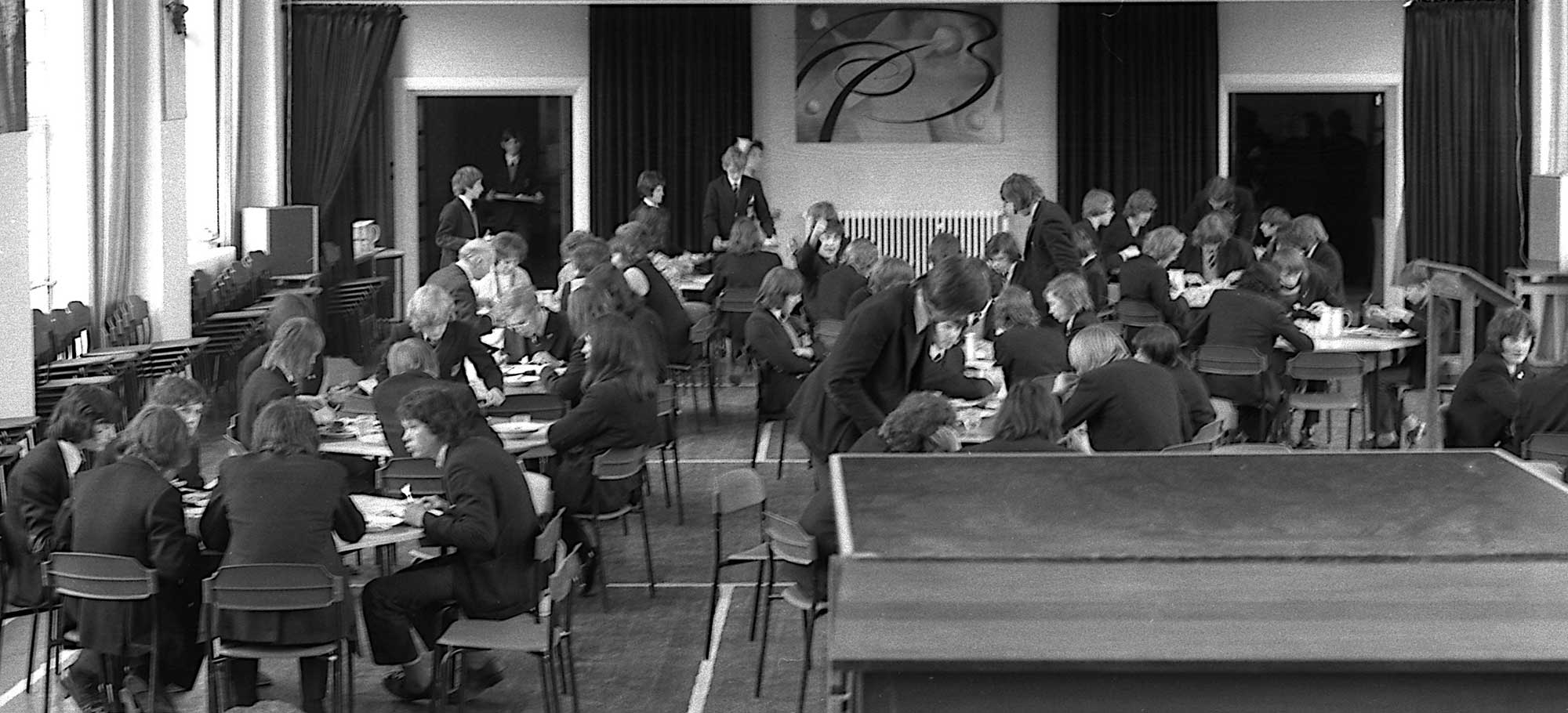 In the 1950s it was called the refectory and on the top floor above the gymnasium/assembly hall.
Photographs by permission of Andrew Latty. FGS 1966 - 1973.
---