FGS is being extensively modified to take advantage of faster internet connections and mobile viewing.
Click here for details
. Many pages remain in an intermediate state and some links are broken.
Farnborough Grammar School
Prospect Avenue, Farnborough, Hampshire
Telephone : Farnborough 539
Cove Infants/Junior School
Class photographs

---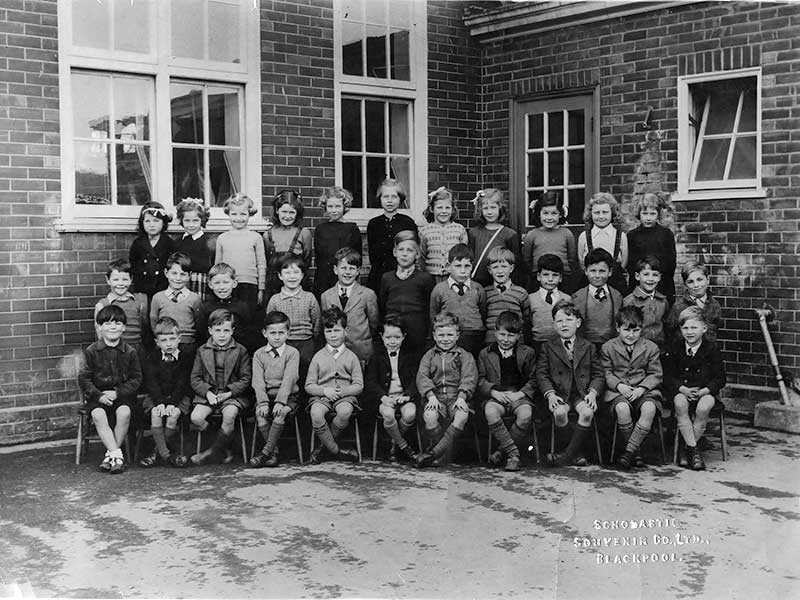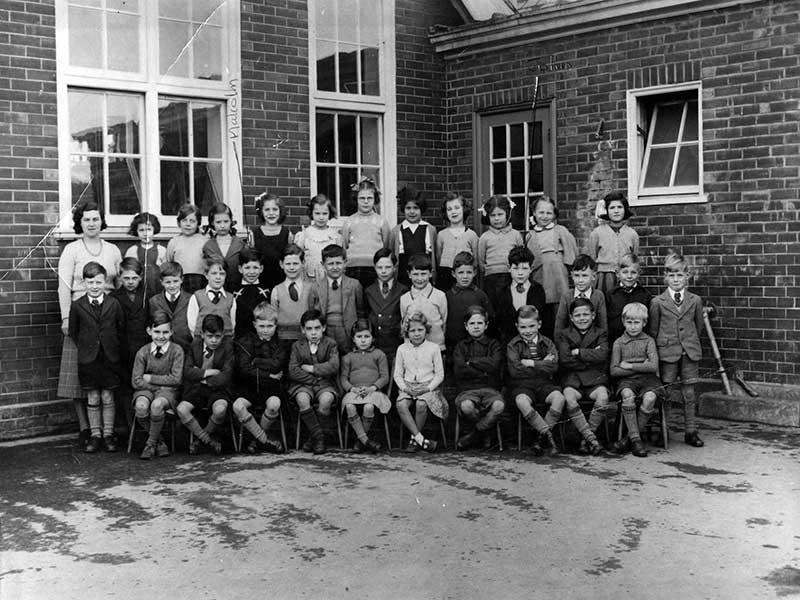 Infants (Left) Juniors (Right)
The rain pattern on the ground indicates that the two group photographs which appear alongside were taken on the same day. I am not pictured in the same class as the majority of my F.G.S. friends. This is because my birthday is in late September and the school couldn't make up its mind whether I should be oldest or youngest in the class. The latter was eventually chosen which is why I first entered F.G.S. when only ten years old. Not a good idea in my opinion.
Comment by Malcolm Knight.
Click either image to see the full screen version.
---