FGS is being extensively modified to take advantage of faster internet connections and mobile viewing.
Click here for details
. Many pages remain in an intermediate state and some links are broken.
Farnborough Grammar School
Prospect Avenue, Farnborough, Hampshire
Telephone : Farnborough 539
End of Term - 23 July 1959

---


These photos were all taken on the penultimate day of term just after the GCE 'O' Level results came out. Quite a lot of the crowd left school the next day never to be seen again. 'A' Level study must have been all work and no play because it seems I did not bring my camera back to school for a further two years. However it was with a roll of out of date Ektachrome colour slide film which a photographer friend of my father's would occasionally pass on to me. With an eye firmly on its scarcity and the cost of development, I shot just three photos. Unlike Kodachome, Ektachrome has not survived the ravages of time well.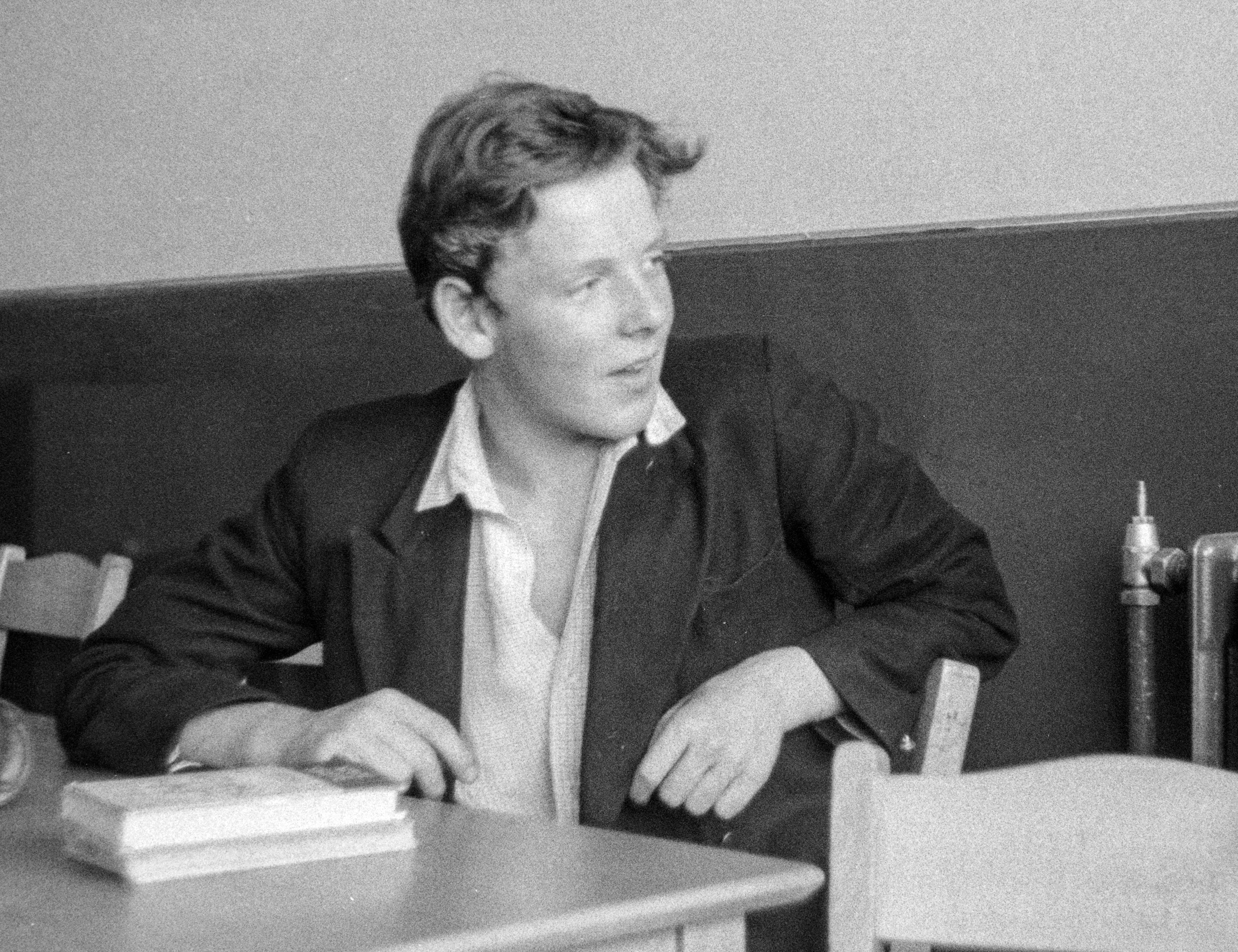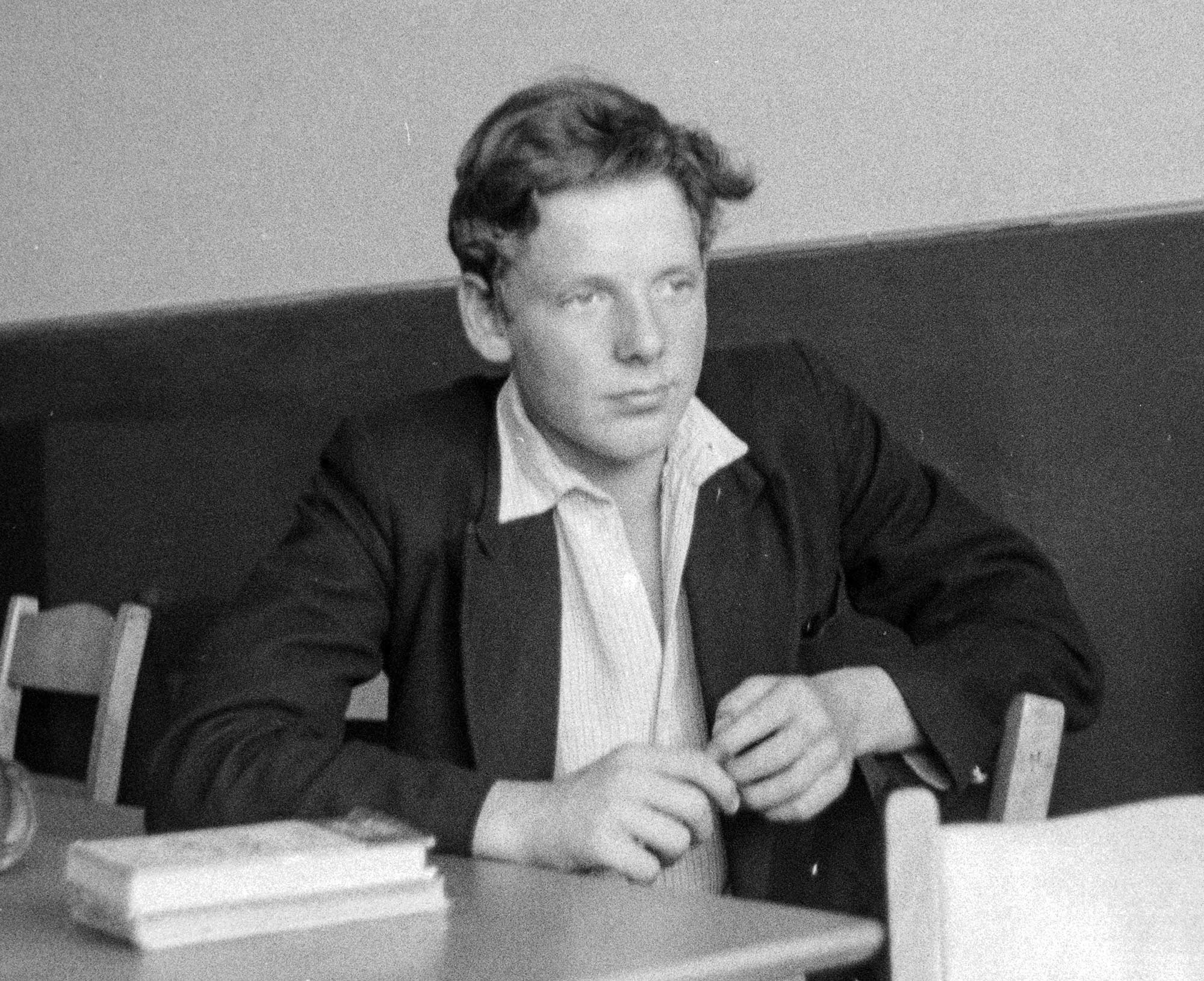 Andrew Young?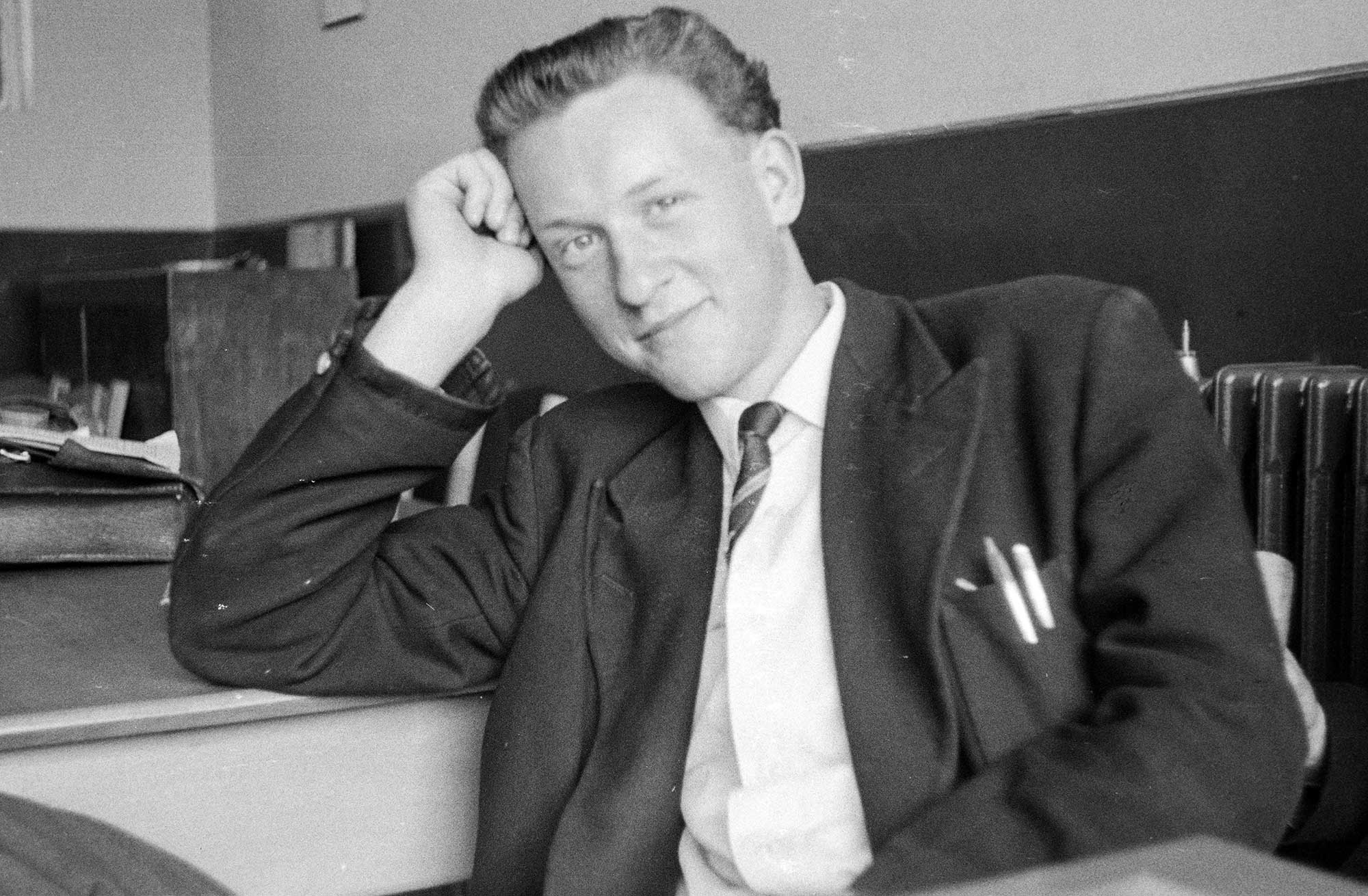 The man with no name.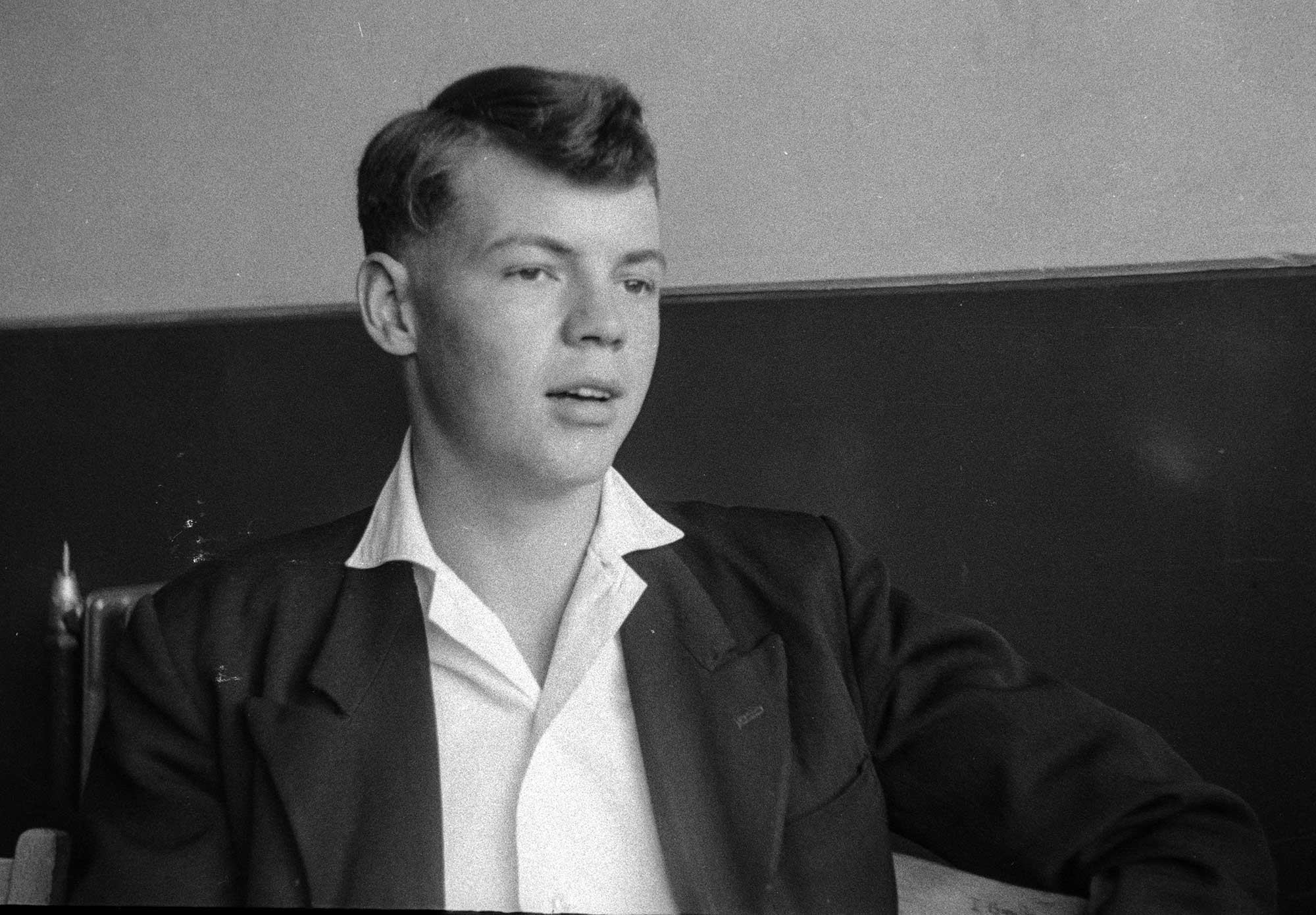 Allen Brydges.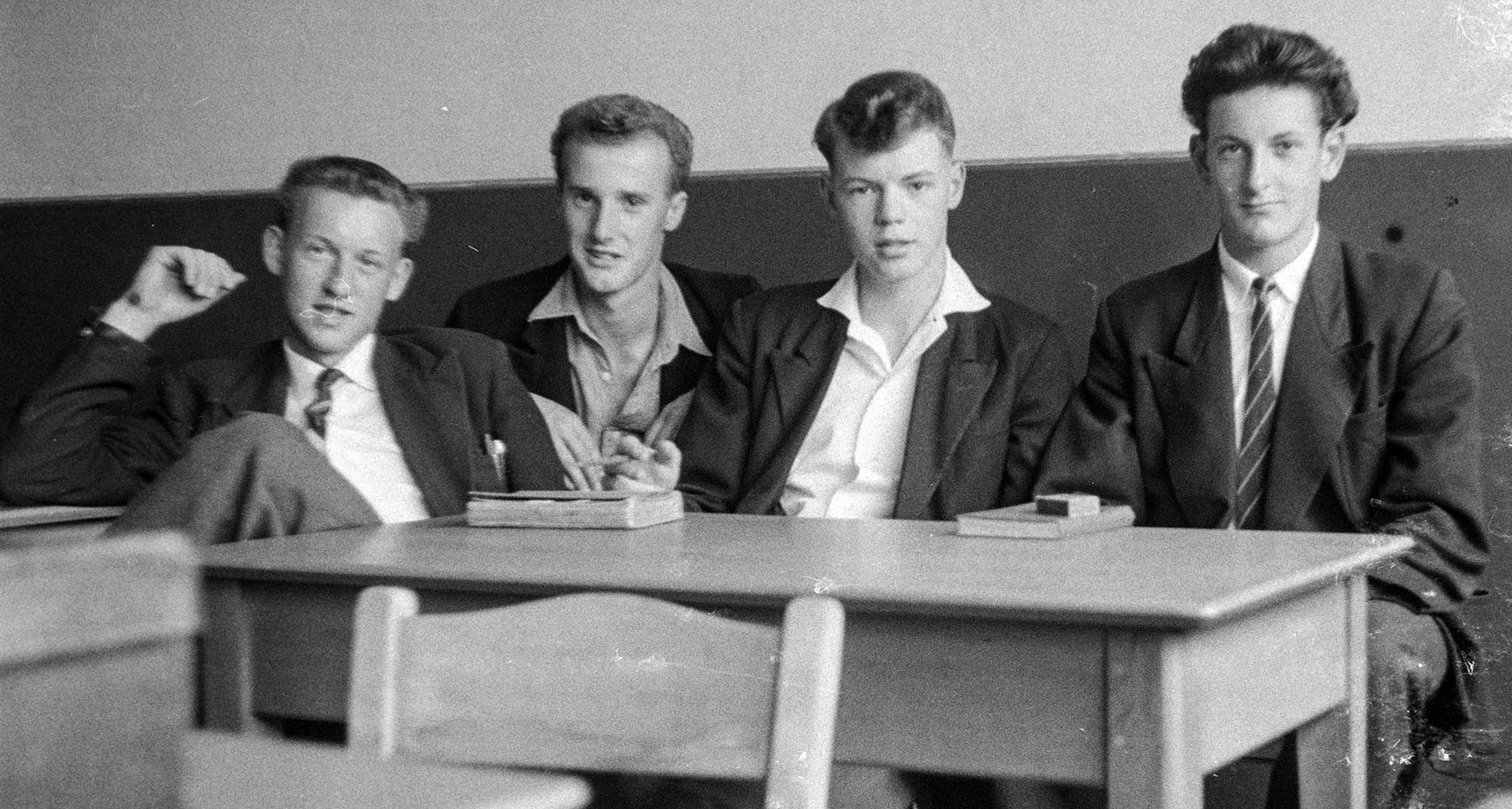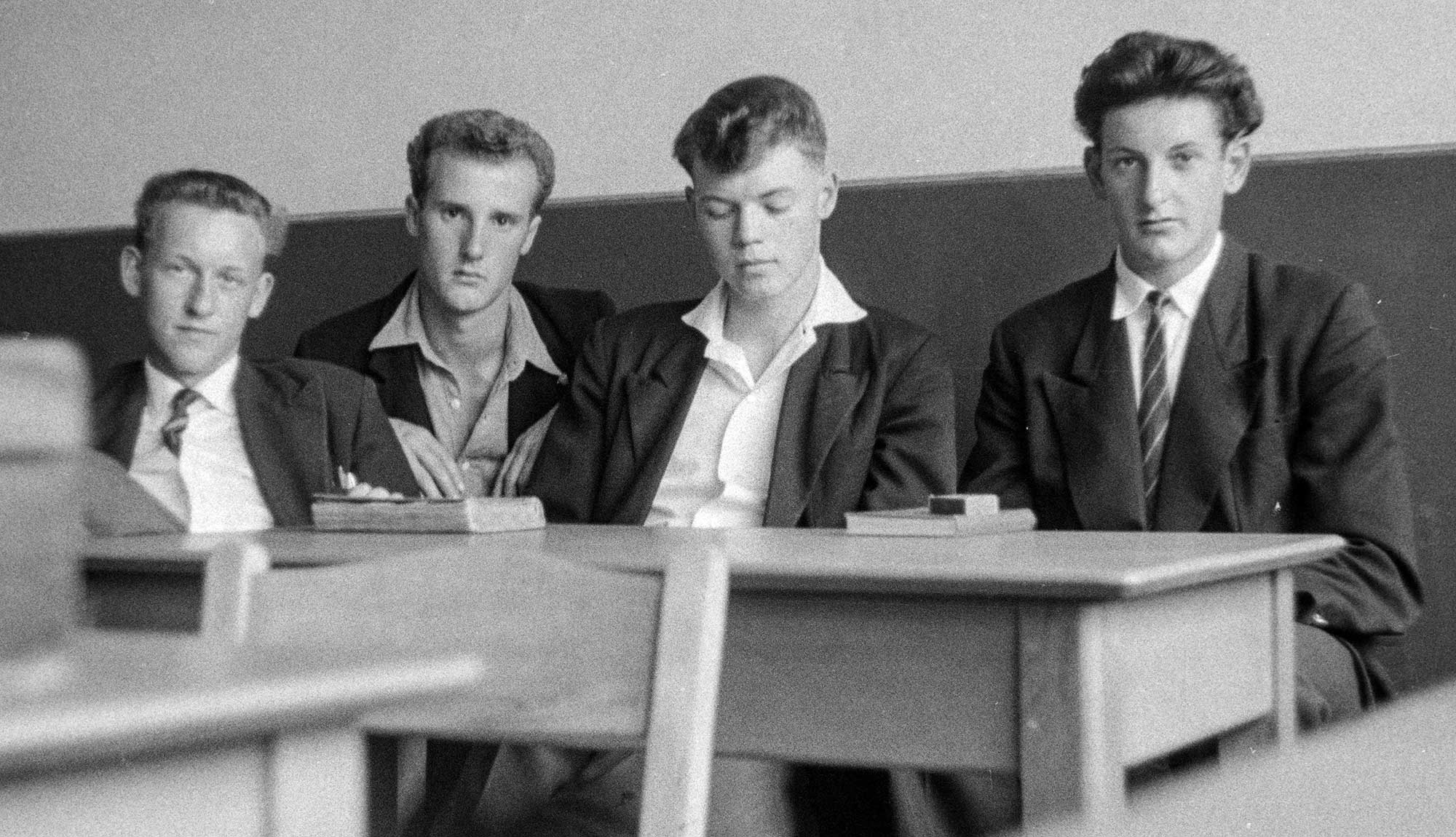 Ian Bonham and Allen Brydges (Centre).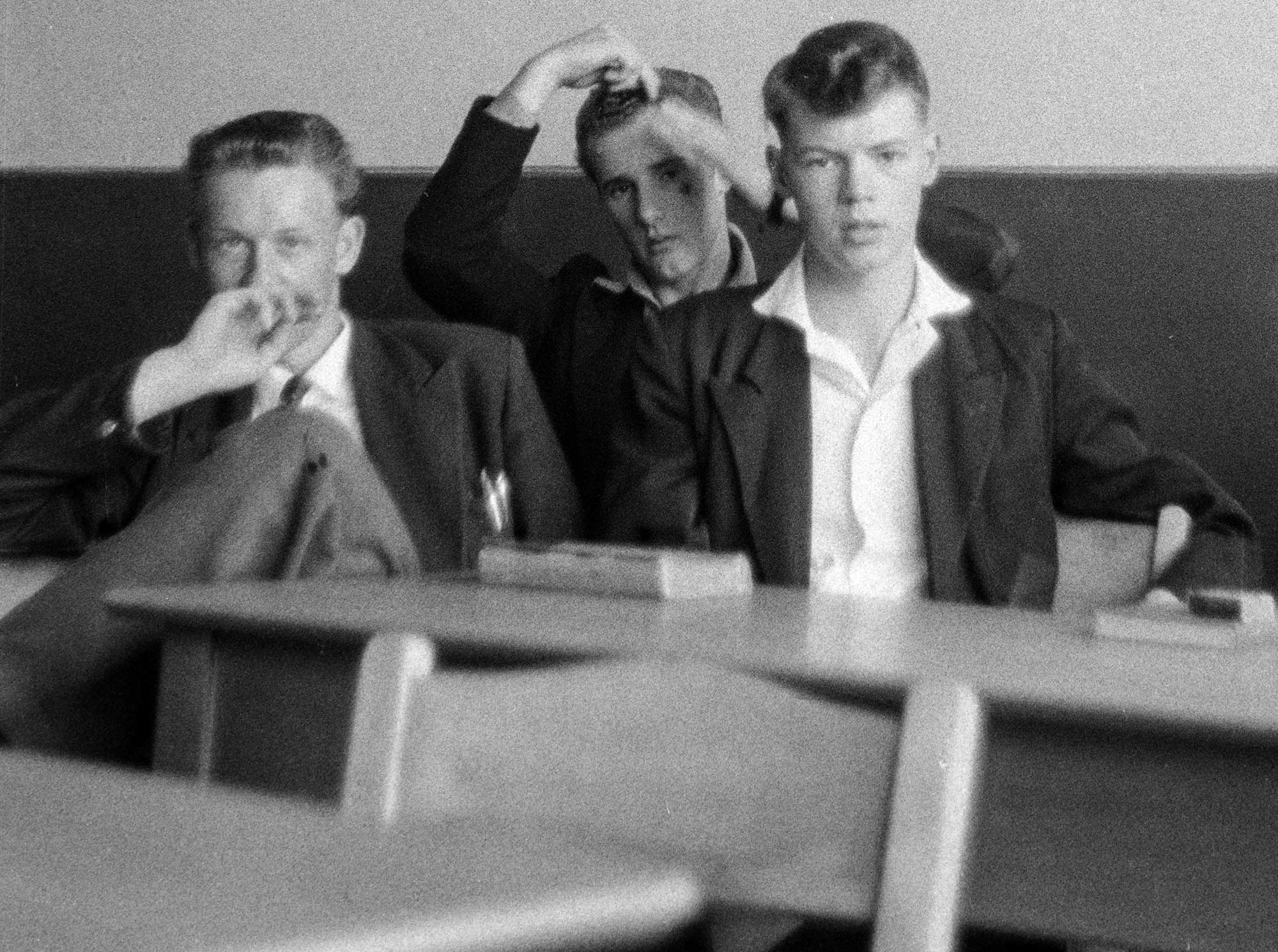 Allen Brydges (Right).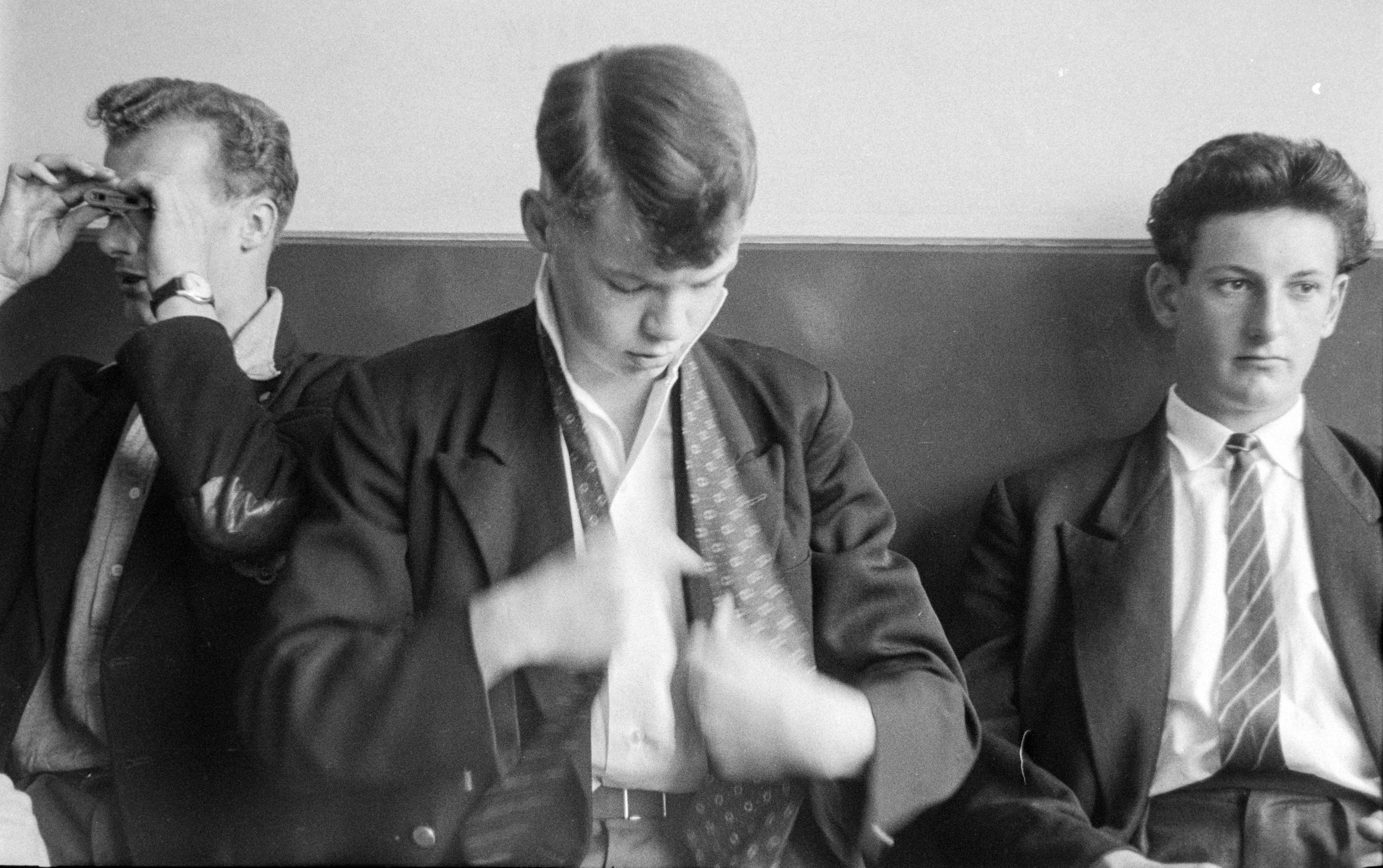 Ian Bonham playing with the rangefinder I used with the camera, long before the days of auto-focus lenses.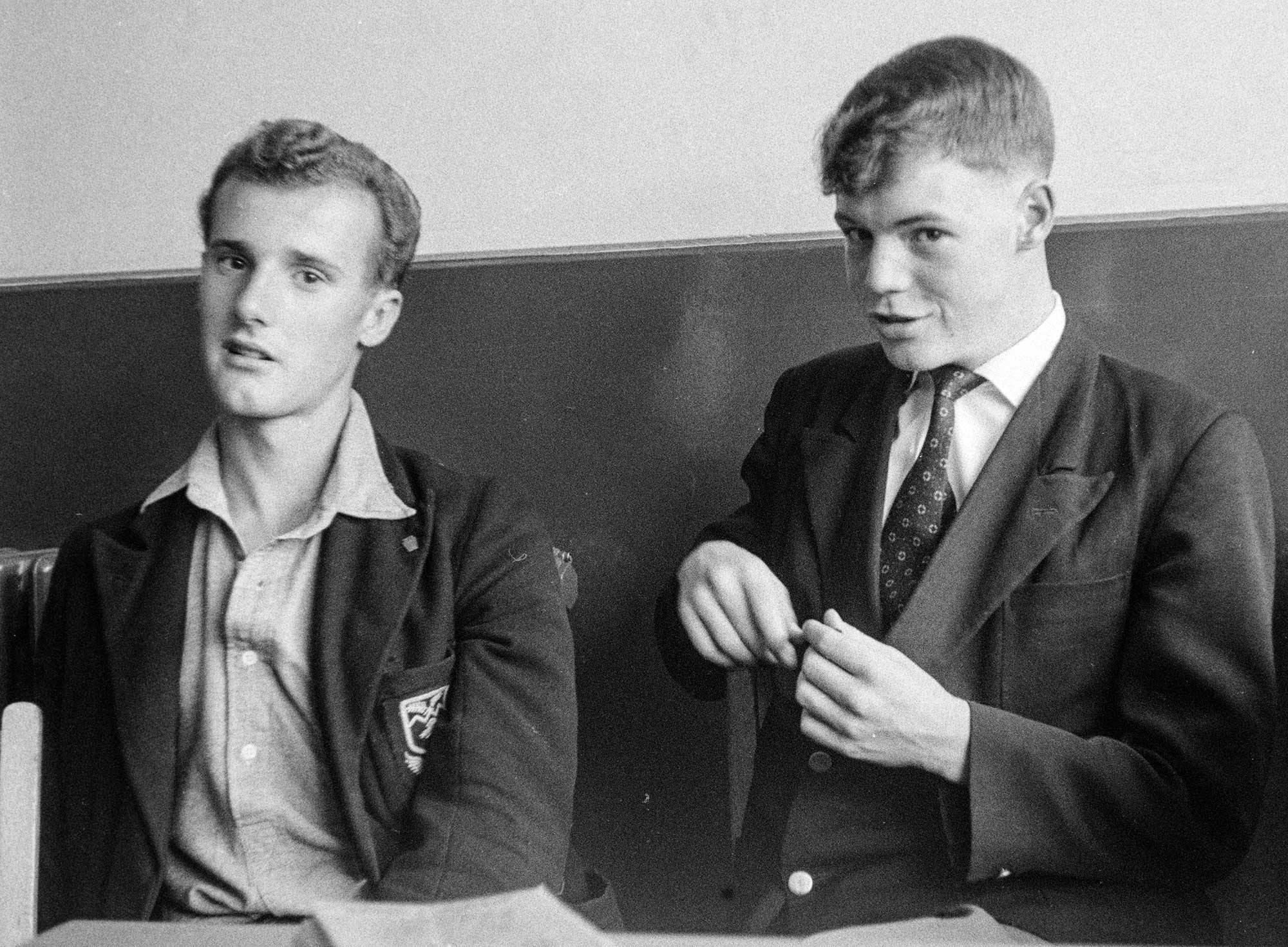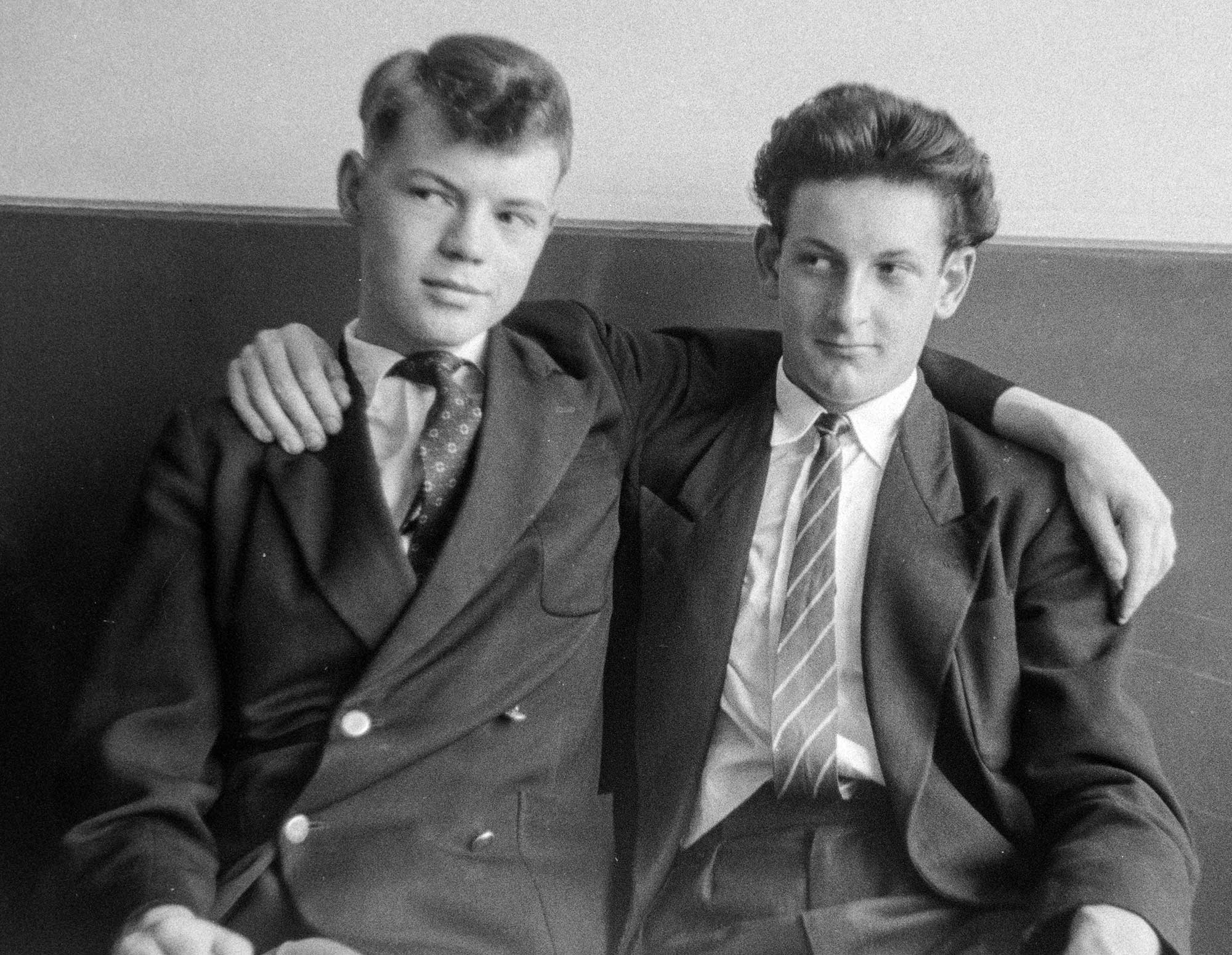 Allen Brydges (Left).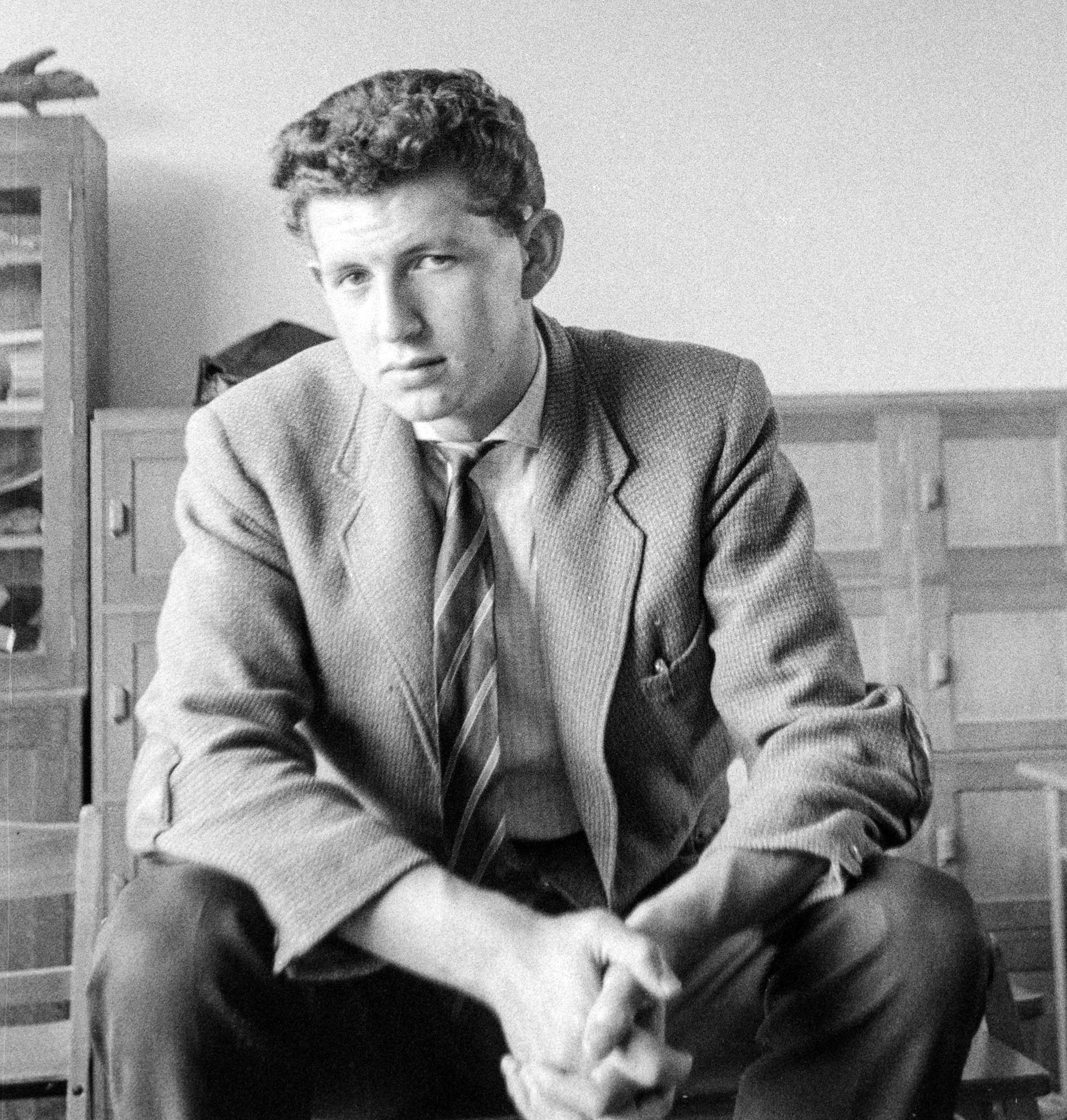 Gerald Middleton.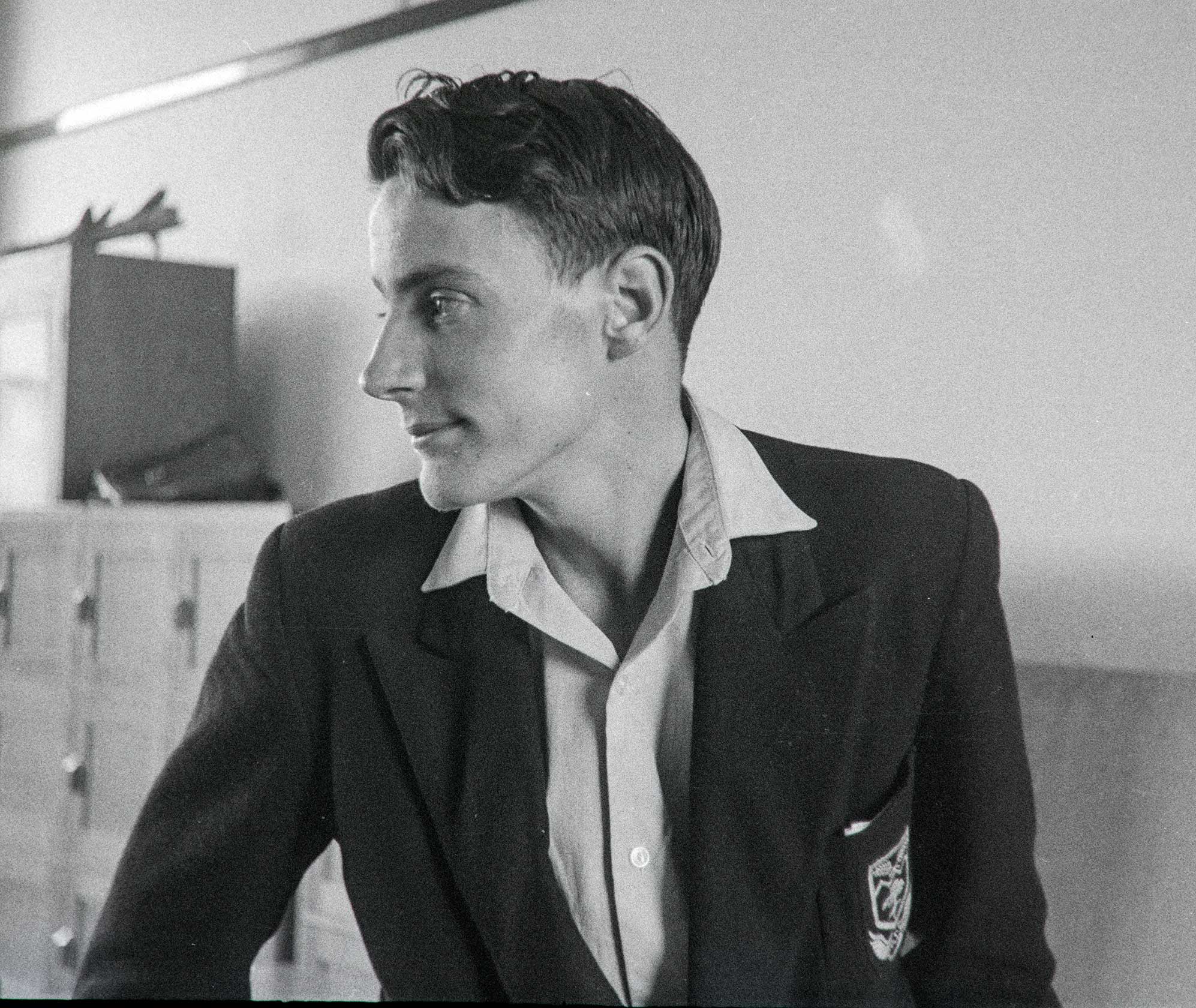 Michael Clegg.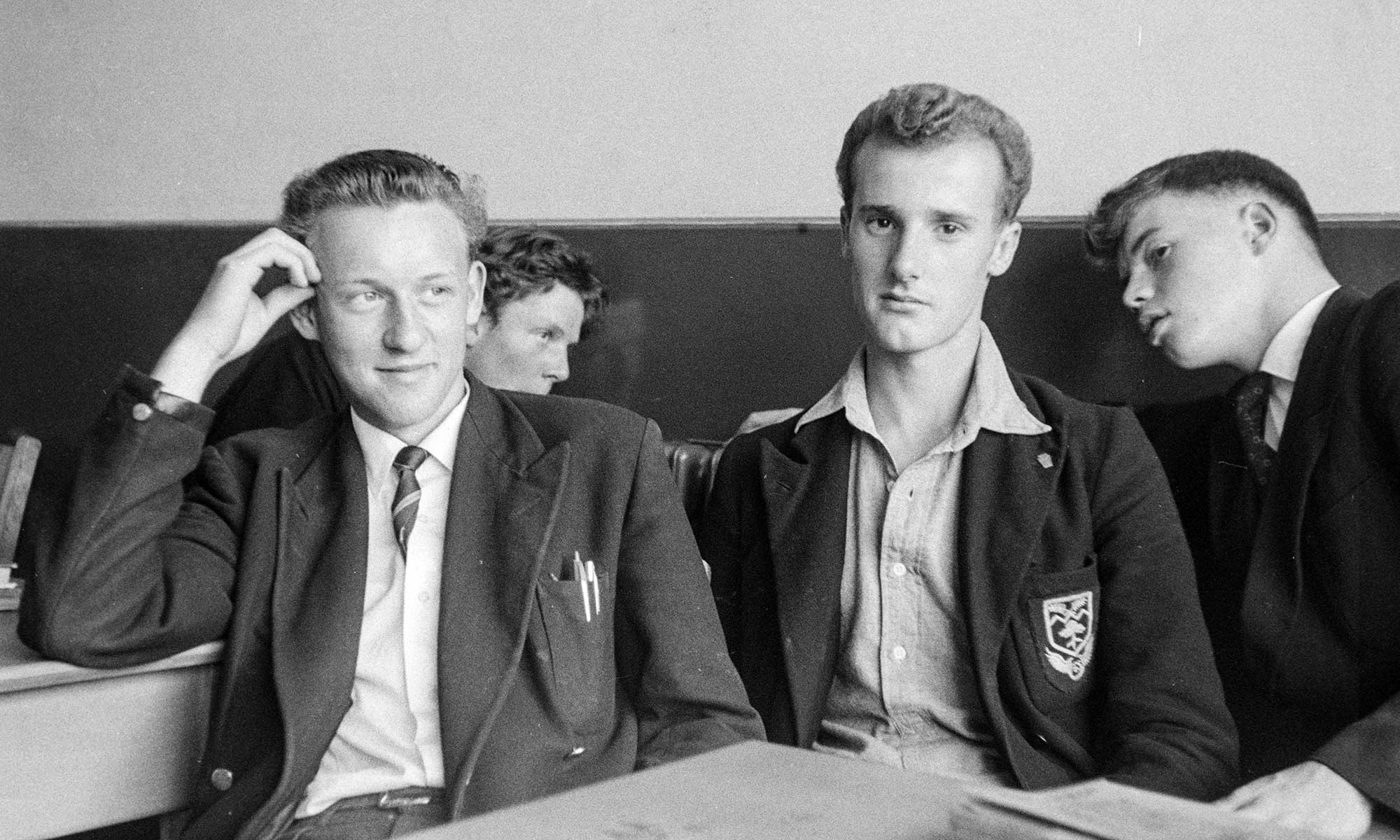 Ian Bonham (Centre).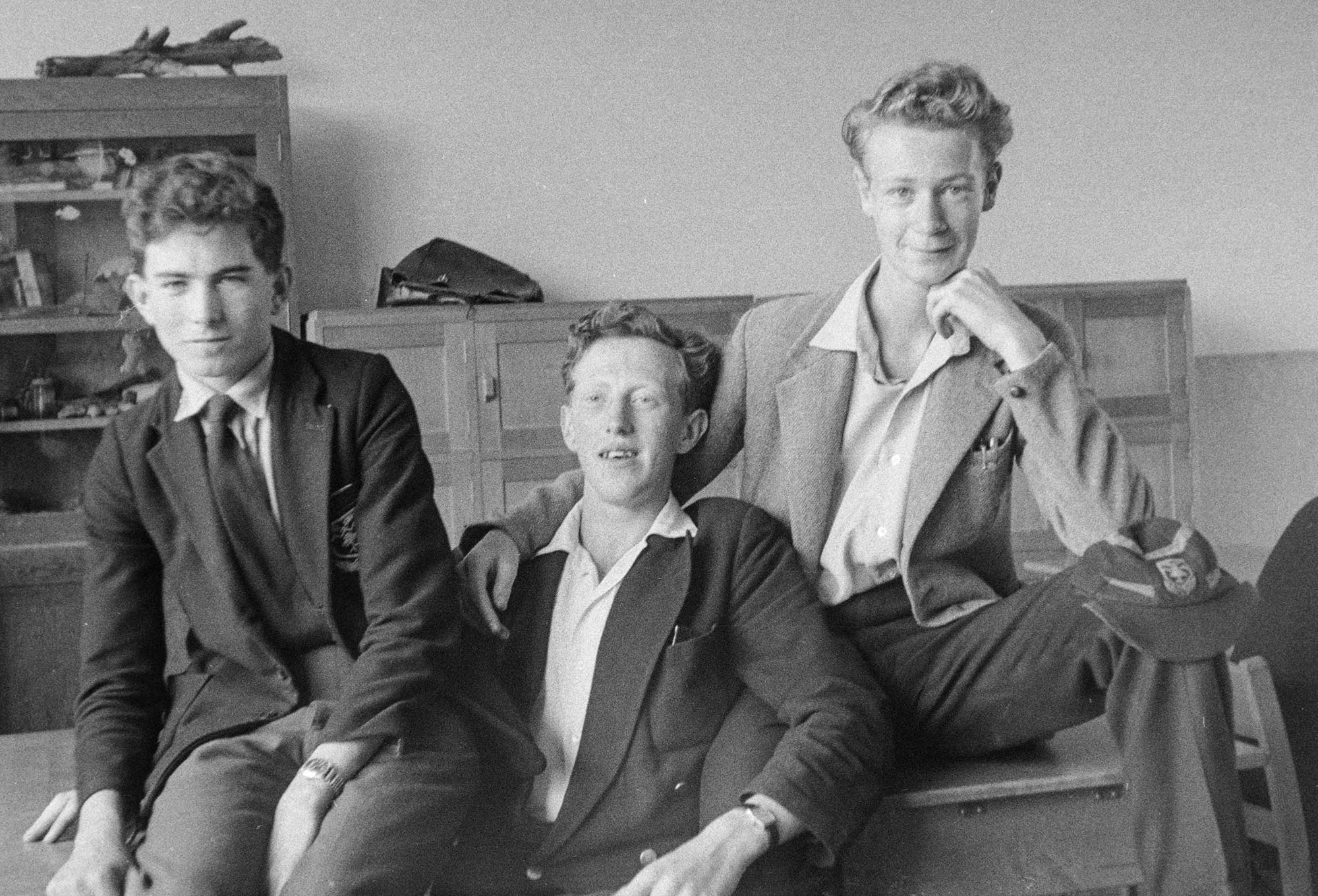 Owen sitting on the left who remained at school for another year. Owen was I think his first name rather than last. In the middle William Pink and in the light coloured blazer - I'm not sure. Smith perhaps?
---