FGS is being extensively modified to take advantage of faster internet connections and mobile viewing.
Click here for details
. Many pages remain in an intermediate state and some links are broken.
Farnborough Grammar School
Prospect Avenue, Farnborough, Hampshire
Telephone : Farnborough 539
In The Aldershot News
March 1955

---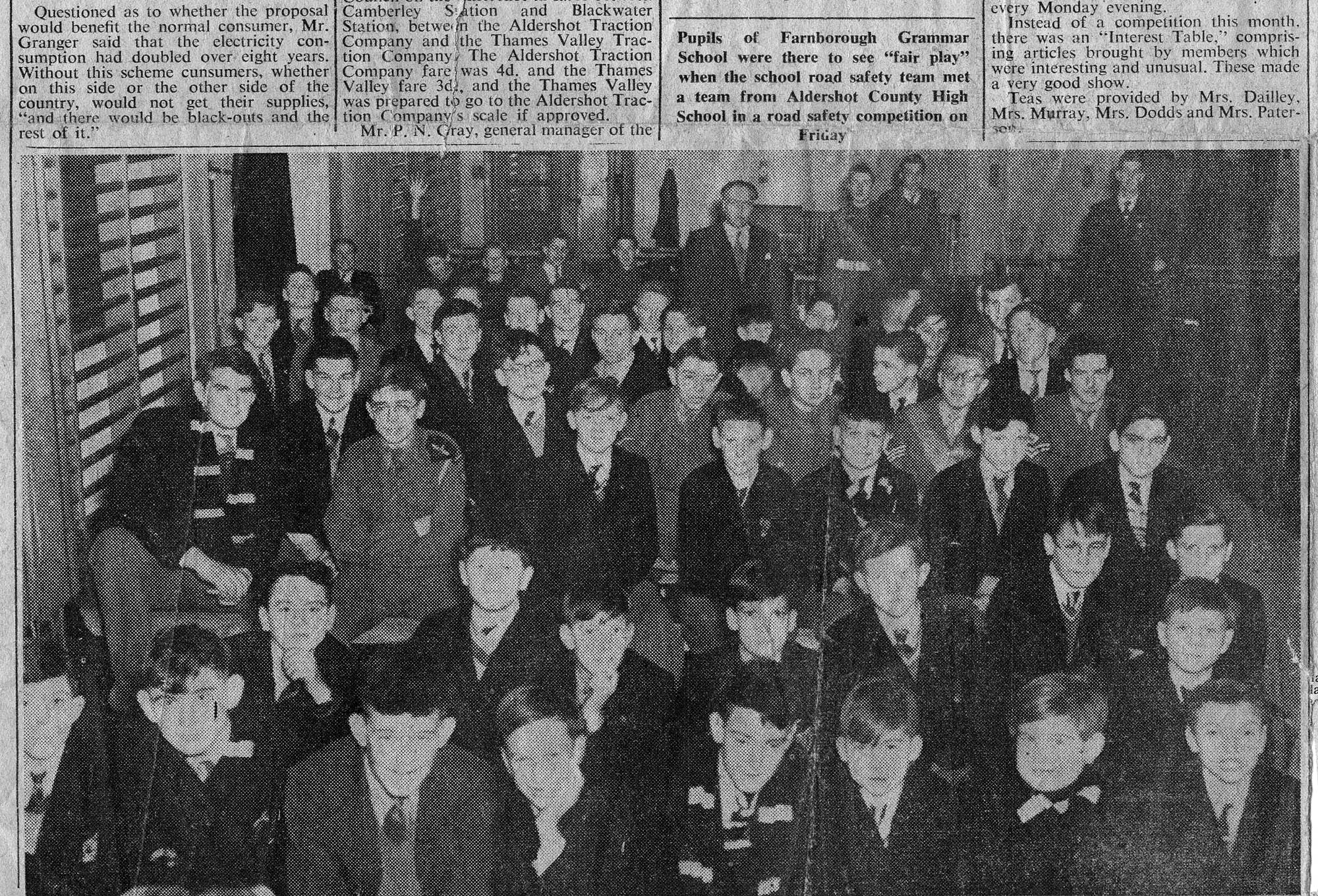 "Pupils of Farnborough Grammar School were there to see 'fair play' when the school road safety team met a team from Aldershot County High School in a road safety competition on Friday"

Among the audience, William Pink, Lindsey Pratt, Lynn Caple, Michael Clegg, Rodney Connor, Ekkehard Schirrmacher, Malcolm Knight and standing at the back; Tom Pascoe.
Comment by Malcolm Knight
---